My dining column in print and online magazine, Bob Cut — column details and my philosophy here — my top new openings of the month alongside best longtimers of similar style or category: www.bobcutmag.com/stories/2020/2/28/fresh-feasts-and-og-alternatives-februarys-best-new-bay-area-restaurants-and-old-school-options-to-visit
My top four new restaurants of the month with longtimers of the same style or cuisine, then move on to six "honorable" mention new openings of the month:  

NEWCOMERS & OG Alternatives
— Dear Inga (OG: Mama Papa Lithuania in Alameda)
— Prubechu (OG: Yami Grill, Mountain View, & Elite Bakery, Union City)
— Bread N' Chu (OG: Cafe Okawari)
— Yasmin (OG: Truly Mediterranean)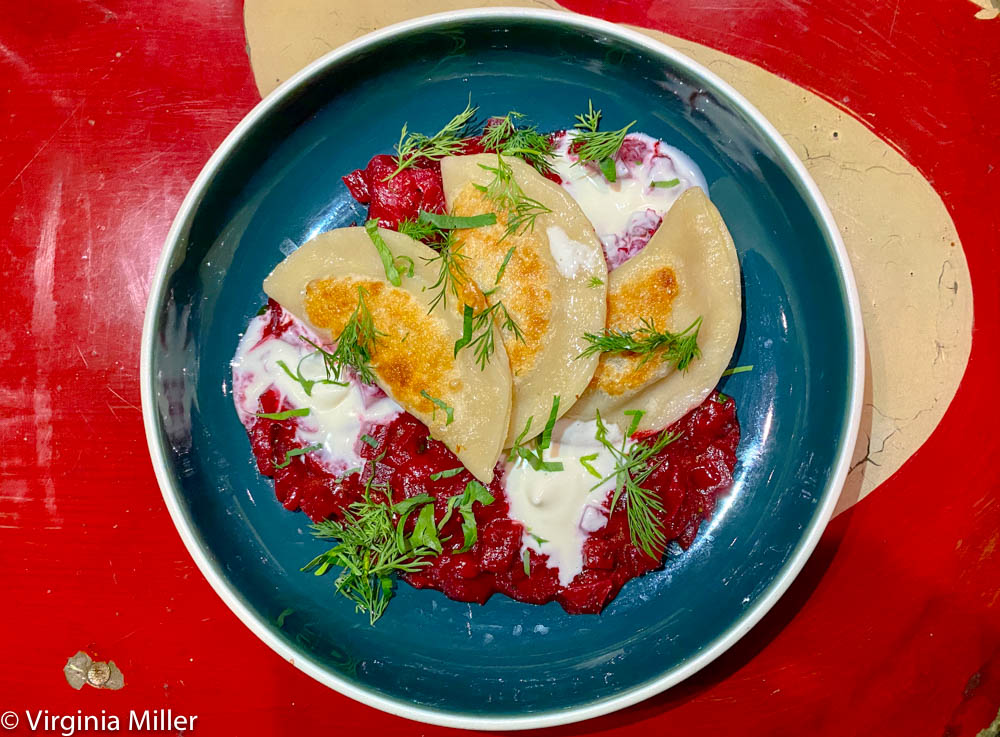 1. Dear Inga, Mission
There is no replacement for Nick Balla's pioneering modern Eastern European/Hungarian cooking at Bar Tartine, refined by his years in Japan (a follower of his cooking since pre-Bar Tartine, I eagerly await his next venture). Thankfully Dear Inga is our new "modern Eastern European" go-to, and in the Mission, where Bar Tartine lived (even if their Hungarian langos bread doesn't recall my travels in the Hungarian countryside the way Balla's langos did). 
With partners Ravi Kapur (Liholiho Yacht Club), Jeff Hanak (Nopa, Nopalito, Liholiho), chef/partner David Golovin and GM Heather Murphy behind it, you knew Dear Inga was going to be good. Named after Golovin's grandmother, it takes inspiration from Hungary to Georgia, heavy on fermentation, smoking and live-fire cooking. The wine list follows suit and cocktails blessedly center around aquavit, slivovitz (plum brandy), kummel, eau de vie and other Germanic/Eastern European/Scandinavian spirits. The food delights, whether fluffy, light German potato dumplings, or vibrant liptauer cheese dip accented with grilled eggplant and walnut-dill pesto. Menu stars? Potato-sauerkraut pierogi dotted with a borscht sauce and cultured cream, and pork-and-beef stuffed fermented cabbage.
OG Alternative (Don't Forget Our Mainstays): Mama Papa Lithuania
I've long been a fan of Alameda's cozy Mama Papa Lithuania. This is home-style Eastern European/Baltic cooking, an island treasure since 2013. They also are a tea house so Baltic amber tea plays prominent, as does their hidden beer garden. Grab a bag of their chewy-crunchy fried Lithuanian amber rye garlic toasts and savor excellent dishes like stuffed cabbage rolls or Lithuanian-style goulash.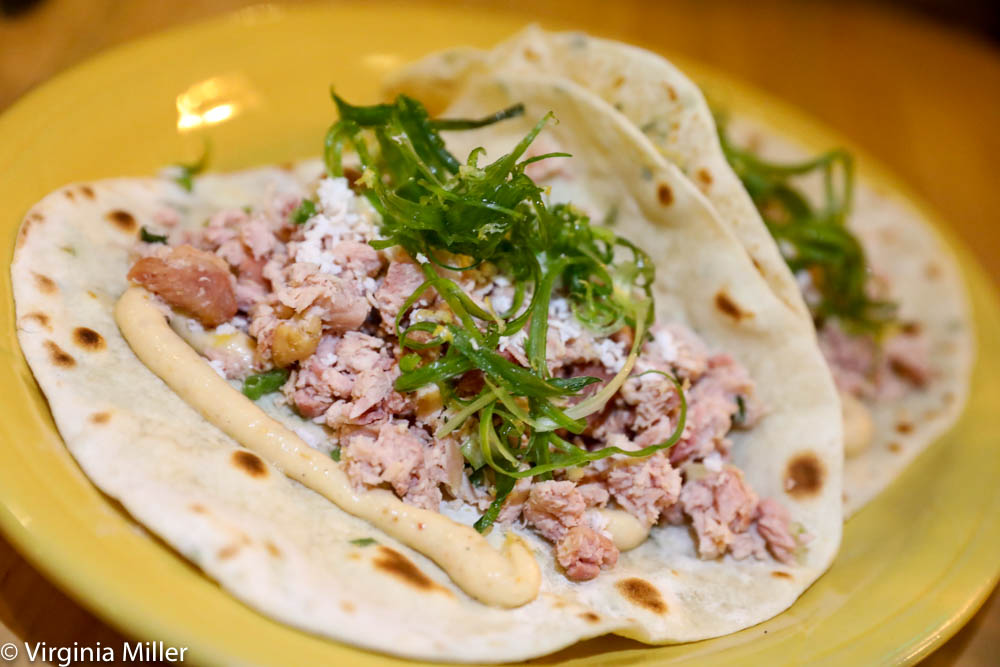 2. Prubechu, Mission
Guamanian food is a rarity anywhere (it's virtually non-existent in NYC and LA), and none do it with the gourmet flair of Prubechu's chef Shawn Naputi and GM Shawn Camacho. Since its original Mission opening in 2014, to its new location reborn in the Commonwealth space (RIP to chef Jason Fox's Michelin star treasure of nearly a decade), Prubechu imparts island breezes, from reggae tunes to hibiscus-laced tea.

Get schooled on Chamorro food (Guam's unique mash-up of Filipino, Spanish, Japanese and post-war American influence, totally-different-than-but-akin-to Hawaiian cuisine). Try keleguan: shredded manok (chicken) piled on titiyas (coconut flatbread like tortillas), doused with scallions, lemon and spicy aioli. I'm hooked on custard-like shrimp-peas-corn "pancake" baked in a cazuela (pot), garnished with greens and cucumbers. Chamorro sweet rolls are like fluffy Hawaiian rolls.

OG Alternative (Don't Forget Our Mainstays): Yami Grill & Elite Bakery
As I mentioned, Guamanian food is almost impossible to find in the US, but the Bay Area boasts three options. Besides the unrivaled Prubechu, Mountain View's humble Yami Grill touches on Guam cuisine as the one other spot you can find keleguan. One of countless Filipino bakeries in the Bay Area, Union City's Elite Bakery also offers Guam pastries, Chamorro-style empanadas and titiyas (tortillas).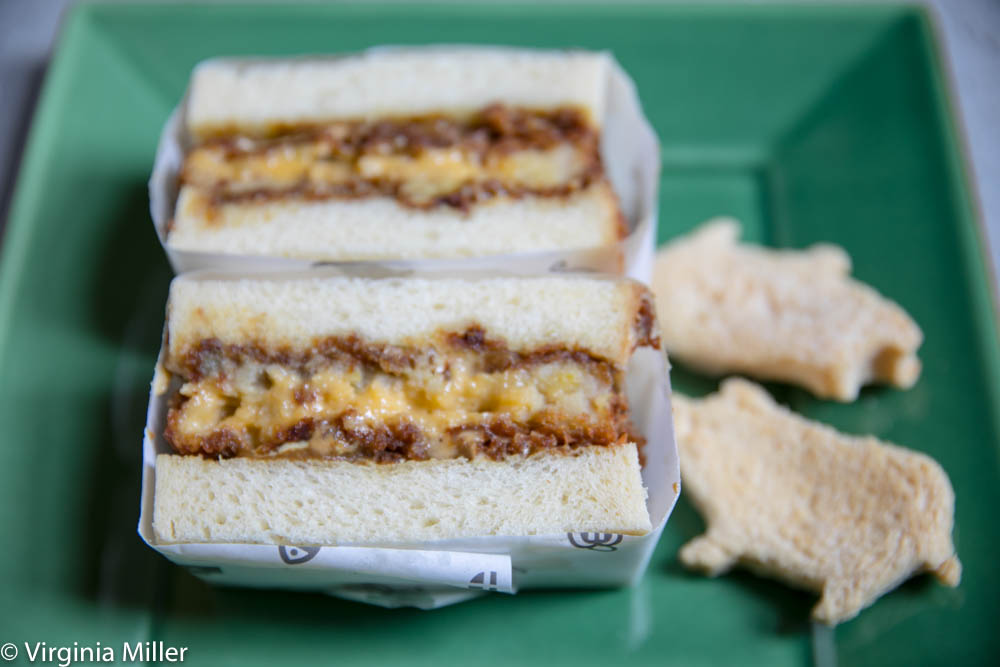 3. Bread N' Chu, Richmond District
From LA to SF, Japanese milk bread sandwich shops (heavy on tonkatsu/katsu pork cutlet sandwiches) are on the rise, with a soft, fluffy, crustless goodness recalling childhood. Bread N' Chu may just be the best. While you'll find classic pork or chicken tonkatsu and egg salad sandos, two surpass. My decades-long of love of sweet-savory unagi (aka eel) is met in their unagi egg sandwich. Then there's the cheese korokke curry sandwich. It's classic Japan with a soft-fried potato croquette, American cheese, gravy-like Japanese curry sauce and kewpie mayo. Couple that with the soft milk bread and the whole thing nearly dissolves in the mouth.

OG Alternative (Don't Forget Our Mainstays): Cafe Okawari
SoMa's Cafe Okawari has only been open since May 2019. And they don't have a menu of sandwiches, only one. But it's easily one of SF's best katsu sandos, with top-notch ingredients prepared in a pristine, Japanese wood-lined space. Order-at-the-counter ease centers around kaisen don (sashimi sushi rice bowls), but Okawari's katsu keeps up, a chicken version fried in nama panko, aka fresh panko bread crumbs. 
4. Yasmin, Mission 
Opening in the longtime Ali Baba's Cave space in December 2019, Yasmin is, as far as I'm concerned, steps it up with the falafel alone. This Middle Eastern newcomer's falafel wrap is currently one of my top "cheap eats" go-tos, wrapped in pita, packed with hummus, pickles, tomato and lettuce. "Cheap" is accurate: everything is $5.50-13.50, except for a whole rotisserie chicken meal that feeds two for $20. Mohammad Eltawil and family, owner of Lower Haight's Palmyra since 2011, named Yasmin after his daughter. A Syrian immigrant who came to SF in 1994, he imparts care into fattoush salad, shawerma and beyond. 

OG Alternative (Don't Forget Our Mainstays): Truly Mediterranean
Since we're talking wraps, I must bring up SF's OG Middle Eastern wrap destination, Truly Mediterranean, a tiny hole-in-the-wall Mission classic since 1992 (owner Walid Zeidan opened a shinier second Mission Bay location in 2018). I still beeline to the original for daily freshly-made falafel, shawerma, baba ghanoush and my underrated favorite since I moved here 18 years ago: their feta wrap, rich with chunky-fresh feta, tomatoes, cucumbers, onions, tahini sauce and, if you so desire (and I do), fiery hot sauce.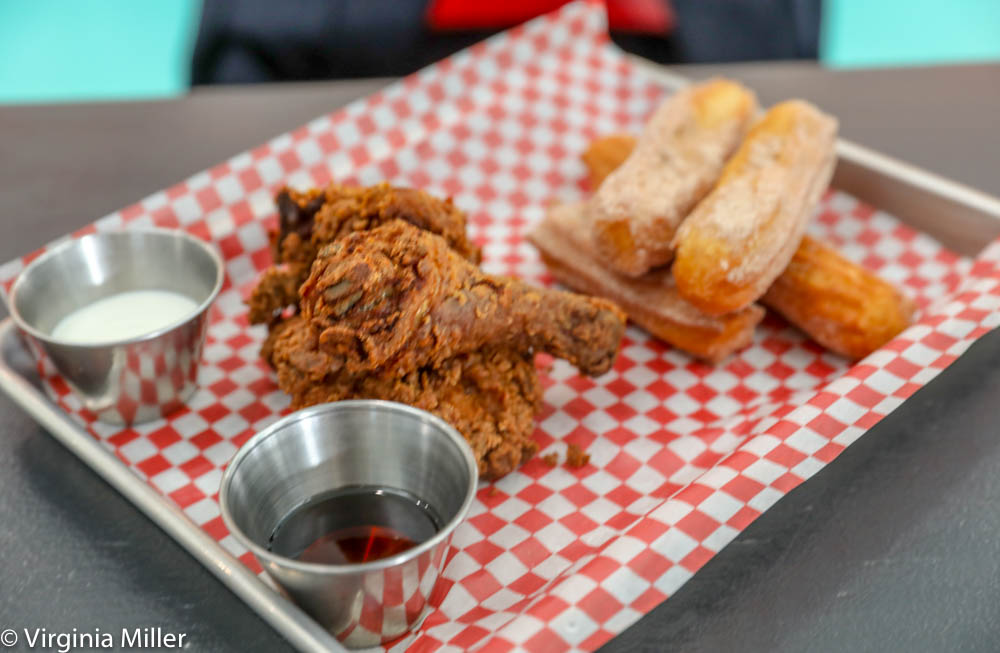 Honorable Mention Newcomers
1. Lupulandia Brewery is a massive new Mission brewery and Mexican restaurant with chill staff and surprisingly solid cocktails (love the tart green apple backbone of gin-mezcal-Lillet Rose-based Levanta Muertos). "Mexican American" is rightly emblazoned behind the bar: this is mash-up food that works best in random dishes, like smoked tuna chowder in a bread bowl or Tijuana-influenced verde ceviche, than it does with tacos. The real hit is smoky buttermilk fried chicken and churros with a gleefully clashing combo of ranch sauce and maple syrup, the SF-Mexican version of chicken and waffles. 

2. Maybe we didn't need another steakhouse, but what's unique about Mastro's first SF location is a second floor retractable roof, robust whisk(e)y and cognac selection, decadent sushi roll and shellfish towers that threaten to outshine the steak.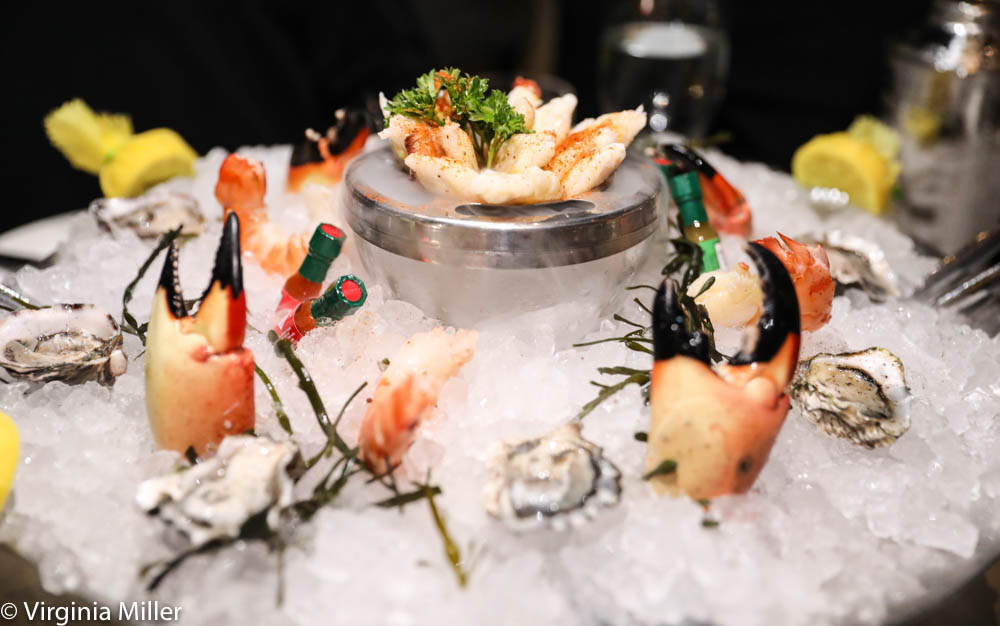 3. Tributing greenery-lined fern bars of the 1970s-80s, Future Bars latest bar (you know this pioneering crew from Bourbon and Branch, Pagan Idol, Rickhouse, etc.) is Nightingale. True to the era, expect glorified Harvey Wallbangers, Pink Squirrels and vodka everywhere.
4. Rose Indian Cuisine opened in the space that once housed Curry Village, which I still miss from Kamal Barbhuyan and Nimmi Bano, originally behind Little Delhi in the Tandoor-loin. Besides so-sweet staff, humble Rose Indian brings quality ingredients and care to their Indian food, like a soothing coconut fish curry featuring Atlantic salmon grilled in a clay oven.
5. Yoga pants-wearing Cow Hollow/Marina crowds just gained a win with Michael Mina's new Indie Superette (PS: it opened early February next to the already mobbed, brand new Shake Shack). There are chia bowls, vegan soft serve and keto-diet-friendly smoothies, which I could take or leave, frankly. But ubiquitous avocado toast, and especially their "PB & Yay" peanut butter, banana, blueberry and hemp seed granola toast, are addictive.
6. Mill Valley's Floodwater is too noisy, TV-lined (doubles as sports bar) and confused on atmosphere to draw me out, except for Marin they do right by Neapolitan pizza, Vietnamese chicken wings, and —most importantly— longtime bar master Julian Cox (bar director at Tartine Manufactory) consulted on their cocktail menu. This means in cocktail-bereft Marin County, his drinks are among the most deliciously balanced you'll find (also check out San Rafael's new California Gold in last month's column).