My dining column at print and online magazine, Bob Cut — column details and my philosophy here — covers standout newcomers and longtimers we want to keep supporting. During shelter-in-place pandemic times, I cover outdoor dining, takeout and delivery restaurants:
www.bobcutmag.com/stories/2020/7/28/julys-best-new-bay-area-restaurants-and-old-school-alternatives-to-order-to-go-from-or-dine-al-fresco-at
During pandemic, our beloved dining and drink communities continue to reel, so my dining column includes takeout/delivery options as well as outdoor dining standouts. Sadly, due to rising cases in California and nationally, our July 13th indoor dining reopen date has been put indefinitely on hold. Please join me in helping to keep our best alive, celebrating what has long been one of the world's best and richest dining cities and regions. I have vetted, visited and/or ordered directly from each place, all of which are working hard to adhere to safety guidelines:
HEADING NORTH & SOUTH
PRESS, Napa Valley 
A modern steakhouse treasure housing one of the best vintage Napa wine collections in the world, PRESS, stepped up its game in May when they brought on vastly experienced chef/partner Philip Tessier. Working closely with chef de Cuisine Darryl Bell and pastry chef Ivan Marquez, his menu shines well beyond steak. In fact, there is a glorious southern element nailing the likes of their lunch menu Nashville hot chicken sandwich in one of the best versions I've ever tasted (including in Nashville). But the menu's influence is international, whether Peruvian potatoes in a fine dining-worthy potato salad dotted with razor clams and smoked sour cream, or Maryland soft shell crabs playing with collard greens and padron peppers in a mustard seed relish.

Addictive pig ears in espelette pepper glaze will convert anyone who thought they were afraid of pig ears. Yes, the wine list remains stellar and Marquez' desserts are a highlight (think bing cherry sorbet with wild fennel, or a Meyer lemon curd pavlova with Silverado Trail strawberries and Sicilian pistachios). This is a whole new era for PRESS and I see a Michelin star in its future. // 587 St. Helena Hwy, St. Helena, www.pressnapavalley.com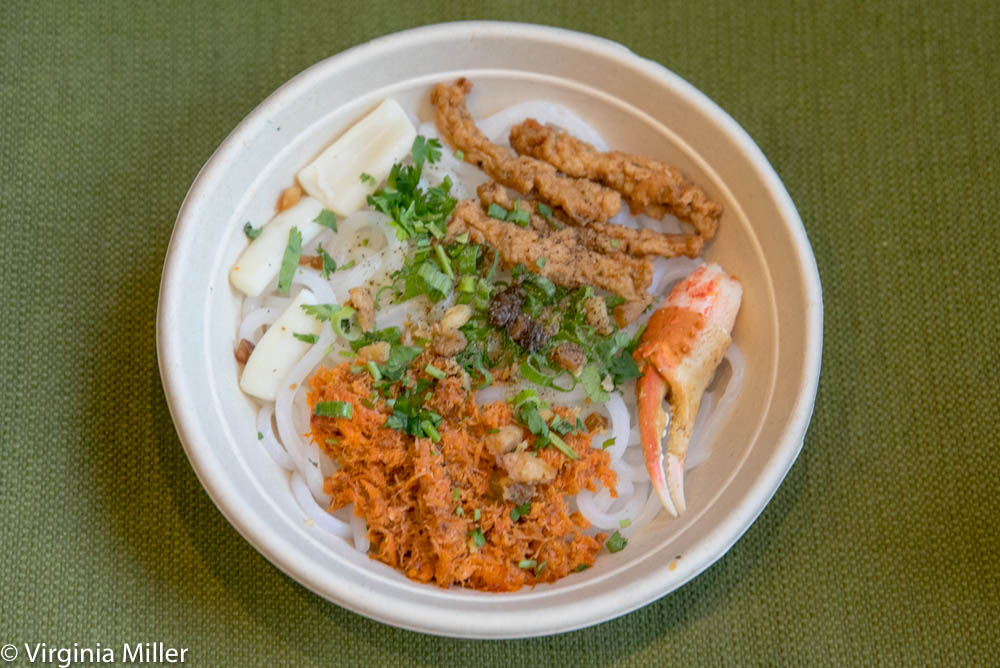 Nam Vietnamese Brasserie, Redwood City (Peninsula)
A newcomer with the distinct frustration of opening in February 2020, Nam Vietnamese Brasserie is a fast-casual win for Redwood City and the Peninsula. There is takeout, delivery and dining in-house on food that tributes owner Anne Le Ziblatt's coastal birthplace of Vung Tau, a town in southern Vietnam. You'll also find an Asian "fusion" touch in elements like Japanese udon noodles with rock crab and cilantro. As the former proprietor of two of our greatest upscale Vietnamese restaurants, Tamarine (Palo Alto) and former Bong Su (SF), Le marries upscale with casual in dishes inspired by her chef/mother Nhan Huynh's recipes. Honey five-spice chicken with either rice, greens or classic Vietnamese vermicelli noodles, sounds straightforward but is one flavorful, tender dish. // 917 Main Street, www.nambrasserie.com
TRAVELING ASIA: KOREA to JAPAN
SSAL, Polk Gulch
SSAL was one of my top new restaurant openings of 2019. They've had to morph from some of their more upscale Korean creativeness (a much needed niche) to more casual fare. But husband-wife, Hyunyoung and chef Junsoo Bae, thankfully keep a refined hand with their Korean comfort food, ensuring SSAL remains one of SF's best Korean restaurants. Their Yangnyeom chicken in gochujang sauce is swoon-worthy — arguably a top fried chicken of any style in a town full of superb fried chicken. But don't miss their cheesy ttekbokki (stir-fried rice cakes), soondae (Koreak sausages; their version is packed with pork, glass noodles, chive, carrots, peanuts) or any of their kimbap (Korean sushi rolls packed with cooked meat or veggies). Order via DoorDash and Caviar. // 2226 Polk Street, www.ssalsf.com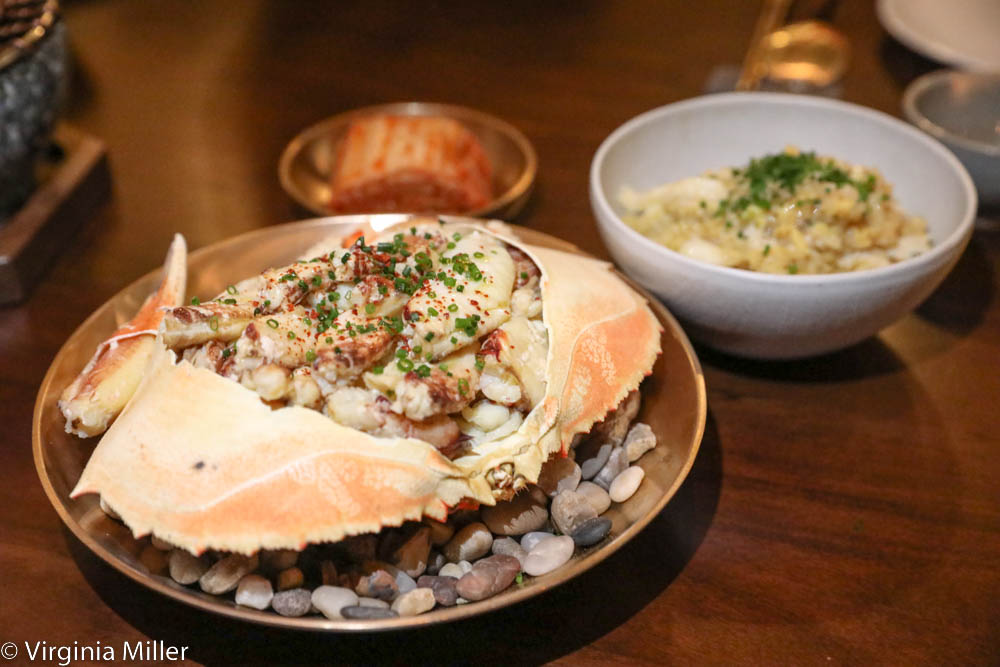 Nara Restaurant & Sake Bar, Lower Haight & Polk Gulch
A Lower Haight neighborhood treasure since 2015, Nara Restaurant and Sake Bar is in pickup or delivery mode, as is its second, newer Polk Street sister (via DoorDash, Uber Eats, Caviar). For edomae sushi bar purists like myself, this place is more about casual, Americanized rolls but they do solid nigiri and offer a range of sake bottles to-go. I avoid fried rolls as a general rule, preferring raw fish, and they do right by "raw" rolls like Big Boss: yellowtail, bluefin tuna, salmon, ikura salmon roe, avocado, cucumber, radish sprouts. Another highlight? Mr. Tako Balls, hilariously named (the Japanese word for octopus is tako). Essentially these are twists on classic takoyaki or "octopus balls," featuring Spanish octopus tenderly cooked sous-vide for 6 hours. // 518 Haight Street, http://narasf.com

BLACK-OWNED
Cafe Envy, Bayview
Cafe Envy is one of our great black-owned restaurants from someone whose roots go deep in Bayview. "Auntie" April Spears has long done right by fried chicken and waffles at Auntie April's. In 2018, she opened Cafe Envy, which recently reopened outdoor dining, while going strong with takeout. There's no fried chicken at Envy, rather it's all about barbecued oysters, salmon sliders, taco bowls and seafood gumbo. Save room for Mama's lemon crunch pie for dessert. // 1701 Yosemite Avenue, www.facebook.com/CafeEnvySF
Kingston 11, Oakland
Though I miss chef Nigel Jones' SF modern Jamaican restaurant, Kaya, his OG traditional Jamaican restaurant in Oakland is still going strong… in takeout mode. Those popular saltfish fritters remain, alongside jerk chicken and curry goat. I'm a sucker for plantains with black bean sauce (here, they're vegan) and especially saltfish and ackee, Jamaica's national dish. Salted codfish contrasts mild ackee, a fruit which, though in the same family as lychees, is less sweet, more like hearts of palm with a creamy, buttery texture. // 2270 Telegraph Ave, Oakland, kingston11eats.com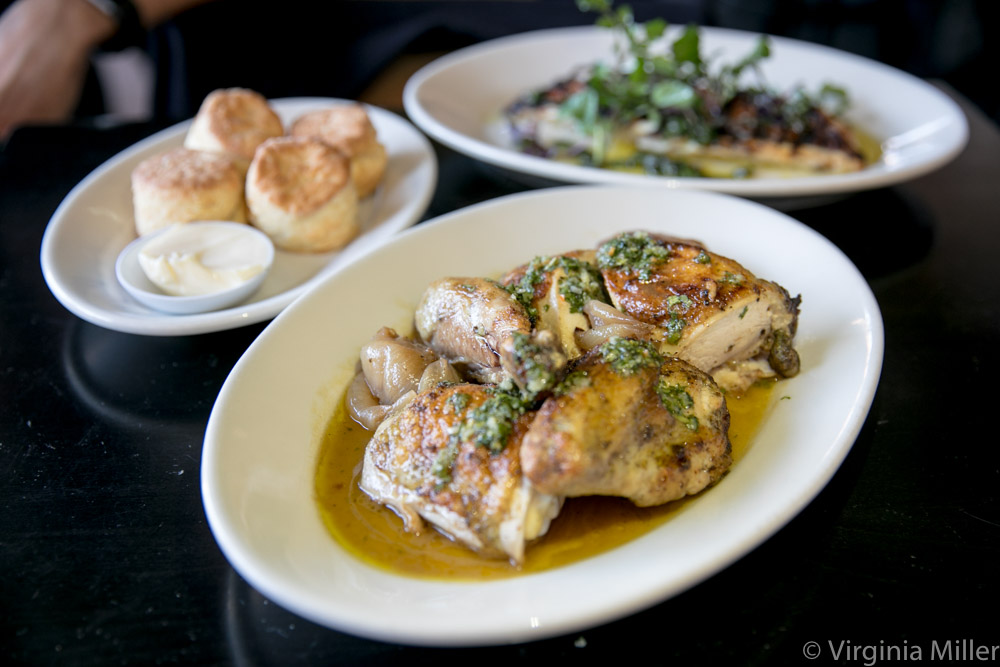 OUTER RICHMOND DUO
Violet's, Outer Richmond
As a neighborhood watering hole serving quality comfort food, Violet's reopened sidewalk seating on June 15th (reserve ahead), and continues to offer a steal of a eat-in or to-go $40 meatloaf dinner for two (double for four). The generously-sized meal includes exemplary meatloaf (like you wish mom made), with lush mashed potatoes, chocolate chip cookies and a huge, garden-fresh accompanying salad that is so much more than mere side salad. There are also a la carte options like grilled carrots in beet puree, pistachios and creme fraiche, spring pea risotto or a buttermilk fried chicken platter with potato salad. // 2301 Clement Street, www.violets-sf.com
Pearl, Outer Richmond
Richmond legend, the tiny and fabulous Pizzetta 211, opened a shining sister restaurant, Pearl, on the same block in 2018, one of the year's best newcomers. Now, Pearl has expanded its sidewalk seating down the block where co-chefs Mel Lopez and Joyce Conway continue to serve those stellar housemade pastas (signature white bolognese, a summery ricotta agnolotti), wood-fired dishes and unique chicory Caesar salad. Seafood shines in dishes like halibut crudo dotted with strawberry, serrano chiles and almonds in a nuoc cham vinaigrette, or seared scallops over lentils laced with turmeric yogurt, Indian spices and kohlrabi (aka German turnips). // 6101 California Street, www.pearl6101.com
MIDDLE EASTERN
Pomella, Oakland
Ba-Bite was a Piedmont neighborhood favorite for healthy Middle Eastern food and thankfully since its closure, chef/owner Mica Talmor is back with the launch of Pomella, which recently opened outdoor dining with an expanded menu. It's another order-at-the-counter concept that translates easily to eat-in or take-out. Fresh quality pervades her modern California-Israeli food, especially entrees like grilled salmon with smoked tomato vinaigrette or grilled eggplant over harissa couscous in tahini sauce. Also try fresh veggie juices, a range of mezze and salads and oh-so-good za'atar chips with hummus. // 3770 Piedmont Ave. Unit B, Oakland, www.pomellaoakland.com
Beti Rima, Castro and Cole Valley
One of our greatest Middle Eastern restaurants ("Arabic Comfort Food") is now three locations — all former Burgermeisters. Thankfully, Samir Mogannam's father founded that longtime local burger chain after immigrating to the U.S. decades back. Now Samir is tributing his family heritage by turning former Burgermeister into Beit Rima. James Beard nomination and all later, this beloved, order-at-the-counter trio perfects food inspired by Samir's mother's Jordanian heritage and father's Palestinian roots. Standouts are many, including muhammara, superb hummus ma'lehma (with ground beef) or whole fried branzino fish. // 3 locations: Castro, Cole Valley, Daly City, http://beitrimasf.com/locations
// Please sign this petition and reach out to your representatives to help "save restaurants," asking the government to pass the crucial stabilization fund they are currently considering for independent restaurants, which is gaining bi-partisan support but in urgent need of more signatures.