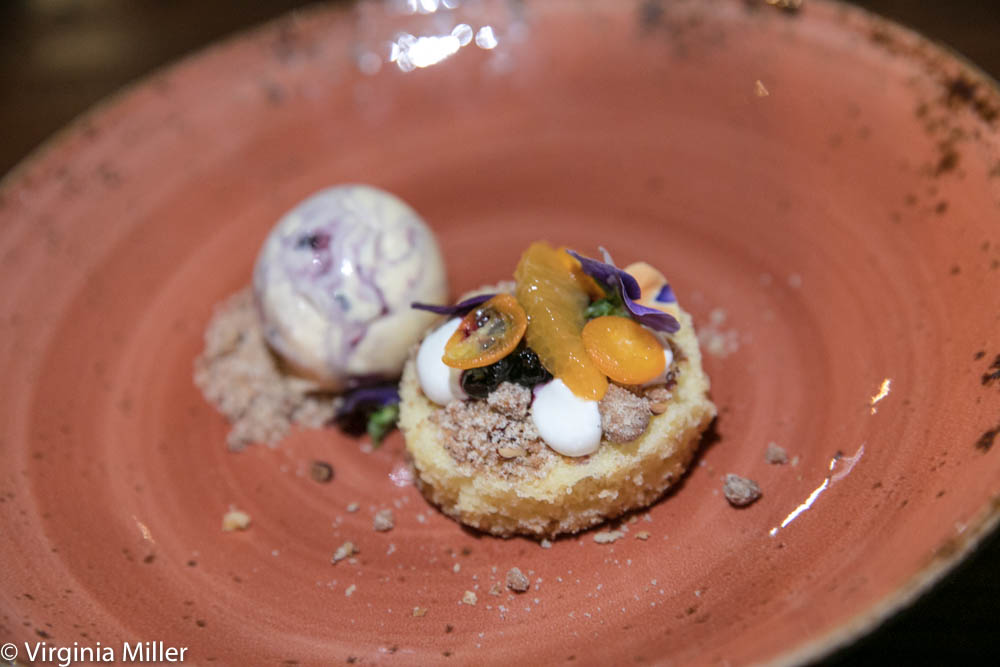 My dining column at print and online magazine, Bob Cut — column details and my philosophy here and last month's column here— covers standout newcomers and longtimers we want to keep supporting. During pandemic times, I'm covering outdoor dining, takeout and delivery restaurants, all of which I've vetted, visited or ordered from, choosing the standouts:
www.bobcutmag.com/stories/2020/11/30/novembers-best-bay-area-restaurants-to-order-takeout-from-or-dine-al-fresco-at
During pandemic, our beloved dining and drink communities continue to struggle to hang on, so my dining column includes takeout/delivery and outdoor dining standouts as indoor has been shut down once again.
Please join me in helping to keep our best alive, celebrating what has long been one of the world's best dining cities and regions and is in danger of losing most of what has long made us great without local and national government aid. I have vetted, visited and/or ordered directly from each place and all working hard adhering safety guidelines:

NEWCOMERS
Marlena Restaurant, Precita Park
In the former Hillside Supper Club, Marlena has been killing it with their picnic basket service (complete with blankets and plateware) right on idyllic Precita Park. Husband-wife chef duo David Fisher and Serena Chow Fisher come from the likes of NYC's Jean-Georges and Eleven Madison Park, as well as Sorrel in SF and Bird Dog in Palo Alto. Just open in September, their $49, regularly-changing, four-course prix fixe menus are a deal, especially given the exquisite nature of the dishes and quality of ingredients. A recent visit included standouts like silky kombu-cured Mt. Lassen trout crudo dotted with finger limes, olive oil and nori buttermilk, and a special of A5 beef contrasted with black garlic and gratin-esque potato. Expanded parklets on the corner restaurant offer views of the park and laid back service with thoughtful wine and beer pairings. // 300 Precita Avenue, www.marlenarestaurant.com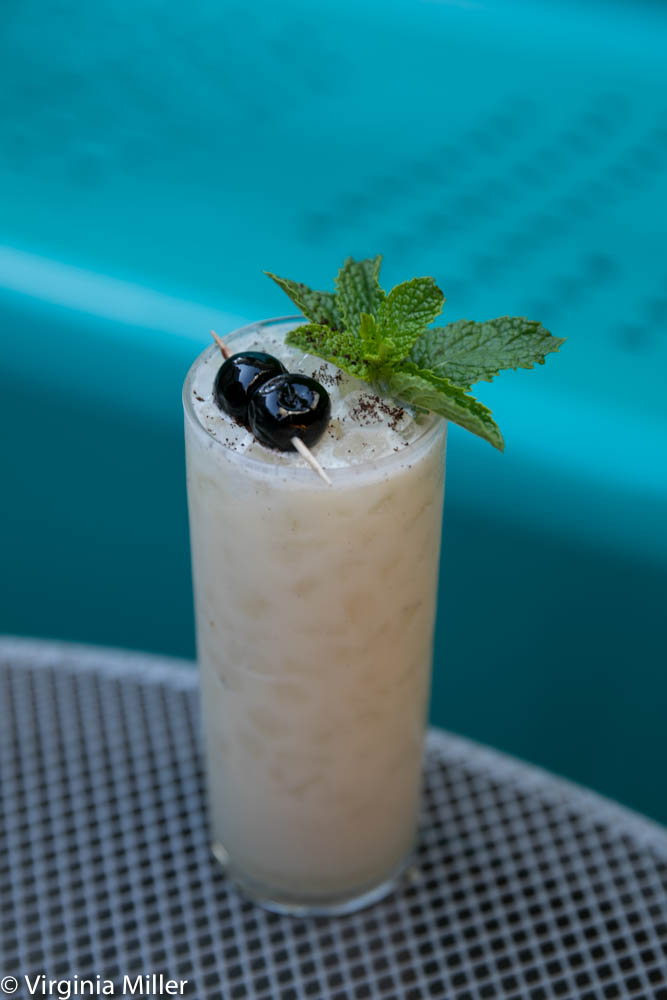 Lost Resort, Mission
The retro-nautical vibe indoors at Lost Resort is only matched by its breezy, colorful, vintage-meets-subtly seafaring patio. What was the historic classic dive bar, Jay 'n Bee Club, has been transformed beautifully by Brad Burt (former bar manager at Padrecito), Nate Valentine (The Tipsy Pig, Padrecito), Jeff Jurow and Britt Miller, serving impeccable cocktails and elevated comfort food, turning the former dive into a destination. Top notch Dungeness crab rolls (yay, Old Bay dressing!) and burgers give way to ridiculously good esquites nachos laden with Brentwood corn, Oaxacan cheese, pickled jalapenos, cilantro crema and a welcome add-on of mojo pulled pork. Blended cocktails (like the Watermelon with vodka, aquavit, lemon and tajin) are good fun, alongside silky sippers like Holy Diver: coffee-infused mezcal, rum, lime, pineapple, OJ, coconut milk and cinnamon over crushed ice. // 2736 20th Street, www.lostresortsf.com

The Anchovy Bar, Lower Fillmore
If the name The Anchovy Bar didn't get you (it sure does for us Italy and Spain lovers who live for anchovies and sardines), all you need to know is this is the October newcomer from Stuart Brioza and Nicole Krasinski of Michelin-starred State Bird Provisions and The Progress. In the former Fat Angel space (RIP), this all-day seafood (and more) "bar" takes reservations only one week in advance but is blessedly all-day. No surprise: anchovy platters are the highlight, whether local or from Spain, like a mixed platter with toasted ciabatta, cucumber, crème fraîche, seasoned tomato (reminiscent of Spanish pan con tomate) and radishes. Initially, a few minor missteps (watery black sesame yuzu sauce over Hikari Farm cucumbers, or excess salt in salted plum mayo over Early Girl tomatoes) co-exist alongside perfection like Scandinavia-worthy smoked black cod accented with sprouted lentils, beets and apple sauce. A spot-on wine list and beer selection seals the deal, whether you sip a Slovenian Kabaj Beli Pinot Blanc or oak-fermented Saison Cellarman beer from Santa Cruz' Sante Adairius on draft. // 1740 O'Farrell Street, https://theanchovybar.com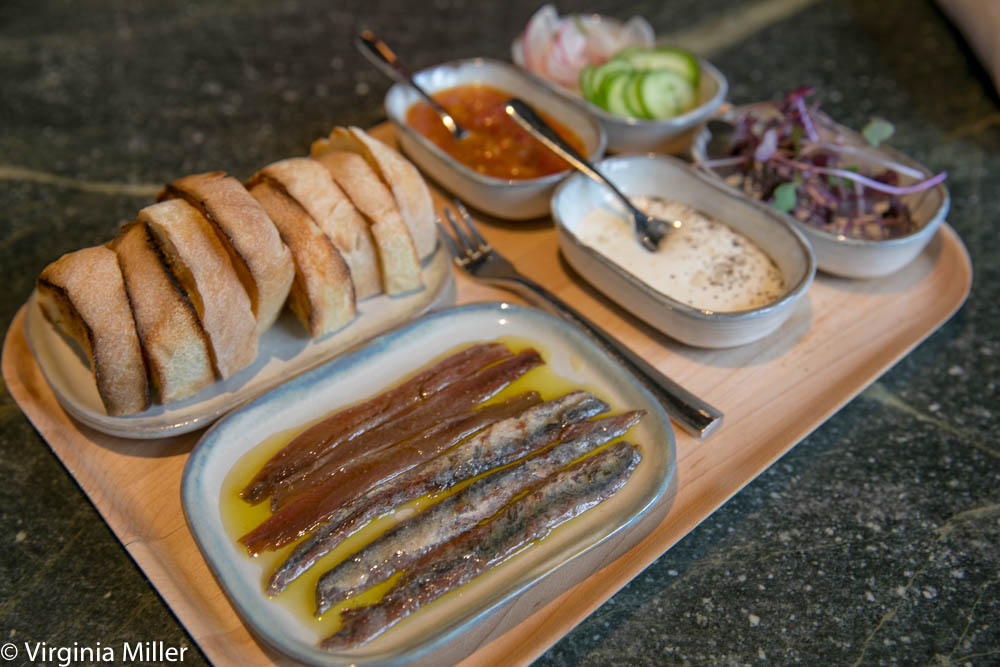 Breakwater Barbecue, El Granada
Wyatt Fields opened Breakwater Barbecue in the sleepy beachside town of El Granada between Pacifica and Half Moon Bay in April 2020, pandemic be damned. Though I didn't make it there in time for a recent in-depth barbecue feature, this would have placed high as on one of the best for authentic BBQ in California. With back parking lot and a sidewalk sporting tables — and the ocean within sight — Fields' attention to quality meats and a long-honed smoking process ensures its greatness out the gate. Key meats offerings are brisket, pork ribs, pulled heritage-breed pork and beef-and-pork sausage links, but I also caught specials like lamb barbacoa. All is worth ordering, but the brisket's divine crust and fattiness (I asked for fattier cuts) steals the show. Sides are no slouch, whether bright apple cilantro slaw, pitch-perfect potato salad or cornbread. They do sell out when they run out of meat so go early or call ahead to place your order. // 30 Ave Portola #1B, El Granada; www.breakwaterbbq.com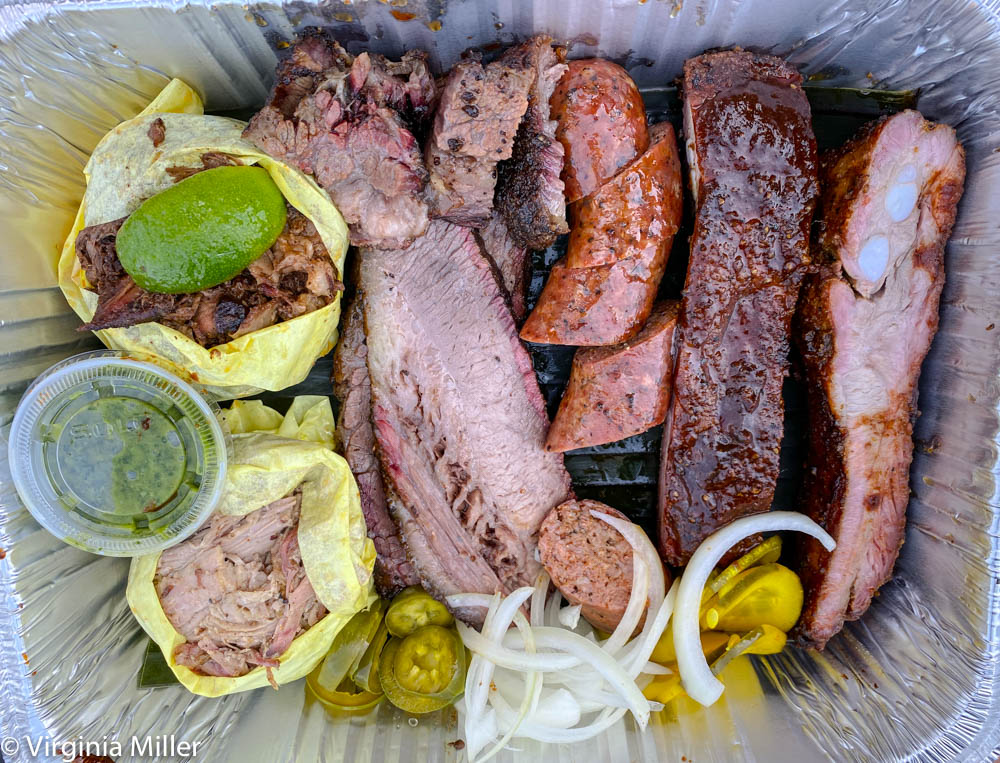 Akna, Hayes Valley
Though sad to see Barcino close (and we still miss Cajun/Creole Boxing Room in the space before that), The Absinthe Group has done it again with pop-up restaurant Akna (named after the Mayan goddess of motherhood). The bright, thatched roof parklet "palapa" already feels like vacation in Mexico. But it's father-son Eddie and Ivan Arriaga's familial welcome and authentic Yucatecan-Mayan food that bring the soul. Ivan is the GM and Eddy the chef, while Eddy also includes family recipes like his wife Roberta's killer tamales, alongside making blue corn tortillas fresh to order. Entrees like tikin xic, a flaky whitefish in epazote and achiote marinade, wrapped in a banana leaf, bring Yucatan rarities to the table, alongside crowdpleasers like fab fish tacos, chorizo-black-bean-cheese dip or beloved Yucatan favorite (more widely available in town) of cochinita pibil tacos. Save room for those cinnamon and dulce de leche-laced buñuelos for dessert. // 399 Grove Street, www.aknasf.com
ROOH, Palo Alto
While we recently raved about our return to ROOH in SF with its new outdoor courtyard lining the street, ROOH Palo Alto is not ROOH SF's twin. Though overseen by the same stellar team, including chef Sujan Sarkar and bar manager Chetan Gangan, the Palo Alto focus is on tandoori, open flame grilling and a radically different decor of lofty reds, roses and soft greens indoors, with nearly an entire city block of tables outdoors on University Ave. Recently launching weekend brunch and gin-tea-tonic flights, it feels like a party with cocktails (including thoughtful alcohol-free cocktails) like Kaam Bhari, a pisco sour variation vivid with mango and turmeric. Sarkar's modern Indian cooking wows, as it does in SF, but here with wood fired grill treasures of roasted eggplant in cumin yogurt, pomegranate, pickled onion, or swordfish tikka marked by miso, bengal mustard and black lime aioli. The grilled char tenderness of chicken malai tikka sings dipped in Amul cheese fondue, essentially the Velveeta of India. Ditto Kerala-style sea bass pollichathu, irresistible in turmeric/jaggery/coconut milk sauce. // 473 University Avenue, Palo Alto; www.roohpaloalto.com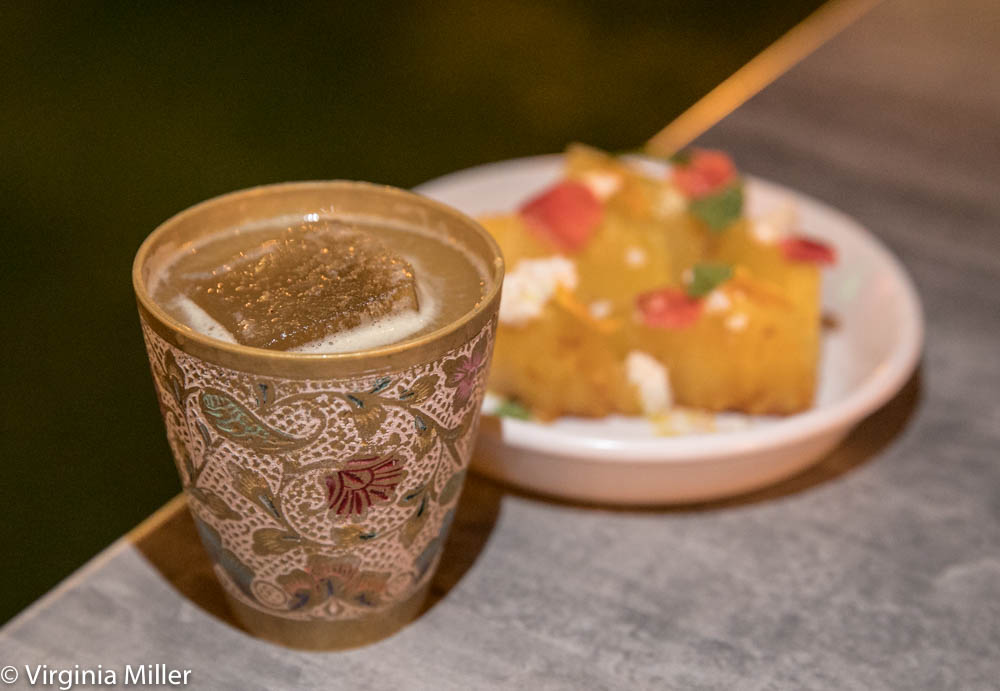 Mark 'n Mike's Deli at One Market, Embarcadero
One Market is a San Francisco institution since 1993, with chef/partner Mark Dommen at the helm since 2004 (say YES to their prime rib dinners, delivered at home). This October, Dommen partnered with owner Michael Dellar — who grew up with LA's iconic Jewish delis and his mother Harriet's Jewish cooking, while Dommen also lived and cooked for years in NYC — to launch Mark 'n Mike's New York-style deli as a permanent pop-up within One Market. Solely takeout and delivery, they are smartly the first SF source for Emily Winston's NY-proper Boichik Bagels in Berkeley. Missing proper bagels from my NY/NJ youth, this is a big win, as is their cold-smoked Bodega Bay salmon, Mark's matzo ball soup, dill pickles, potato salad and especially the 12-hour smoked brisket, ideal on their twice-baked rye or challah bread. // 1 Market Street, https://onemarket.com
CLASSICS OR LONGTIME FAVORITES REBORN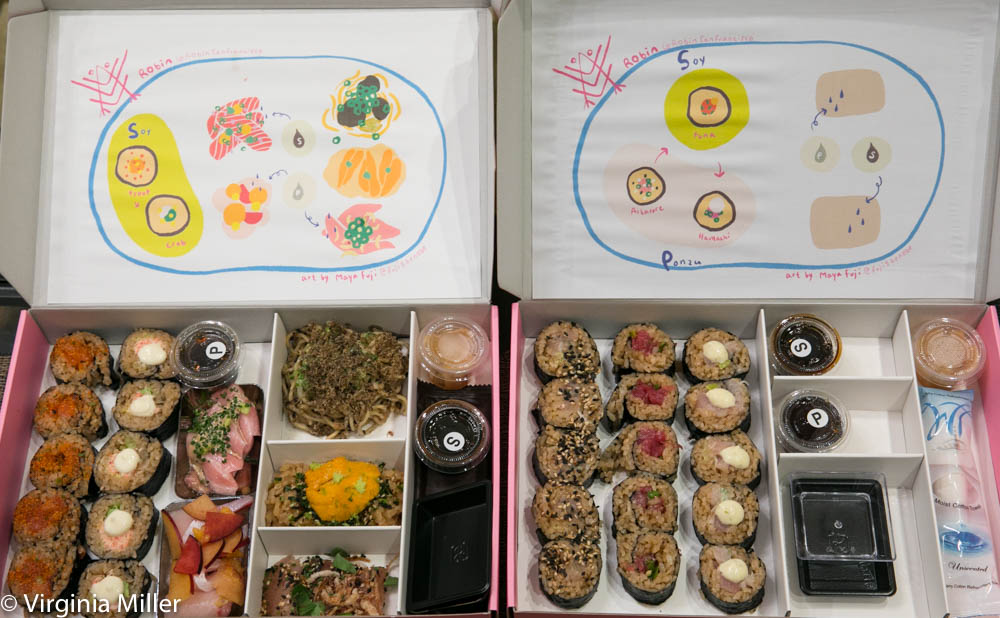 Robin, Hayes Valley
We miss the sleek, hip hop soundtrack fun of dining indoors at Robin, a unique spot in the city's long list of excellent sushi restaurants. This isn't the edomae tradition of our tiny, Michelin-starred sushi bars (which we're also worried about in pandemic), but it honors from tradition with a fresh take and thoughtful saké pairings. Chef Adam Tortosa and team have been offering colorful takeout and delivery boxes ($29-84) illustrated with instructions on dipping and pairing. Rolls (maki) and sashimi are clean and understated but creative. Think trout, togarashi and candied kumquat maki, or yellowtail-stone fruit sashimi accented with yuzu. Larger boxes include their killer sesame truffle noodles, uni, handrolls and other options. A $44 sake tasting (four 4 oz. pours) is well worth ordering to try a range of quality sakes in different styles — whether fruity and acidic or umami — complete with cards explaining each and where they are produced in Japan. // 620 Gough Street, www.exploretock.com/robinsanfrancisco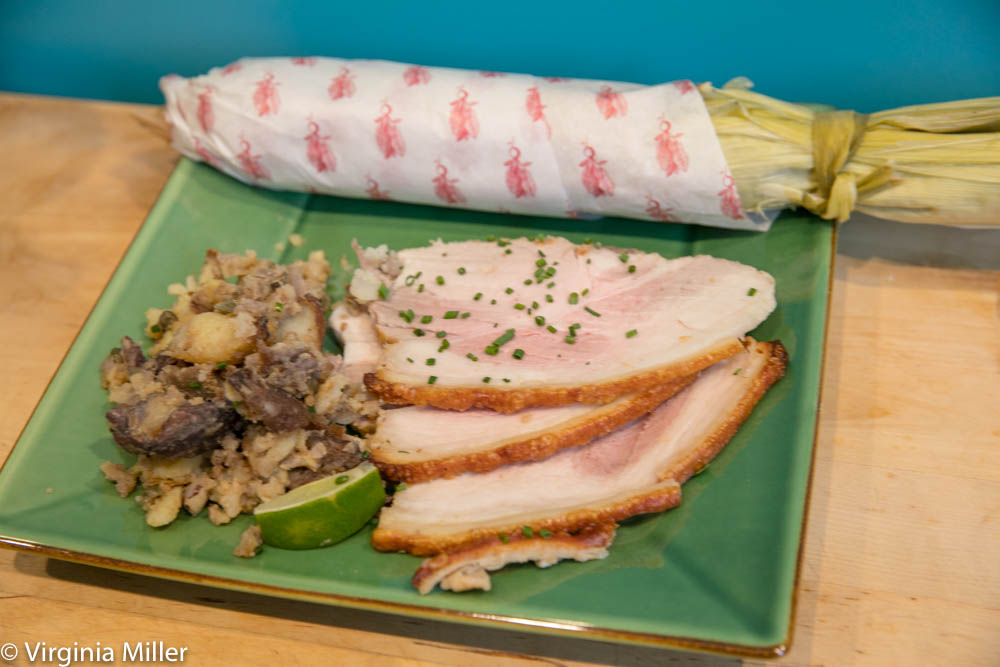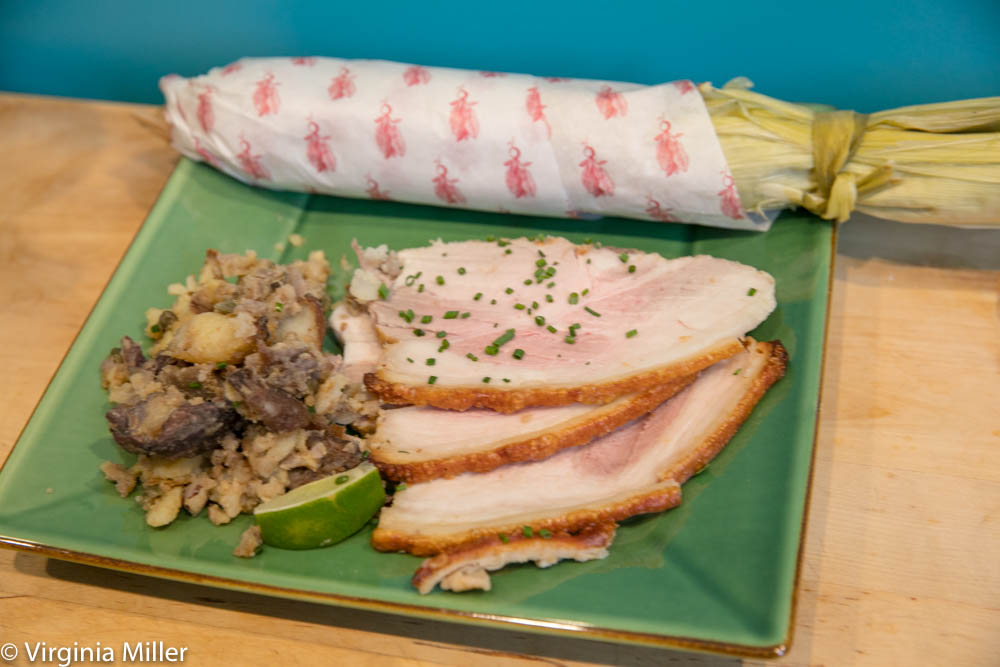 Rich Table, Hayes Valley
With white light-strewn, covered parklets lining both Gough and Fell streets, Rich Table's (RT) always spot-in mix of superb, playful, Michelin-starred food and drink lists, feels festive outdoors. Sarah and Evan Rich continue to turn out more would-be iconic "bites," the latest standout being Douglas fir English muffins with a lush schmear of local salmon. A recent stellar entree is a massive pork chop Milanese "torta" that recalls schnitzel, laden with heirloom tomatoes, avocado crema and salsa roja. Larry Piaskowy has expanded his cocktail menu (yes!) to include a striking low proof section (love Haus Effex, showcasing his Haus RT aperitif with shiso, a touch of gin, lime and tonic) alongside a milk-washed cocktail section and RT classics. // 199 Gough Street, www.richtablesf.com
AltoVino, Nob Hill
I was initially sad to hear Tuscan-born Claudio Villani had sold AltoVino, as he brought Italy-proper vibes, service and food to a quiet Nob Hill corner. But new husband-wife owners — chef Nick Kelly and wine director Calli Martinez Kelly — are keeping the quality strong with Kelly's housemade pastas and a few prior menu favorites, like rabbit ragù (currently on cavatelli pasta), alongside housemade pantry items and wines. Spaghettoni is comforting laden with San Marzano tomatoes, guanciale, chilies, Pecorino Toscano cheese and toasted bread crumbs, while even a salad stands out with local greens, radicchio, strawberries, herbs, shaved radishes, toasted almonds and strawberry vinaigrette over a silky-fresh spread of ricotta. Their cozy corner with the Bay in the distance is ideal for outdoor dining. // 1358 Mason Street, www.altovinosf.com
BONUS LOCAL FOOD RECOMMENDS
— Gio Gelato: Proper Italian Gelato
GIO stands for "Gelato Italiano Originale" and this is transported-to-Italy,"real deal" gelato sourcing farm-fresh California ingredients. Gio Gelato CEO Guiod Mastropaolo is from Pesaro and Genoa, while gelato "chef" Patrizia Pasqualetti hails from a long family tradition of gelato makers in Orvieto, Italy. The lushness, flavor intensity and balance of their gelati makes expats and Italy lovers swoon (that hazelnut! Sour cherry chip! Portuguese milk & figs!) Their unique gelto club and Bay Area delivery service is a smart pandemic pivot.
— Shuk Shuka: Middle Eastern Marketplace
Shuk Shuka just launched online in SF October 1st, a Middle Eastern marketplace/kitchen evolved from a pop-up from Inon Tzadok, inspired by the vibrant shuks/market stalls of the Middle East. It's now an incubator for up-and-coming chefs with Middle Eastern roots. The lineup so far features spreads, baked goods, spices, etc. with a killer chocolate babka (Wise Sons is the other longtime best in town), fluffy challah bread and standout spreads, especially the Greenest (green herb-laden) Tahini and za'atar-spiced goat cheese labneh.
*Should you be interested, you can sign this petition to help "save restaurants" — including our local institutions — by asking the government to pass the-still-stalled-in-the-White-House Restaurant Stabilization Act before we lose most independent restaurants.