Published November 25, 2022, in my The Bold Italic column:
In deep dives tasting my way around Singapore, to my love for dear departed places like Indonesian great Warung Siska (chef Siska Silitonga, please come back!), I am crazy about the unique cuisines of this island-heavy corner of Southeast Asia. This includes Malaysia, which deeply informs much of Singaporean cuisine as its very close neighbor and sister. Together, they're known for incredible dishes like kaya toast or laksa soup (although there are styles of laksa in Indonesia and southern Thailand as well).
So I was certainly delighted when I heard chef Tracy Goh found an outer Noe Valley brick-and-mortar space for her Malaysian pop-up, Damansara, opened October 19, 2022. Goh hails from Damansara Utama, near Malaysia's capital of Kuala Lumpur, moving to San Francisco in 2012. Growing from cozy dinner parties in her one-bedroom apartment to pop-ups at rented venues, in 2019 she joined La Cocina's non-profit food business incubator program. And now, her first restaurant.

Review here: https://medium.com/@virginiamiller_29308/malaysian-buzz-in-sleepy-outer-noe-the-new-damansara-12ce65b4ee58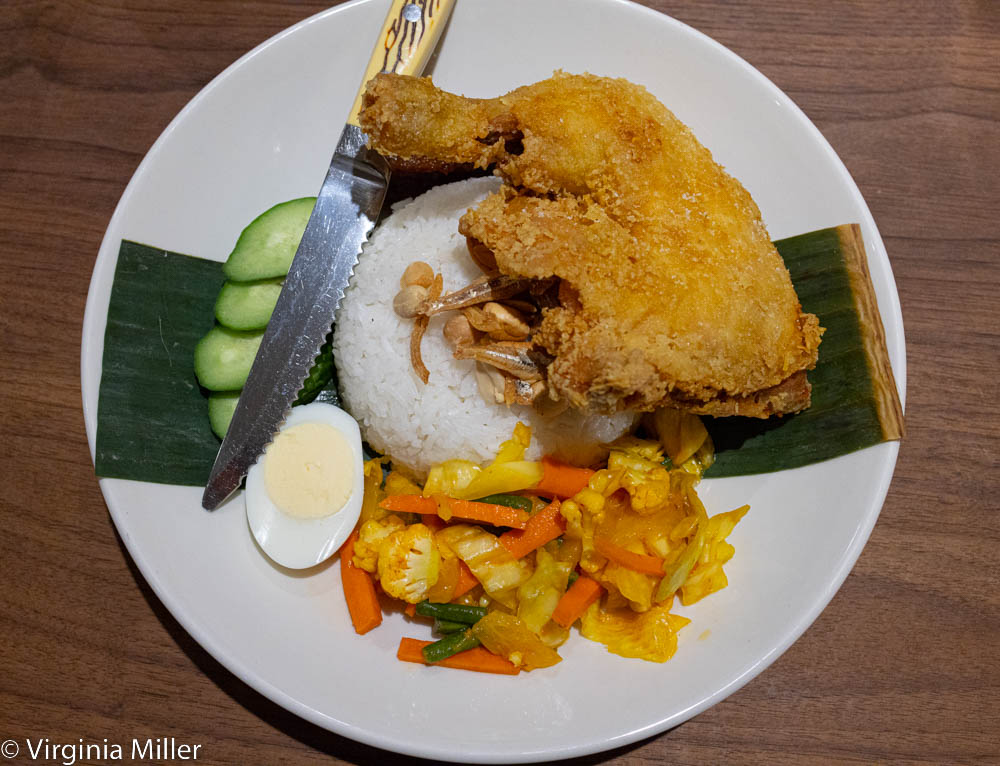 Previous Bold Italic Restaurant reviews:
— Playful Neighborhood Comfort from Michelin-Starred Team
— Chef & Bar Masters Work Their Magic at The New Line Hotel SF
— 10 Years In: Celebrating One of the Best Restaurants in the Nation
— October Eats Checklist: 6 Standouts of the Month
— There Is A Time for Modern French Fare
— Two-Year-Old Neighborhood Michelin Revamped on Precita Park
— House Pasta & Caviar to A5 Charcuterie Decadence in SoMa
— One Year In: Creative NorCal Japanese
— An SF Brewery's Playful Take on SF-Style Seafood & Historic SF Dishes
— September Eats Checklist: 6 Standouts of the Month
— Food with a View in Half Moon Bay
— Purity On the Plate & In the Glass at a Reborn Modern Classic
— Hayes Valley's Buzzy New Neighborhood Hang
— Vietnamese Food Haven (with Cocktails)
— August Eats Checklist: 6 Standout Newcomers
— Upscale Chinese with a View in SF Chinatown
— New, Blissful Temple to Seafood in the Mission
— From Louisiana to Jordan, One Restaurant Showcases Rotating Global Chefs in SF
— (Yet Another) Pizza Destination
— New Neighborhood Standout Where Dinner & Dessert Shine
— July Eats Checklist: 6 Standout Newcomers & New Menus
— An Ode to Japanese Wagyu… Sans the Steak
— Chinese Fine Dining Unlike Anywhere Else
— Sonoma County Vegan from Three Michelin Team
— Our #1 New Restaurant of 2021, Over 1 Year In
— Live Music from Conservatory Students with Food from Chef Legend Loretta Keller
— Two Female Bartenders & New Bars With A Perspective You Can Taste in the Glass
— June Eat & Drink Checklist: 5 Standout Newcomers
— Michelin-Starred SF Great 10 Years In
— One of the Best Restaurants to Come Out of 2020 from Chef & Pastry Masters
— Raising the Handroll Game from a Michelin-Starred Sushi Restaurant
— May Eats Checklist: Korean BBQ to Mexican Brunch
— Refreshingly Audacious, Bold Newcomer for Pizza & Natural Wine
— New Modern Korean Needs Honing But Shows Promise Where It Matters: On the Plate
— Ideal New Neighborhood Hang Serves 99 Flake, Heartwarming Food & Cocktails
— Retro-Chic Lounge with Secret Cocktails & Stellar Food
— Buzzy (Yet Hit-or-Miss) Italian in the Marina
— Turkish Time (raki to Turkish tea) in SoMa
— Unexpected Tasting Menu Delights in Petaluma
— Tributing Thai Cuisine, Women, Culture & Bold Deliciousness
— Modern Indian Food (Still) Inspires
— A Modern Russian Oasis in Noe Valley
— Themed Tasting Menu Releases Your Inner Child
— 5 New Bars & Bar Menus to Drink (and Eat) Now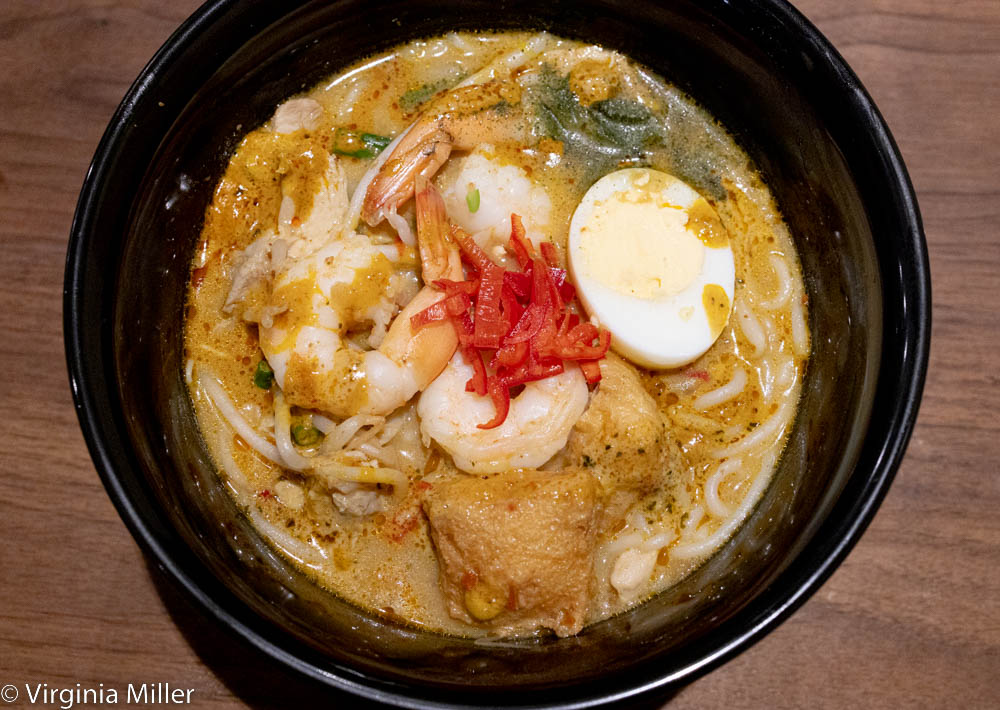 — Pasta Heaven at a Newly Reborn Modern Classic
— Old School Steakhouse Keeps Classic SF Spirit Alive
— 8 Places to Eat & Drink Now, East Bay Edition
— Buzzy New Rooftop Spot Transports to Peru
— Beer Restaurant of the Future
— 6 New Restaurants Worth Visiting This Month: February 2022
— Vietnamese Chef Legend Charles Phan's New SF Sandwich Shop
— Tropical Rooftop Vibes & A Team Centered Around Core Values
— 6 New Spots Worth Visiting: Cafe, Bar & Food Truck Edition
— Childhood Whimsy and Gourmet Goodness north of the Panhandle
— 5 New Restaurants Worth Visiting This Month Around the Bay Area
— This Japanese Restaurant Casually Schools Patrons on Sake & Sushi
— When Two Michelin Italian Masters Open A Casual Italian Spot
— Live-Fire Cooking Like You've Never Experienced Before
— One of the World's Best Restaurants Turns 11 Years Old
— Reimagined a Decade Since Opening, a Slice of Comfort in Downtown SF
— TBI's Top 12 New Restaurants (+ Bars) of 2021
— Your New Music, Wine & Bites Hangout
— Mid-Market's New Tapas Slice of Spain But With Art Deco Vibes
— Female Indian Chef Goes Vegetarian
— Castro's Newcomer Imparts a Festive, Collaborative Vibe The Space Hasn't Exuded in a Decade
— 'California Washoku' On Full Display
— (Experimental, Creative) Breakfast for Dinner
— Flour+Water's New Italian Sister Restaurant
— Among the Best Moroccan Food in the Country
— This New Sushi Club Is for Nigiri Fanatics & Novices Alike
— SF's Only & Most Authentic Portuguese Restaurant
— SF's New Escape to Mykonos from Michael Mina
— A Rotating Showcase for Top Global Chefs
— SF's Ultimate Gastronomic Escape to Roma
— New Modern Filipino Destination From Chef Francis Ang & Bartender Kevin Diedrich
— New Traveler Menu Offer Jaunts Around the World
— The Bay Area's Best Indonesian Restaurants Is In … Redwood City?
**All my food, drink & travel Bold Italic articles here