JAPANESE WHISKY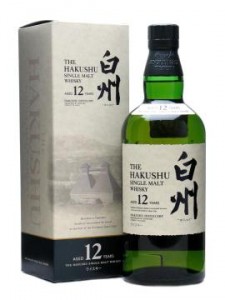 If you were at SF Chefs last month (here's my recap of it), you might have been privileged to try Hakushu whisky as I did… multiple times over the weekend. The 12 year Hakushu emits sweet pear and green apple aromas, but surprises with dry smoke. Shockingly evocative of a peaty, Islay Scotch (sans the peat), Hakushu is gentle on the smoke, and the only Japanese whisky like it I've yet tasted. The best news is that though it has up till now been unavailable in the US, it officially launches here October 12th (via its parent company, Suntory). Sipping it with cigars in the cigar/whisk(e)y lounge at SF Chefs opening night afterparty was a bit of bliss.
CHERRY LIQUEUR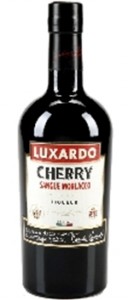 It was a privilege to have lunch this week with Franco Luxardo, part of the 6th generation of the Luxardo family, who run the company to this day. Set in the small town of Torreglia (just outside Padova in Northeastern Italy), the Luxardo facilities are surrounded by 20,000 cherry trees from which they make their legendary Original Maraschino Liqueur, and many of their beloved products.
Over lunch at Michael Mina, Franco talked of cherry harvest time (end of June, early July), of spring, when the trees are a sea of blossoms, and of his family's history over generations. I enjoyed sipping their Amaretto, and have sampled their grappas, limoncello, and the like in the past. What particularly stood out over lunch was the sweet yet dry Cherry Liqueur Sangue Morlacco, made from their Marasca cherries. Full and round, it evokes the sour tart of the cherries while remaining smooth.
Michael Mina's lead bartender Carlo Splendorini crafted exquisite drinks for each course of our lunch using Luxardo products. In typical Splendorini fashion, each was delicate, balanced and layered with flavor. He utilized the Cherry Liqueur Sangue Morlacco, serving it in a wine glass, mixing it with VSOP cognac, Old Potrero Rye and his own pinot noir gum syrup which he flames the alcohol off of, giving it an Islay Scotch hint of peatiness. Looking like a rosy-hued wine, it was tart, sweet, smoky, gorgeous. **Since writing this, Splendorini is adding this cocktail to the menu and I helped him name it. Ask for it by name: Potero Pinot.
RUM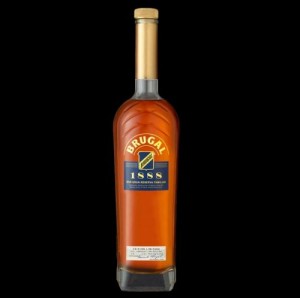 Brugal Rum, from the Dominican Republic, has been making waves lately. It was featured every day at SF Chefs, and is popping up on cocktail menus around the city. A real treat recently was sampling their limited edition Brugal 1888, a premium rum celebrating 120 years and five generations of Brugal family rum makers.
We enjoyed the rum poolside at Chambers with master blender Gustavo Ortega and Brugal's brand manager Juan Campos. First aged in American white oak barrels, then finished in Spanish oak, it's a blend of rums aged from 5 to 14 years, the result of which is a rich, amber-hued spirit that hits the nose with spice, coffee, dried fruits, revealing bourbon-like caramel and wood, with a rich, lingering finish.
The rum is named 1888, after the year the Brugal company was founded. It makes a beauty of an after dinner imbibement.