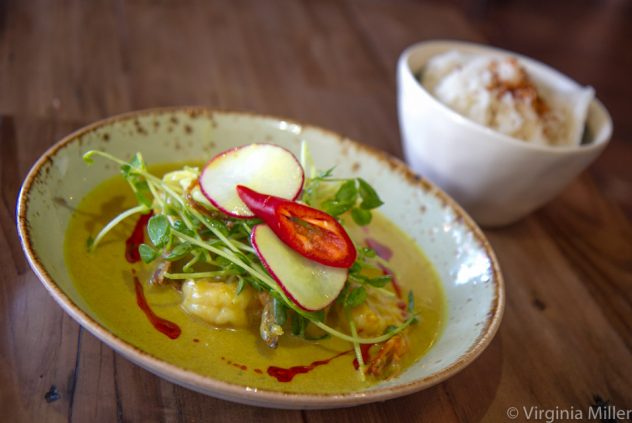 In my latest Time Out column: talking 9 of Oakland's best places to eat now. Article here.
While some media have dubbed Oakland "the Brooklyn of the West" the last few years, Oakland has been a hotbed of deep cuisines and cultures — and of artistic innovation — well before Brooklyn faced its hipster renaissance of the past decade. Oakland's rich diversity continues to show in its food, whether proper Montreal bagels at Beauty's Bagel Shop, modern Mexican pioneers since 1999 like Dona Tomas, underground Asian fusion at Blind Tiger or "real deal" Jamaican at Kingston 11, Oakland is a city where one can travel around the world on a plate.
Nyum Bai (Cambodian)
Dyafa (Middle Eastern)
Zachary's (Pizza; Chicago Pizza)
Homestead (New American)
Commis (New American)
Agave Uptown (Oaxacan Mexican)
Cafe Colucci (Ethiopian)
AlaMar (Seafood)
Teni East Kitchen (Burmese, Southeast Asian)
Nyum Bai — 5 stars
3340 E 12th St., Suite 11, Oakland; 510-500-3338; nyumbai.com. Daily 11:30am-2:30pm; 5-8:30pm.
In the heart of Oakland's best neighborhood for Mexican food, Fruitvale, Nyum Bai opened in February 2018 bringing chef Nite Yun's excellent Cambodian street food to the Bay Area. Fleeing the Khmer Rouge during Cambodia's genocidal regime, her family immigrated to one of the largest Cambodian communities in the US: the town of Stockton, CA. After returning to Cambodia, she brought back her fresh, take on Cambodian cuisine. Served in a tiny, sunny space marked by soft pinks, whites and blues, try her comforting curries (like kuri saramann short rib coconut cream curry), bright banana blossom salad and especially the fantastic amok, a steamed fish souffle, fragrant with coconut milk and egg, served in a banana leaf.
Dyafa — 4 stars
44 Webster St., Oakland; 510-250-9491; dyafaoakland.com. Tuesday-Friday 11am-2:30pm; Tuesday-Saturday 5:30-10pm.
With its boat and Bay-side setting best enjoyed from outdoor tables, James Beard Award semifinalist Reem Assil (of the acclaimed Reem's California), Daniel Patterson and Alta Group transformed the former Haven in Jack London Square into the sunny tiles and blues of Dyafa in April 2018. Assil's modern Palestinian-Syrian cooking shines in Arabic breads like kohbz chickpea "pancakes" and mana'eesh bread, and in traditional mezze spreads like muhammara (roasted red pepper, pomegranate, walnut dip) or hummus kawarma topped with tender spiced lamb and dried lime.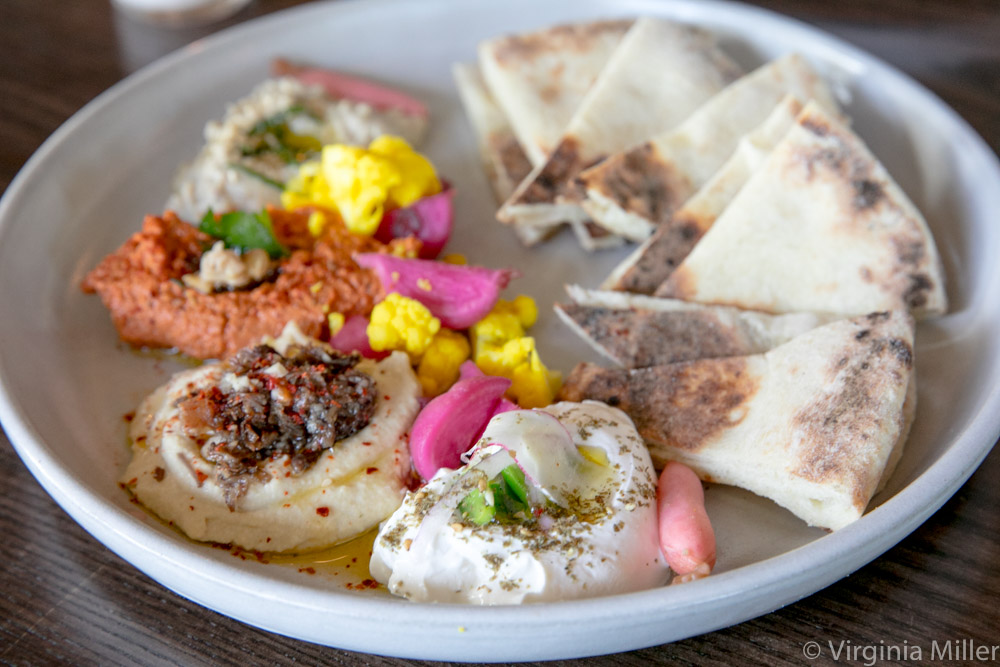 Zachary's — 5 stars
5801 College Ave., Oakland; 510-655-6385; zacharys.com. Sunday-Thursday 11am-10pm; Friday-Saturday 11am-10:30pm.
The one-and-only Zachary's has been an employee-owned co-op and East Bay institution since 1983, exceeding much of the deep dish pizza you'll find at Chicago legends. Though SF offers stiff competition from the great Capo's (by Tony Gemignani) and Little Star Pizza, Zachary's is the East Bay king with four locations. For over 35 years, the original Rockridge locale in Oakland continues to turn out killer deep dish, stuffed and half-baked pizzas to take home in its low key, familial, ever-bustling restaurant.
Homestead, Oakland — 4 stars
4029 Piedmont Ave., Oakland, 510-420-6962; homesteadoakland.com. Cafe daily 8am-12pm; Monday-Saturday 5-10pm; Sunday SUpper 4:30-8:30pm. Tasting menu $85.
One of Oakland's true gems, the glowing hearthfire of Piedmont Avenue's Homestead has been drawing diners since 2013. A thoughtful wine list, house bread, warm service and cozy vibe draw in regulars for dishes like shaved porcini mushrooms in Parmesan, EVOO and flowering thyme or cornmeal fried softshell crab and roasted squash in romesco sauce. The whole table must participate in family-style feasts but changing $85 menus give you a chance to try it all.
Commis — 4 stars
3859 Piedmont Ave., Oakland; 510-653-3902; commisrestaurant.com. Wednesday–Saturday 5:30-9:30pm; Sunday 5-9pm.
Though the Bay Area boasts the highest number of three Michelin restaurants in the US, the East Bay doesn't really place on our Michelin map except for James Syhabout's Commis (also of SF Thai gem Hawker Fare), which has increased from one to two Michelin stars since opening in 2009 (the tasting menu also went from 3-courses for $59 to 8-courses for $159). The minimalist dining room gained warmth from a 2016 remodel, while Syhabout's innovative food continues to evolve, whether combining elements of pear and pine with turnips and ham cream or to changing iterations of the house favorite bread and butter.
Ba-Bite — 4 stars
3905 Piedmont Ave., Oakland; 510-250-9526; babiteoakland.com. Sunday-Thursday 11am-8pm; Friday–Saturday 11am-8:30pm.
Open spring of 2015 from Mica Talmor and Robert Gott, Ba-Bite has become a Piedmont neighborhood favorite and overall Bay Area destination for gratifying Middle Eastern food, fresh, healthy and made with care. The casual, order-at-the-counter spot excels at a range of hummus plates (like meshausha hummus cooked whole garbanzo beans) and creative mezze/salads like beets, walnuts and yams accented by ras el hanout spices in a citrus vinaigrette or beluga lentils, celeriac and hazelnuts bright with mint leaves.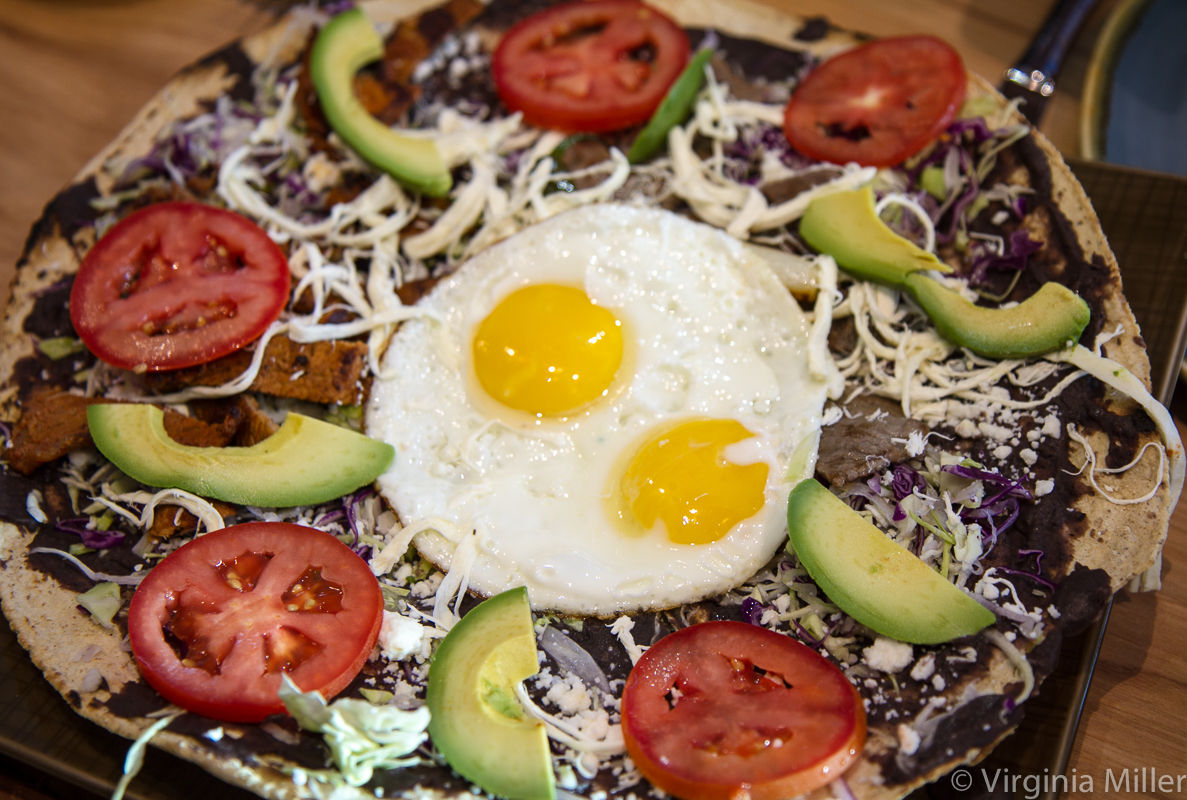 Agave Uptown — 4 stars
2135 Franklin St., Oakland; 510-288-3668; agaveuptown.com. Monday-Wednesday 11am-9pm; Thursday- Friday 11am–10pm; Saturday 2pm–10pm; Sunday 2-8pm.
Chef Octavio Diaz (also behind the authentic Agave Mexican in Healdsburg) brought an airy, sunny Oaxacan Mexican food destination — and mezcal stop — to downtown Oakland in 2016. Here you'll find Oaxacan dishes not easy to come by outside of Oaxaca, whether tlayudas (often dubbed Oaxacan "pizza" in the States) or Diaz' family recipe for chocolate-chile-laced mole negro, complex with 20 ingredients and spices. Get schooled on agave flights of tequila and mezcal, complete with Oaxacan staple sal de gusano (worm salt).
Cafe Colucci — 4 stars
6427 Telegraph Ave, Oakland; 510-601-7999; cafecolucci.com. Daily 8am-10pm.
Long one of the Bay Area's best Ethiopian restaurants since Fetlework Tefferi opened it in 1991, tabletops are filled with Ethiopian grains and legumes at the humble, heartwarming Café Colucci. Tefferi sources custom blended spices and ingredients directly from Ethiopia and her family's spice processing plant in Modjo. Their injera (spongy bread from teff grain) is exemplary, a base for scooping up goodness like buticha (chickpea, garlic, onions, jalapeno, olive oil), gomen (collard greens) or tibs (chicken, shrimp, beef or eggplant sautéed with onions, rosemary, garlic).
AlaMar — 4 stars
100 Grand Ave.; 510-597-1860. alamaroakland.com. Daily 11:30am–2:30pm; Sunday-Thursday 5–9:30pm; Friday-Saturday 5–10pm.
An underrated Oakland gem since opening in 2014, alaMar (which means "to the sea") is a Michelin-recommended, seafood-centric, modern-casual spot in Uptown Oakland. Here Dominican-American chef Nelson German serves seafood boils featuring everything from PEI mussels to Alaskan snow crab, alongside Dominican rice bowls, Cajun oyster shooters, crawfish tacos and lemon pepper waffle fries. Raw oysters, crushable cocktails and outdoor seating make it a neighborhood favorite.
Teni East Kitchen — 4 stars
4015 Broadway; 510-907-7555. Tenieastkitchen.com. Daily 11:30am–2:30pm; Sunday-Thursday 5–9:30pm; Friday-Saturday 5–10pm.
While San Francisco's Mandalay (since 1984) and original Burma Superstar (since 1992) brought Burmese cuisine to national attention, the Bay Area offers a range of Burmese spots. Though Oakland has a branch of Burma Superstar, Temescal's Teni East Kitchen is an only-in-Oakland Asian fusion spot pulling heavily on Myanmar/Burmese influences with touches of Southeast Asia, India and owner Tiyo Shibabaw's native Ethiopia (she used to manage Burma Superstar's East Bay locations). The spare, wood-lined space turns out roti with curry, kale tea leaf salad and coconut shrimp curry. House signatures — like a crisp pea shoot salad laden with peanuts, shallots, chickpeas, garlic and lime — steal the show.