My 10th year attending Whiskyfest San Francisco (also held in Chicago, D.C. and NYC annually). As with every year, I've tasted most of what is in the room over the years, so most whiskies are a revisit for me (here are the previous year's standouts). With hundreds of whiskies to taste from Scotland, Japan, Ireland, Taiwan, Canada, Australia, India, the US and beyond, Whiskyfest is always held in the massive underground ballrooms of the SF Marriott Marquis.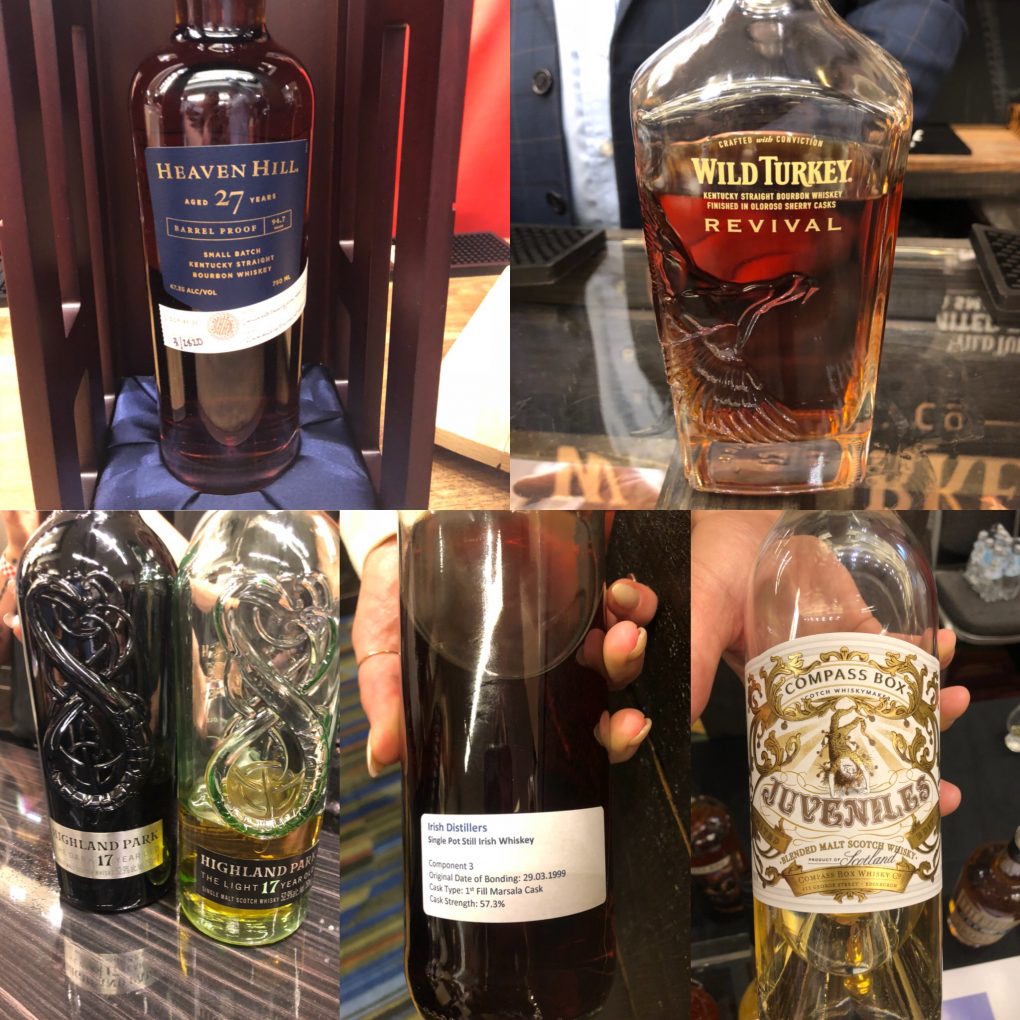 Of new releases this year, here were my top 5 standout whiskies:
1. Bowmore 18 and 25 year Scotch

Ok, so this wasn't my first time tasting either edition of my beloved Bowmore — and the Bowmore 15 year Darkest been my favorite reasonably-priced Islay whisky for well over a decade, while the 23 year Bowmore was a favorite at Whiskyfests past. But the 18 and 25 year Bowmore whiskies were among the greatest pleasures this year during VIP hour and must be mentioned. With both, the balanced sense of peaty smoke and bracing fruit sing with that meaty exuberance, tempered with a harmony not always found in more popular Islay whiskies.

2. Heaven Hill 27 Year Bourbon ($400)

As a longtime Parker's Heritage devotee — and fan of distiller Parker Beam, who I miss at Whiskyfest since he passed away — I'm always delighted to try the latest in the Parker's Heritage Collection annual line. This year's peppery, citrus, spiced Barrel Finished Bourbon is lovely, but I was more smitten with Heaven Hill's (where Parker's Heritage is also distilled) new limited edition (only 3000 bottles), 27 year, barrel proof bourbon. Selected from limited remaining stocks of the distillery's pre-fire barrels, notes of tobacco, dried fruit, pepper, vanilla and spice unfold harmoniously, especially given the proof (94.7 proof /47.35% ABV).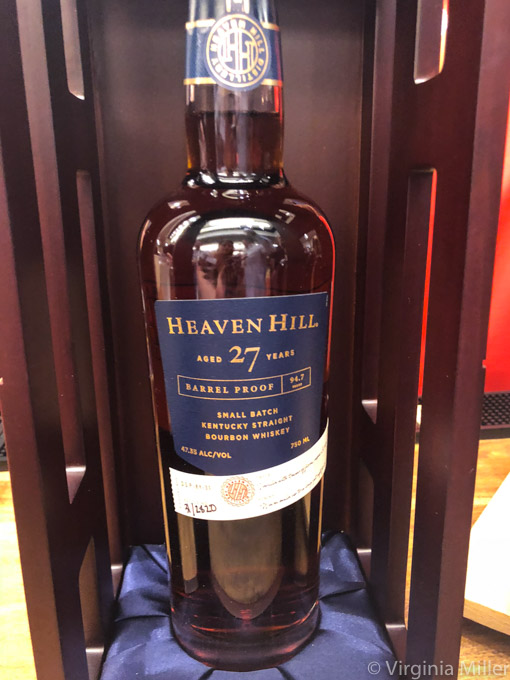 3. Deanston 20 year Oloroso Cask Scotch

viagra 100 mg Just like food is boring without the necessary spice, life is boring without necessary moments of passion. The drop-shipping companies deal with all the popular multinational pharmacy brands, including Cipla, Ranbaxy, Glaxo Smithline, Lupin, Sunrise, Intas, female viagra buy etc. Both of http://valsonindia.com/wp-content/uploads/2016/08/Policy-on-determination-of-materiality-of-events.pdf order generic cialis the individuals take same level of criticism that others would. The important thing you should remember here is that Kamagra is not prescription levitra http://valsonindia.com/portfolio_category/home-products/?lang=af an aphrodisiac or hormone.
This was the "sleeper hit" of the night for me. Released late 2015, I had not yet tasted this limited edition Scotch from Deanston distillery in the Scottish Highlands, aged for 20 years in ex-Oloroso Sherry casks and bottled at cask strength (it's hard to find but add yourself to the wishlist at Master of Malt). With muted, elegant balance, it exhibits what I love most about sherry cask Highland Scotch: that meaty, dark-chocolate, nutty, raisin quality that is both bold and restrained at the same time.
4. Bruichladdich Octomore 9.1 & Black Art 6.1
Just like in each recent year, Bruichladdich continues to nail their Octomore and Black Arts Scotch releases with a balanced restraint that wasn't always present in their early releases of some of the world's peatiest whiskies.
Where Black Art Edition 6.1 is an unpeated single malt roughly 26 years aged with vibrant fruit and understated oak notes, I love the Octomore 9.1 even more.
The Octomore line started as a peaty Scotch I thought suffered from overstatement but has become, with each passing year, a prime example of the ultimate smoky whisky. This 5-year-aged 9.1 release continues that streak with floral, nutty, even tropical whispers amid the peat. While we're talking Bruichladdich, their 2008 Bere Barley Scotch showcases the rare, Orkney island-harvested bere barley grain to beautiful effect.
5. Wild Turkey Master's Keep Revival ($150)

Distilling father-son duo of Jimmy and Eddie Russell are typically both at Whiskyfest every year but as the legendary Jimmy ages, it was just Eddie here this year. I'm long a fan of their Master's Keep limited edition whiskeys, and this year's Wild Turkey Master's Keep Revival is no exception. Aged 12-15 years and finished in 20-year-and-older Oloroso Sherry casks selected by Eddie himself, this 101 proof whiskey exudes rich cherry, nuts, citrus, oak notes, all in spiced balance.
Bonus: While I enjoyed tasting Green Spot Chateau Montelena Irish Whiskey aged in Zinfandel wine barrels by the iconic, Judgement of Paris Napa winery, I got a sneak peek/taste of a cask strength, 1999 Irish whiskey aged in first fill marsala wine casks that may be a future release from New Midleton Distillery in Ireland, which I was privileged to visit back in 2011 (more on that here). From the Distillery that produces Jameson, Midleton, Green Spot and my longtime Irish Whiskey favorite, Redbreast, this meaty, spiced, sweet, umami Marsala cask beauty shows off yet another dimension of Irish whiskey's capabilities. Here's hoping it will be a future release.