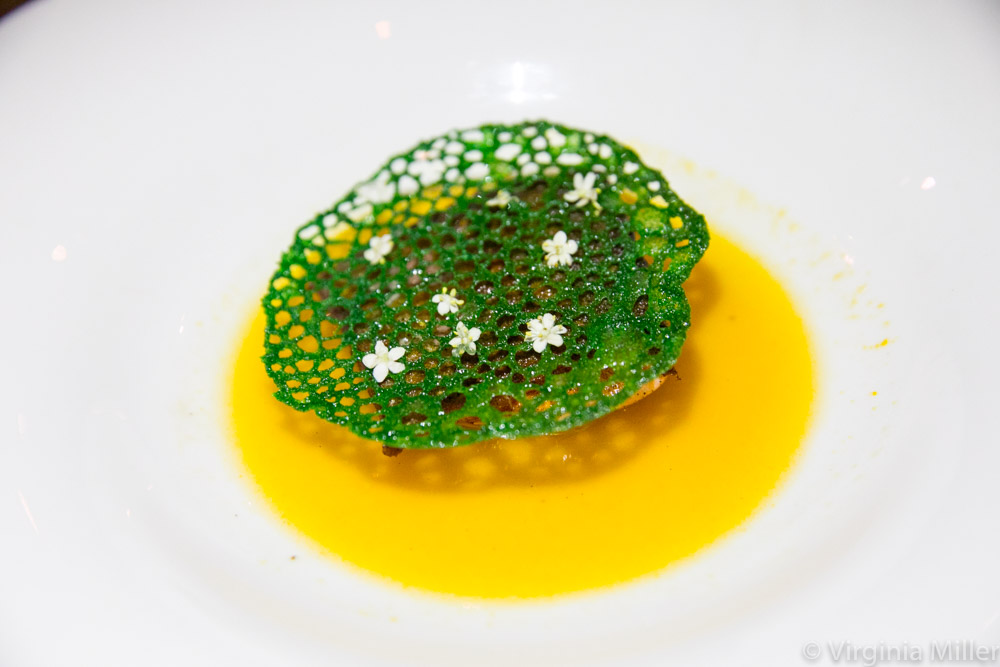 I helped write a number of guides for Google Area 120's new Touringbird guides with insider tips on cities around the world (more on Touringbird here).
Of course, my tips are heavy on dining, food, bars, drink, starting with my Bogota food & dining recommends. I write about Leo, El Chato, Salvo Patria, Harry Sasson, El Cielo, Black Bear, Rafael, Ugly American and Segundo:
1. Taste mother/daughter powerhouse duo's one-of-a-kind food and drink pairings: As it continues to rack up awards and accolades, Leo is not only one of Colombia's most thrilling restaurants but has quickly become known as the cutting edge of what is happening in all of South America, thanks to chef Leonor (Leo) Espinosa and her sommelier daughter, Laura Hernández-Espinosa. This powerhouse duo wows with creativity and artful presentation (using stunning locally-made dishware), without losing laid back Colombian hospitality or soulfulness. The food will challenge in ingredients — you might eat ants or capybara (world's largest rodent) — but easy deliciousness will win you over with each course. Leo and Laura support and work with Colombian biologists, producers and growers on a changing menu unlike any in the world, down to Laura's unique drink collaborations with Colombian producers making acidic, lean guava wine or fermented coca leaf wine exclusively for the restaurant. The austere yet skylit dining room sports local art with a modern art gallery feel.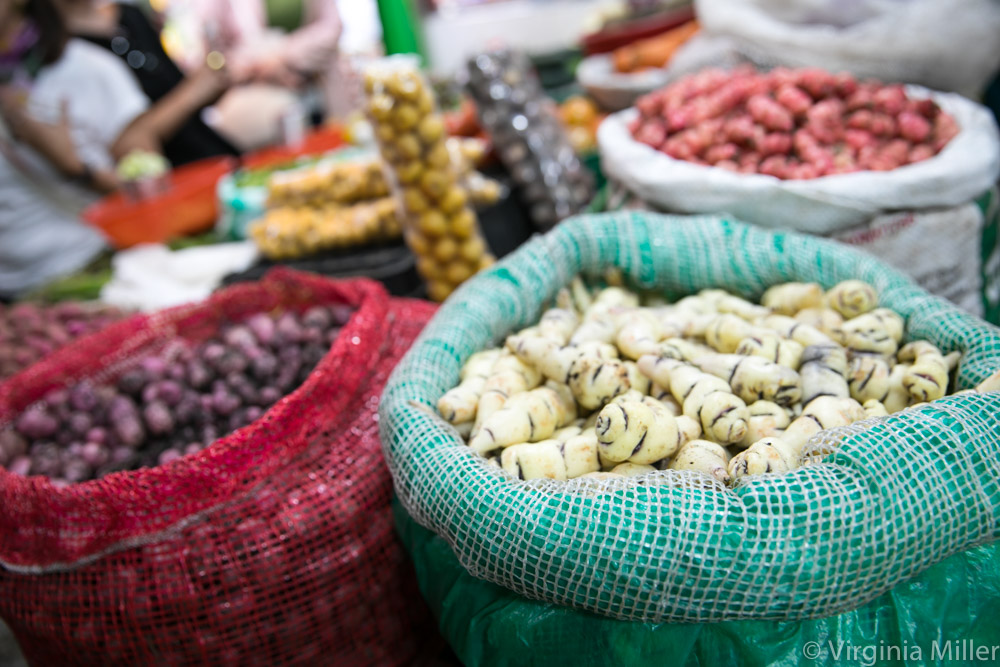 2. Taste the future of Colombian cuisine from a rising star chef: Young, gifted chef Alvaro Clavijo is Colombia's future. As his restaurant El Chato rises on the Bogotá dining scene — and internationally on The World's 50 Best Latin America list — it's easy to see how his inspired take on Colombian cuisine is honed by his international experience cooking in acclaimed kitchens from L'Atelier de Joël Robuchon in Paris to Per Se in NYC. El Chato opened in 2015, eventually moving to its current two-story space which feels relaxed and low key with its attic dining room gazing over the rooftops of Bogotá. But what's on the plate is downright exciting, whether popular, lush chicken hearts with native Colombian potatoes, grated egg yolk and sour cream, or crab meat, avocado puree, green mango and spicy mayo scooped up with black rice chips. Vegetables equally shine with local produce and in creative combinations like grilled carrots and radicchio in cocoa nibs and pickled yogurt.
3. Experience Bogota's sustainable, locavore side at this restaurant: Casual, hip and breezy, Salvo Patria sits on a residential street in a brick and stone house with a front patio and friendly staff. This inviting, relaxed space houses one of Bogota's most exciting, boundary-pushing restaurants playing with native ingredients and the next wave of Colombian cuisine. Packed together in the noisy space — which is more chill at lunch — founder Juan Manuel Ortiz and chef Alejandro Gutiérrez roast meats and fish on the grill while the aroma of coffee permeates. Ortiz and crew take coffee seriously, serving Colombian beans via Chemex and siphon, fit for coffee geeks. On the plate, the reasonably-priced restaurant wows with creative plays on local mollusks harvested by women from a Colombian mangrove forest and accented with avocado and white carrot granita. Entrees might include roasted lamb neck or pastel de choclo, a savory sweet corn pudding.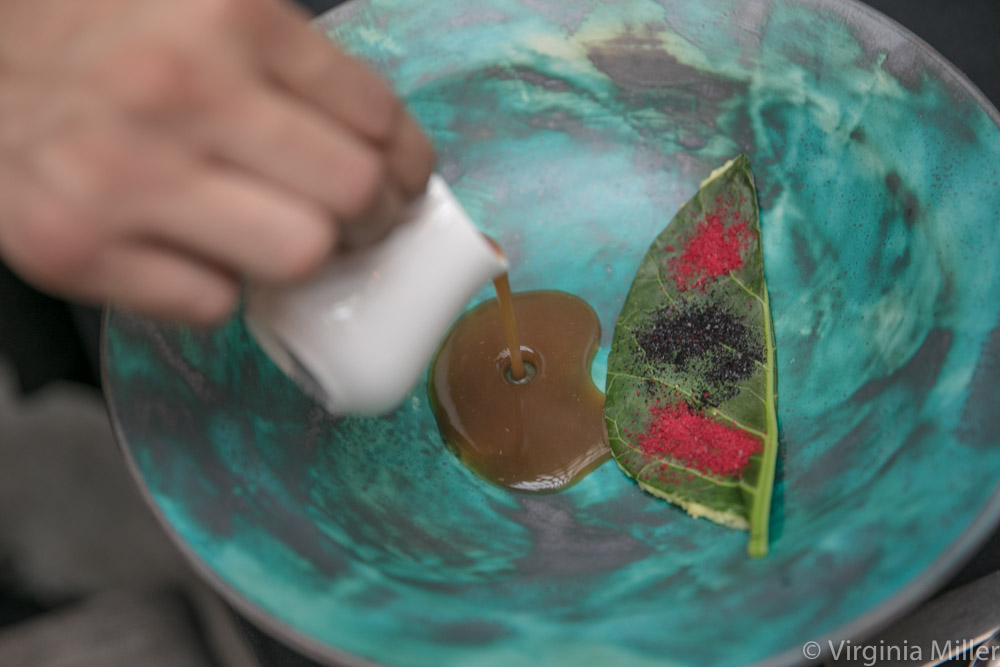 4. Fill up on multi-course, upscale Colombian food in a teak wood house: El Cielo and chef Juan Manuel Barrientos Valencia top many of Latin America's best restaurant lists with sister restaurants in Medellin, Colombia, and Miami. Since 2011, the Bogota restaurant is housed in soothing teak wood and a fern garden entrance, serving imaginative Colombian cuisine with lots of fine dining touches, from sous-vide to spherification, yet without attitude. Portions are generous and the wine list extensive in a country that has strict import laws on alcohol.
5. Dig into massive charcoal-grilled meats and seafood: One of Colombia's most acclaimed chefs for over 30 years, Harry Sasson's eponymous restaurant has been going strong for three decades in a striking, glass-covered atrium space centered by a brick house. Lunch is the locals' favorite meal time and ideal for the massive, charcoal-grilled meat and fish platters Sasson is famed for. Prepare for an extravaganza of steak, fish, guacamole scooped up with tostones, or green beans sauteed in ginger and garlic. One of the sleeper hits is a steaming platter of sticky, umami-rich rice – it's comforting and rich. You'll find Johnnie Walker Scotch bottles on most tables but more interesting is off-menu house creations like a tart, bright limoncello but made with lime instead of lemon.
6. Drink cocktails that actually showcase Colombian ingredients: Segundo's lofty, chic space is lined with brick, wood and retro chandeliers, a roomy restaurant where the prime spot is around the rectangle bar. Bogota is in the early stages of a cocktail renaissance where the top bars mostly copy international trends. It took a female bartender from San Francisco, the Takami Group (which opened Segundo in 2017) bar director Erin Rose, to showcase local ingredients and unique joys of Colombia in a glass, whether infusing local cacao or bark in a spirit or enlivening a drink with peppermint or tarragon (try the Abrete Sesamo, a ginger-Scotch-lemon cocktail lush with sesame). The food is top-notch, too, so pair drinks with east-meets-west tapas like squid ink tempura asparagus, or make it a full meal with chorizo noodle salad, whole fried fish or pork chops from the charcoal oven.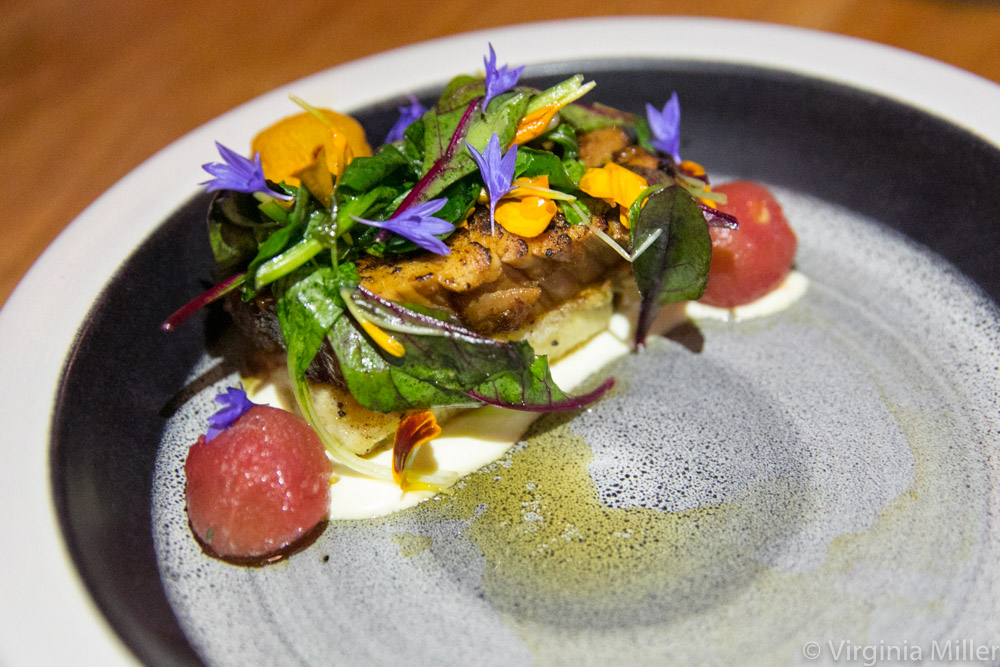 7. Journey to Peru via glass and plate: A rare, real taste of Peru in Bogota comes from one of Lima's most celebrated chefs, Rafael Osterling. Rafael opened in Bogota in 2007, a Peruvian haven with a lofty, skylit bar leading into low-ceiling, chic dining room. Featuring a robust pisco selection behind the bar, Peruvian-influenced cocktails might showcase rarities like Peru's London to Lima Gin mixed with sherry, yuzu ahumado and grapefruit. The food menu features classic Peruvian-style ceviches, tiraditos and causas with global influences. International dishes all get Peruvian touches, whether octopus (pulpo) tacos, roasted pork belly with Peruvian chilies, or scallops alla parmigiana enhanced by pisco aromatics.
8. Pull up to the bar at OG cocktail king: This restaurant bar ushered in Bogota's cocktail renaissance a few years ago and is still one of its best spots for classic and creative cocktails. Black Bear is also an elegant, bistro-esque restaurant with a covered garden terrace gazing over a lush, green garden. But the horseshoe bar is the spot to imbibe some of the city's most well-crafted drinks, overseen by Takami Group bar director, Erin Rose, from San Francisco. A raw bar focus — heavy on tiradito, ceviche and crudo — is ideal for a drink and a light bite. Cocktails go with creative twists on classics (think mezcal cilantro Old Fashioneds) or modern classics like an Old Cuban or Tommy's Margarita. But house drinks illustrate local ethos, as with Life Aquatic, a combination of Beefeater gin, feijoa fruit, rosemary, grapefruit and lemon.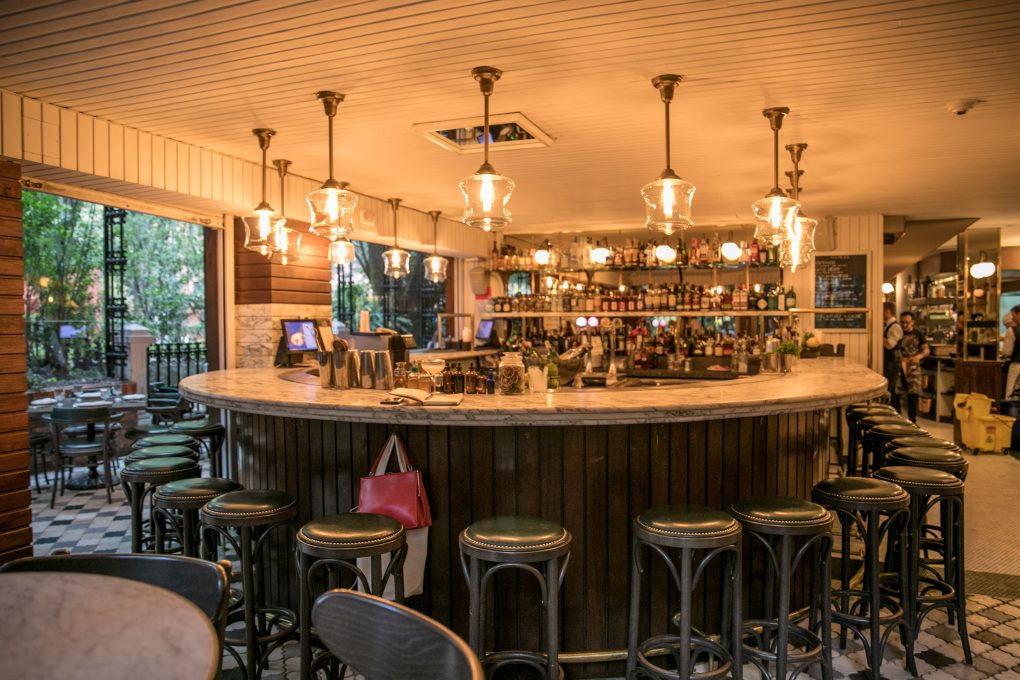 9. Escape to the States for homesick expats: Despite the name, Ugly American is friendly, fun, and welcoming to homesick expats in Bogota. But this is no fast food joint, rather its a cool, subterranean basement bar and restaurant with a retro American brasserie vibe. Yes, there are "fat kid cheeseburgers" but you'll also find the likes of artichoke spinach dip, pork steamed buns, nachos, steak and eggs, or chicken and waffles. Cocktails stick to classics and trendy variations like clarified Negronis, Jameson picklebacks, banana Old Fashioneds or Tiki classics like a Jungle Bird cocktail. Drinks stand out the rare moment local ingredients are included, as with the Agras Gin Fizz.
10. Sip coffee from a third wave café leader: Although coffee has been the number one Colombian crop since the 1800s, until recently, third wave, coffee geek outposts have been tough to find in Bogotá. But they are on the rise and Colo Coffee has been a leader. They offer coffee certifications in-house and opened two locations, one in Quinta Camacho with a garden, and this chic Zona T shop marked by warm woods, lighting, a fascinating concrete ceiling design, and brightly colored wallpaper. Their vivid floral and plant design motif lends itself to their packaging, making bags of their beans — and cold brew bottles — stand out on a shelf. While they follow trends like serving Flat Whites or emphasizing light roast beans, they educate on categories (marked on their bags) like Ancestros (historic Colombian coffees), Diversos (female producers and beyond), or Contemporáneos (forward-thinking producers).
I also wrote about:
—Bogota Drink
—New Orleans Dining & Food
—New Orleans Drink & Live Music
— Memphis Dining, BBQ & Coffee
—Puerto Vallarta Dining & Food