Covering 7 standout frozen/slushie cocktails around the US at Liquor.com, you'll find my top national drinks on menus at these bars/restaurants:
— Beehive, San Francisco
— Manolito, New Orleans
— Downtown Sporting Club, Nashville
— Adrift Tiki Bar, Denver
— Best Intentions, Chicago
— Pacific Hideaway, Huntington Beach (OC), CA
— Bourbon O Bar, New Orleans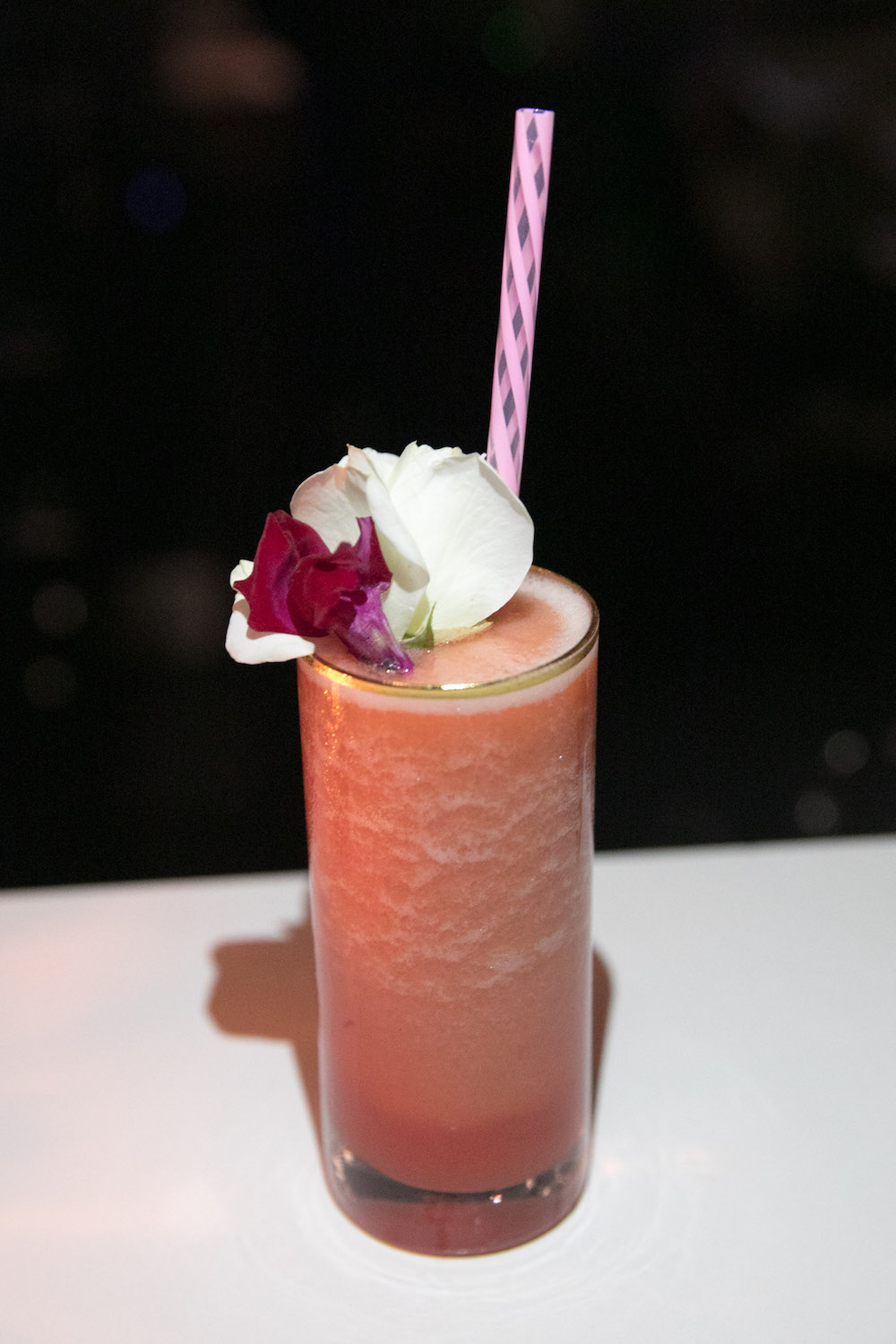 Strangelove (Beehive, San Francisco, CA)
The Mission district's delightful Beehive is a straight-up modern escape to the 1960s and '70s with Sputnik lamps, golds and blues and a whisper of kitsch via '70s-style plateware, fondue and snacks like honeycomb Chex mix or pigs in a blanket. Bar manager Milo Salehi and team always have a couple boozy slushies on the menu, including their fantastic Quimbara. But the Strangelove appeals to vodka, amari and berry fans with its cool blend of Ketel One Vodka, raspberry, Riesling wine, Cappelletti, Montenegro and lime.
Mele Ka-Tiki-Maka (Adrift Tiki Bar, Denver, CO)
Switching ownership in 2016, Denver's first fully tiki bar, Adrift Tiki Bar, is a Polynesian escape on Broadway that feels transportingly tiki without going full kitsch. They keep things fun with Winter Luaus (a gift during freezing Colorado winters), hula lessons, an extensive collection of rums and dishes like guava baby back ribs. Mele Ka-Tiki-Maka goes beyond rum with a bourbon and rosé base, tart with cranberry and lemon, layered with spice and herb notes from a house falernum, ginger and rosemary.
Banana Daiquiri (Manolito, New Orleans, LA)
Pocket-sized rum-Cuban cafe, Manolito — a French Quarter newcomer in 2018 from Nola bar legends Chris Hannah, Nick Detrich and Konrad Kantor — recalls Havana glories in bites and drinks. And… the menu has an entire frozen cocktail section. Daiquiri variations, Hotel Nacional, Pina Coladas and other classics are all blended. A banana chip-graced Banana Daiquiri combines Jamaican Wray & Nephew and Puerto Rican Don Q Cristal rums with banana liqueur and fresh banana, brightened up by lime.
Wondermint Malted (Best Intentions, Chicago, IL)
One of Chicago's best bars since 2015, Best Intentions' Calvin and Christopher Marty strike that ideal balance of high-low with wood-paneled, 1970s dive bar vibes (and chill back patio) paired with quality cocktails and Angostura on draft. Since the beginning, their blended Wondermint Malted is a house signature and one of Chi Town's great frozen drinks. Combining Death's Door Wondermint Liqueur, Broker's Gin and Luxardo Angioletto Hazelnut with fizzy-creamy kick from acid phosphate, liquid chlorophyll and Fox Valley Farms 10% butterfat fresh milkshake base. It's minty, nutty, bright and, just the like bar, fun.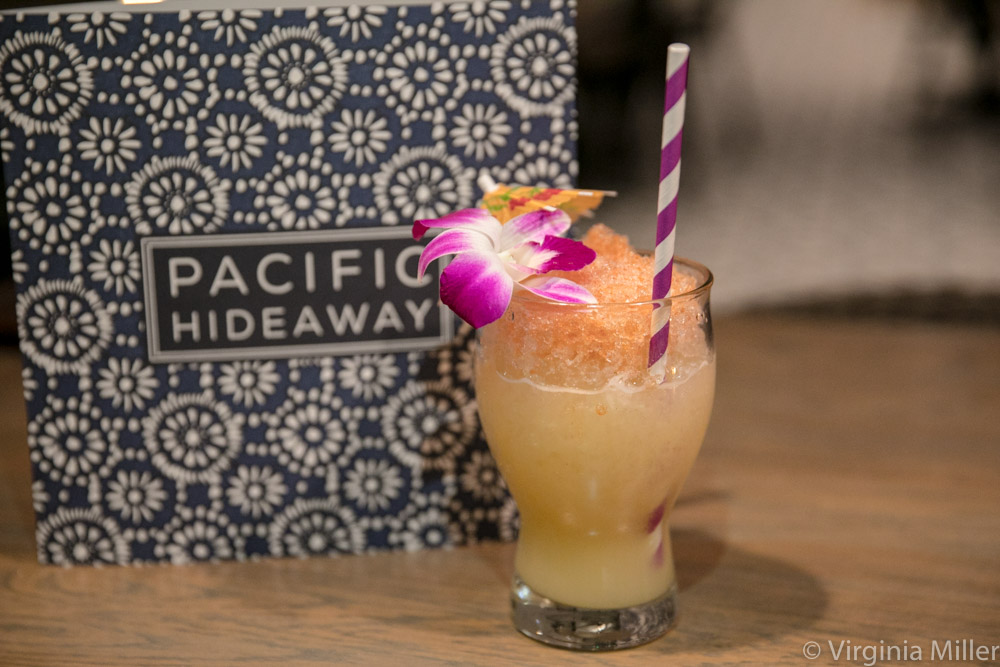 Cocktails & Dreams (Pacific Hideaway, Huntington Beach, CA)
With the Pacific Ocean outside it's doors, Pacific Hideaway at Kimpton's hip Shorebreak resort is one of Huntington Beach's best for cocktails and mouthwatering bites (that spicy Lao sausage with crispy rice!), with a heavy dose of Tiki-inspired cocktails from Casey Lyons. In fact, his additional "secret" menu lists some of his best drinks historically with his own illustrations, like the icy Cocktails & Dreams, combining Pisco Porton and Plantation 3 Star Rum with coconut cream, pineapple juice and Giffard banana liqueur. Listen to the waves and sip away in the colorful, tile-lined, open-air restaurant.
Pageant Material (Downtown Sporting Club, Nashville, TN)

Strategic Hospitality has opened some of Nashville's best restaurants and bars (the pioneering Catbird Seat, Bastion, Henrietta Red, Pinewood, The Patterson House). Their latest is 42,000-square-foot, multi-floor Downtown Sporting Club, open April 2019. There's a rooftop bar, screening room, ax-throwing lanes and hotel rooms. Look for all day Crema coffee, take-out meals and cocktails. While sipping spritzes or Japanese highballs, the second floor's R.E.C. Room offers shuffleboard, ax-throwing, board games, pizza fries and Pageant Material, a frozen drink created by Chris Visic and Matt Tocco. More than a frosé, the drink combines rosé wine, pineapple and orange juices, vanilla syrup and orange blossom water with a bitter-herbal kick from Aperol and green tea.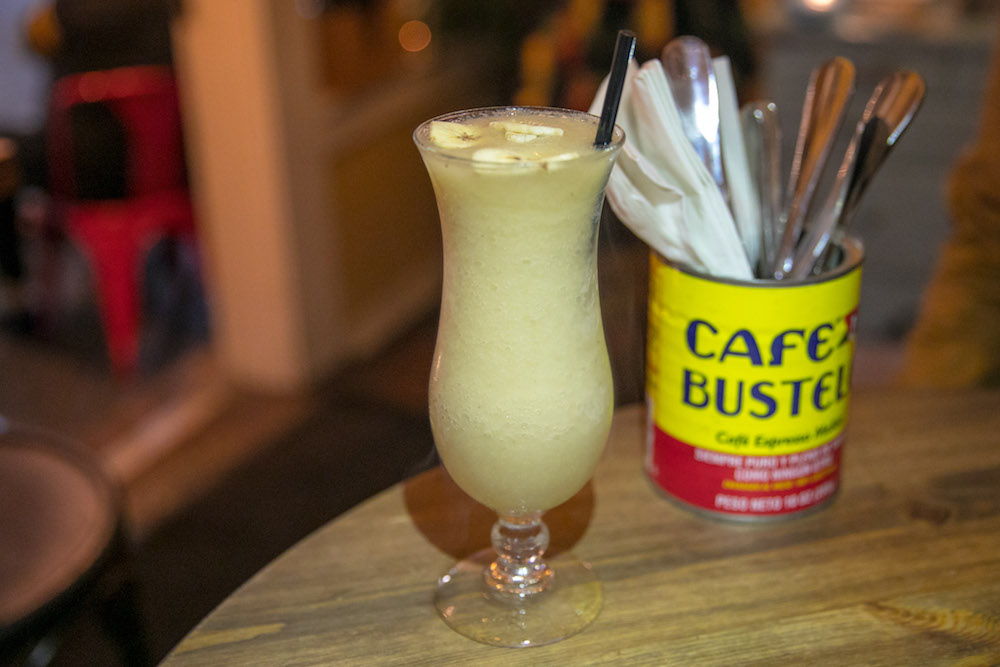 Ice on the Wings (Bourbon O Bar, New Orleans, LA)
Bourbon O Bar offers a respite from the sticky chaos of Bourbon Street for classic Ramos Gin Fizzes (which they shake a full six minutes before serving) from New Orleans bar legend and cocktail writer, Cheryl Charming. Focusing on house syrups, bitters and fresh juices, there is proper absinthe fountain service, live jazz nightly and the Bar Staff section of the menu lists more experimental cocktails. Cheryl digs deep with Ryan Reynolds' Aviation Gin in an entire menu section, including the Capri Sun-esque vibes of Ice on the Wings served in a bag. This summery slushie tastes like hibiscus lemonade-meets-a-French 75. Aviation Gin and brut sparkling wine are mixed with lemon juice and house dandelion-hibiscus simple syrup.