I've always been an Asia-Europe girl. Maybe it's because my first trip out of the U.S. over 20 years ago was three months working in orphanages and beyond around Thailand and Vietnam. Maybe it's because my lifelong best friend is first generation Japanese and German — she and her family have been no less than family to me since I was 14.
Maybe it's because I grew up in the most densely Asian (and everything else) populations in the U.S. Maybe it's because I read countless books on Europe, watched so many films, I felt I knew numerous countries as I first visited them (not to mention it's my ancestry/heritage).
I've long loved Latin America, but find myself most drawn to Central, namely Mexico, our vibrant neighbor south and California's deep and precious roots, apparent everywhere from our cuisine to the names of our cities and roads. So it was an unexpected surprise when visiting Peru in 2013, the great country all the way at the tip of South America, that I learned much more of the Latin country's deep Asian roots… and fell hard for La Perla del Pacífico (The Pearl of the Pacific).
San Francisco and Peru have long held deep ties. I learned of the joys of Peruvian food and pisco when I moved to SF in 2001, a city that has always held tight connections with Peru, from our wealth of neighborhood Peruvian restaurants and rich population, to pisco bars that predated any outside Peru, certainly since the 1990s but also back in the 1800s and again in the 1930-40s, etc.
Even Ghirardelli himself, when moving to SF in 1849 to open Ghirardelli Chocolate Company, immigrated from Lima. When Peru's most famous chef, Gaston Acurio, first opened a restaurant outside of Latin America, it was, you guessed it, in SF over a decade ago.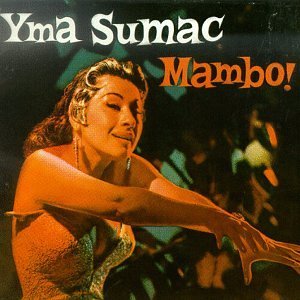 Outside of South America, pisco first came to the world through SF as early as the 1830s, and since the Gold Rush in 1849, was widely and commonly imbibed. Since the 1850s, pisco punches were popular in SF bars, but the iconic Pisco Punch as we know it (with pineapple and lime) was created by Duncan Nicol in SF in the late 1800s at SF's Bank Exchange Saloon (closed due to Prohibition) at the intersection of Montgomery and Washington streets, where the Transamerica Pyramid now stands.
Harold Ross, The New Yorker founder, wrote in 1937: "In the old days in San Francisco there was a famous drink called Pisco Punch, made from Pisco, a Peruvian brandy… pisco punch used to taste like lemonade but had a kick like vodka, or worse." Rudyard Kipling said it better, however, in his 1889 From Sea to Sea letters, describing the Punch as "compounded of the shavings of cherub's wings, the glory of a tropical dawn, the red clouds of sunset and the fragments of lost epics by dead masters."
I was privileged to make pisco with the creators of the best pisco I've ever had, Campo de Encanto Pisco, sadly now defunct; formerly run and founded by three SF friends, including one part time SF/part time Ica, Peruvian distiller. Making pisco from grape-to-glass, picking grapes to blending, is an experience I will never forget. As was driving from the shores of Lima to the sand dunes of Ica.
Of course, us food critics and lovers know, it's also one of Latin America's greatest dining countries and Lima, the mecca (with numerous The World's 50 Best & 50 Best Discovery listings). From alpaca to cuy (guinea pig), the endless array of seafood in ceviche and tiradito form, to the shocking bounty of produce — and hundreds of varieties of potato alone — Peru is food heaven.
Best of all, it's one of the most Asian regions of all Latin America. Peru has the second largest Japanese population in South America after Brazil, with a history that goes back to the late 19th century. This manifested itself in Nikkei, the fusion of Japanese-Peruvian food, which results in glories like tiradito, which you can think of as sashimi or crudo accented with Latin elements from passionfruit to coconut or lime (Nobu Matsuhisa —Japan-born, Peruvian trained, moving to California in the 1970s— was the first to popularize Nikkei in the 1980s in LA).
Similarly, Chifa is the Chinese-Peruvian cuisine that resulted from a rich Chinese community in Peru, leaning Cantonese in style due to immigrants from China's southern province of Guangdong. The emergence of Chifa— its most famous dish being lomo saltado stir fry — exploded in the early 20th century.
Needless to say, I fell hard and fast for the unique way Peruvian culture perfected its vibrant cuisine from a marriage of Asia and Europe. Then there is the music (Yma Sumac forever!), Peruvian fabrics and colors, Machu Picchu (voted one of the New Seven Wonders of the World), and the warm, resilient people, like dear SF friends who suffered near death and poverty in 1980s-90s Peru. After decades of profound persecution and poverty, to the country is ever more flourishing, and has only begun to show the world what it has to offer.
Favorite Memories:
—Stomping grapes in the vat on distiller Carlos Romero's rooftop in the town of Ica while listening to hip hop/rap with friends in the bar industry. We picked grapes that morning before the heat became oppressive, then crushed the grapes with our feet, then distilled pisco with the grapes in Carlos' 300+ year old still in his living room.
—Running the sand dunes of Ica.
—Chatting with chef Javier Wong at Chez Wong in his intimate home kitchen/dining room as he sliced up fish raw for ceviche and tiradito and flamed up the best stir-fry of my life.
Favorite Restaurants: Chez Wong, Central, Astrid Y Gaston
Favorite Poets: Blanca Varela (Distant Yet Never So Close, from Mistiming, Dawn); Martín Adán (Sea & Shell), José Watanabe
Favorite Musicians: Yma Sumac forever (I have all her albums but favorites include Voice of the Xtabay and Mambo!), Arturo "Zambo" Cavero, Los Wembler's de Iquitos, Juaneco Y Su Combo
My Peru (and South America) articles: www.theperfectspotsf.com/wp02/tag/south-america