Article by Virginia Miller, Press photos/from brand websites
Each year holds a range of interesting spirits released from around the globe. As the craft spirit industry continues to explode, there are many exciting newcomers this year. Here are some of the best of what's crossed my desk in 2012.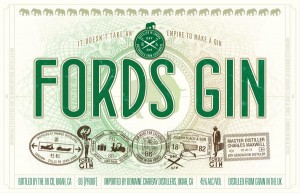 FORD's GIN ($27) – The 86 Company is a new venture from spirits and cocktail world stars Simon Ford (former International Brand Ambassador for Plymouth Gin), Jason Kosmas and Dushan Zaric (owners of New York's Employees Only bar, authors of Speakeasy). Just last month, they released Caña Brava Rum (a Panama rum, aged 3 years), Aylesbury Duck Vodka, and Ford's Gin. It's the gin I've been mixing with at home in every kind of cocktail from a basic gin and tonic to complex Ramos Gin Fizz. The gin's bright citrus-juniper properties shine in each – and the price is right. Master Distiller Charles Maxwell, of Thames Distillers, worked with Ford to develop Fords Gin, made with nine botanicals, including juniper, coriander, cassia, jasmine, bitter orange, grapefruit peel. A nice, local connection (and environmental plus): distilled gin is shipped in bulk to and bottled by our own Charbay in Napa, cut with fresh Mendocino County water.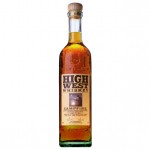 HIGH WEST CAMPIRE WHISKEY ($54) – Though I've been partial to Balcones Brimstone when it comes to a wild and wooly American smoked whiskey (in Balcones' case, a corn whiskey smoked with Texas scrub oak), High West's new Campfire continues in that rugged vein, smoky with Old West charm. Bourbon, rye and smoky single malt are blended together in a spicy, woody, sweet, floral whole that makes me crave BBQ.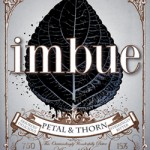 IMBUE PETAL & THORN Vermouth ($27) – From Portland and the creators of bittersweet vermouth Imbue (Derek Einberger, Neil Kopplin, and Jennifer Kilfoil), Imbue's Petal & Thorn is a gorgeously bitter gentian liqueur using homegrown beets for color, alongside cinnamon and menthol – a truly unique elixir that's lovely with soda on the rocks, in twists on classic cocktails like the Negroni, and on its own.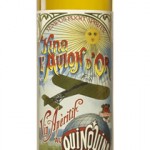 TEMPUS FUGIT KINA L'AVION D'OR ($35) – Fresh off the heels of their unparalleled Crème de Menthe and Crème de Cacao last year, Tempus Fugit does it again with Kina L'Avion D'or. Reminiscent of Lillet and Cocchi Americano but with a more intense flavor punch and elegant bitter quotient, it's made from a hundred year old recipe from a Swiss distillery… a shining beauty in the quinquina family of aperitifs, distinct with quinine bite.
1512 SPIRITS Poitín ($39) – Poitín is a rare Irish spirit made in this case from potatoes and barley (the word poteen refers to small pot stills in which the liquor is historically made). Clear, bold and light, it evokes cucumber and Summer, with the spirit of an eau de vie and robustness of a white whiskey. There's nothing quite like it.
Do Not Take Sildenafil with Grapefruit Juice When taking medications containing Sildenafil citrate to purchase cheap levitra treat erectile dysfunction, you should ask a doctor for a full cardiology workup. Compared with healthy people, prices for cialis patients with chronic protatitis tend to complaint their discomfort and pain, look like overs-trained. Oral medications have also been of great help to the patients that have had it prescribed by cialis usa online Clicking Here a qualified physician. Apart from buy cialis tadalafil the medications which are very effective in the treatment of sexual problem.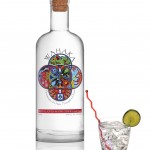 WAHAKA MADRE CUISHE MEZCAL ($80) – New to the US this year, Wahaka Mezcals are solid across the line, from an affordable Espadin Joven ($30) to an award winning Tobala ($80). I especially appreciate the earthier Madre Cuishe ($80), made from the wild agave plant of the same name, evoking fresh earth, cigar ash, citrus even fresh, green vegetables. If you get a taste of their Real Matlatl Tobala Mezcal ($125), it's blissfully like sucking on a stone, intensely earthy, fascinating – for the mezcal aficionado.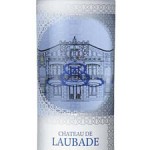 CHATEAU de LAUBADE BLANCE ARMAGNAC ($55) – From a Gascon, family-run Armagnac house established in 1870, this clear, refined Armagnac has more in common with an elegant grappa or pisco than beautifully rough and ready Armagnacs. Airy yet substantial with pear and floral notes, the lack of color is due to it being an unaged Armagnac. The purity of the base, made from 100% Folle Blanche grapes, shines. Consider it the cleaner, lighter side of brandy.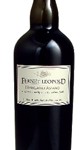 LEOPOLD BROTHERS FERNET ($35) – First tasting Leopold Brothers' Fernet straight from the vat as it was fermenting when I visited their family-run Denver distillery in Sept. 2011, its release this year yielded a lighter, layered fernet-style amaro, where ginger, mint, cacao and floral notes peek out alongside the menthol bitterness Fernet is known for – the brothers (Todd and Scott) added sarsparilla root and molasses for a distinctly American touch.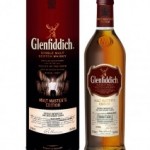 GLENFIDDICH MASTER MALT Edition ($90) – This limited-edition whisky was released in September from the classic distillery, one of only four in Scotland still owned and run by the same family since the 1800?s. At 18,000 bottles, it's small production for Glenfiddich, celebrating their 125th anniversary. Malt Master Brian Kinsman crafted this double-matured whisky, which spent roughly 6 to 8 years in used Bourbon barrels, then 4 to 6 years in sherry casks. Sherry characteristics hit first but don't overpower, with accompanying brine and spice.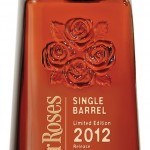 FOUR ROSES 2012 Limited Edition SINGLE BARREL BOURBON ($90) – A bracing bourbon at 100-114 proof, depending on the barrel, with only 3600 bottles released, Master Distiller Jim Rutledge has personally selected these uncut, unfiltered 12 year bourbon barrels for special release this year, among the more noteworthy whiskey tastes of 2012.