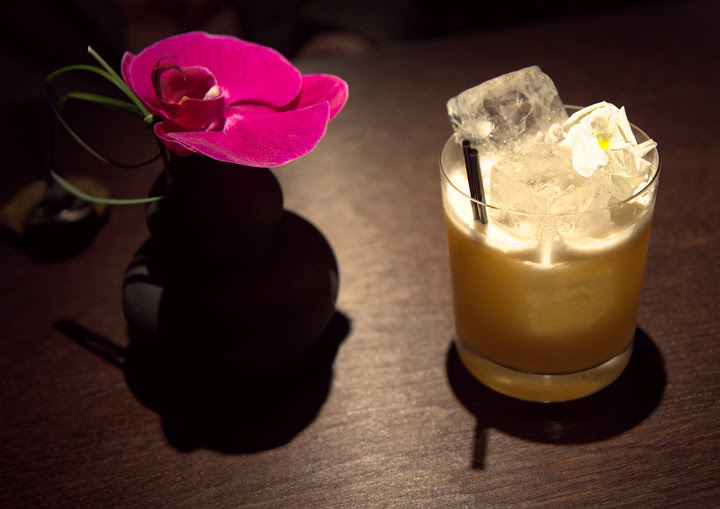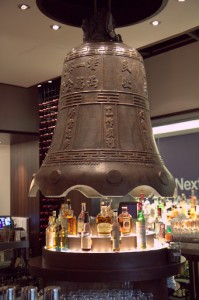 Style-over-substance at popular restaurants grew old in my Los Angeles days. A pretty package matters little if food isn't excellent. In SF, we tend towards the other direction. Thank goodness for places like Gitane, Bix, Foreign Cinema, which manage both – a little style is welcome. With the entry of two new, upscale Chinese restaurants, we get style aplenty. One, the international Hakkasan chain, feels oh-so LA or NY, and the other, M.Y. China, is inside a mall (very Southern California) from famed chef Martin Yan.
Buzz has been nonstop about these two, where I've spent a pretty penny, from lunch to dessert. I disagree with the racist-tinged complaint that typically cheaper, ethnic cuisines shouldn't cost more, but the reason any cuisine should is quality of ingredients and reinvention or reinterpretation of classic dishes. Stir-fry, for example, shouldn't cost double what it would in a hole-in-the-wall if it's virtually the same dish. After multiple visits, my assessment is mixed, each restaurant boasts strong points, but neither reinvents Chinese cuisine, which begs the question: are the prices worth it?
HAKKASAN, Downtown (1 Kearny St. at Market, 415-829-8148)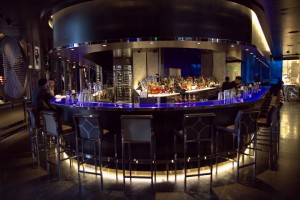 Early on, Hakkasan succeeds on a number of points: seamless service from a team that seemed to work in sync from opening day. Though the second floor restaurant overlooking Market Street is a bit scene-y, especially around a large, central bar, I can't help but applaud a space that says "night on the town"… particularly when the food is quite good. Similar to dining at the subterranean London Hakkasan last year, I find the overall experience satisfying on someone else's dime.
I'm delighted with a refreshing, elegant Plum Sour of Yamazaki 12 year Japanese whisky, umeshu plum liqueur, lemon, Angostura bitters and egg white, or a robust Smoky Negroni (Rusty Blade, Carpano Antica, Campari, smoke-infused Grand Marnier), but the $12-15 cocktails aren't superior to or necessarily equal to lower-priced cocktails around town. Similarly, roasted silver cod in a Champagne honey sauce is silky and lush but at $39? Countless Japanese restaurants worth their salt serve a fantastic version of similar miso cod at half that price.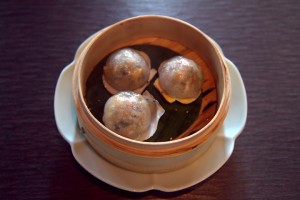 As with M.Y. China, dim sum is a highlight, but $7-26 for a few dumplings is a struggle when far cheaper, quality dim sum is plentiful around town. Worthwhile dishes are atypical dim sum, like roasted duck pumpkin puffs or black pepper duck dumplings. Whether noodles ($12-39) or stir-fry ($12-58), I haven't had a bad dish at Hakkasan. But leaving lunch for two over $100 lighter, or the same for drinks and a couple appetizers, I can't help but conclude: food, drink and service shine… if someone else is paying.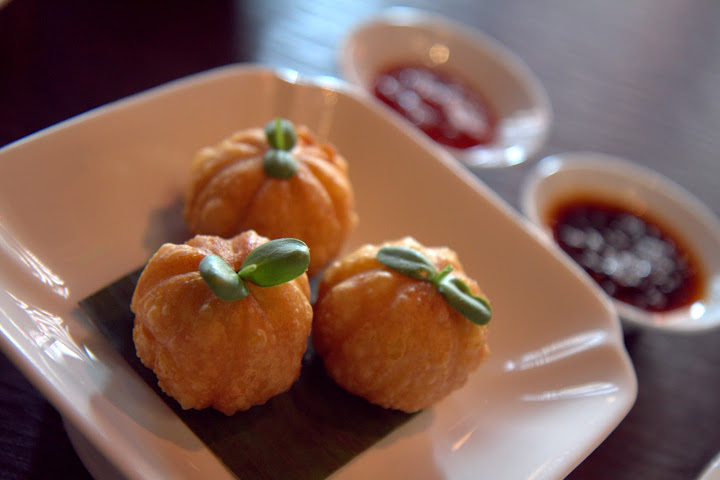 M.Y. CHINA, Downtown/Union Square (Westfield Mall, 845 Market St., 4th Floor, 415-580-3001)
Growing up, I loved watching Yan Can Cook. To this day I'm inspired by Martin Yan's energy and childlike exuberance, infectious whether in person at events like SF Chefs or jumping out from the screen. His anticipated SF restaurant opening, M.Y. China, is more affordable than Hakkasan, conveniently under the Dome at the Westfield Mall for a post or pre-movie (Century Theaters) meal.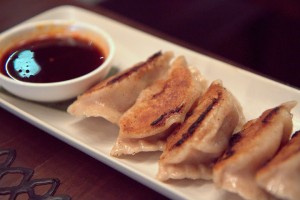 Despite all the noodle attention, including a world-champion noodle puller and noodle pulling stations viewable while dining, spectacle doesn't necessarily equal stellar noodles. For example, squid ink snap noodles ($18), more like torn pasta squares, tossed with shrimp, scallops and calamari in Shaoxing wine, fail to exude much flavor. Dan Dan noodles ($12) are a stronger choice, and the favorite of everyone I've talked to is lush scissor noodles ($14), cut by kitchen scissors then wok-cooked with wild boar.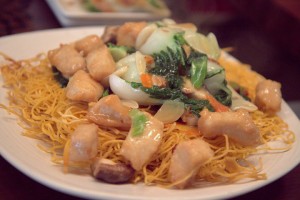 Wild boar shows up everywhere, a mild version of the robust meat (i.e. inoffensive for those afraid of boar), whether in lettuce cups ($9) or dumplings (4 for $8). Every visit yielded disappointingly average wok-tossed dishes, and flavorless small plates like portabello sliders ($8) or mapo tofu ($8), which gets its sole perk from Sichuan peppercorn oil. Teas are a comforting choice, while cocktails ($10-13), which are better but pricier at Hakkasan, have been off balance, like a too sour Three Gorges, with a base of #209 Gin and lemon, lacking absinthe's nuance or clean bitter structure from Cocchi Americano.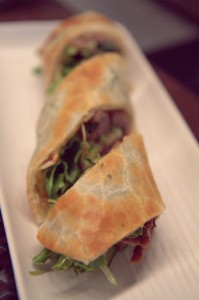 Each meal there's a singular standout category: dim sum ($6-19). Spicy seafood dumplings (6 for $9) are a joy in vivid green spinach wrappers loaded with scallops and shrimp, as are plump, lightly crispy whole wheat potstickers filled with pork and cabbage. Go for decadence with pork and black truffle dumplings ($18). Dessert includes Delise cafe ($4) offerings, among my favorite locally made ice cream, namely their Chinese almond, toasted rice or lemongrass ice cream, and coconut pandan or tangerine sorbet.
Despite the mall setting, "under the dome" is the Westfield's striking feature while chic design and noodle pulling entertainment set the experience apart. As for me, I'll return for unusual dim sum.