Here are the 10 standout cocktails and new bars of the month I've been tasting around the Bay Area.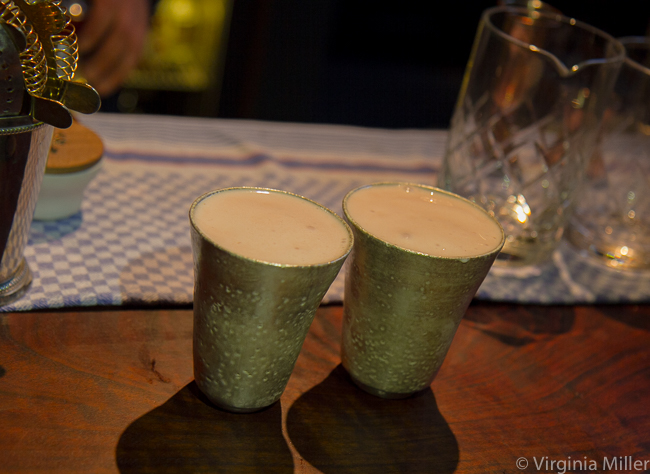 1. Saison's Strawberry & Arms
Dinner at 3 Michelin-starred Saison is always memorable — so is an hour spent at the bar with Anthony Keels' exquisite cocktails, up there with the most inventive drinks I've had in London, Berlin or Tokyo. While there are numerous "wow" moments on his current menu (and off-menu: ask for the stunning Ultraviolet Gin & Tonic), there is no better dessert than his Strawberry & Arms using flavor-rich Virginia strawberries from Southern California mixed with creme fraiche, lemon balm, absinthe and Armagnac, served warm. But it's get better: the drink is then topped with a chilly froth of St. George Botanivore Gin, lemon and cane syrup, the whole thing going down silky, simultaneously cool and warm. Brilliant.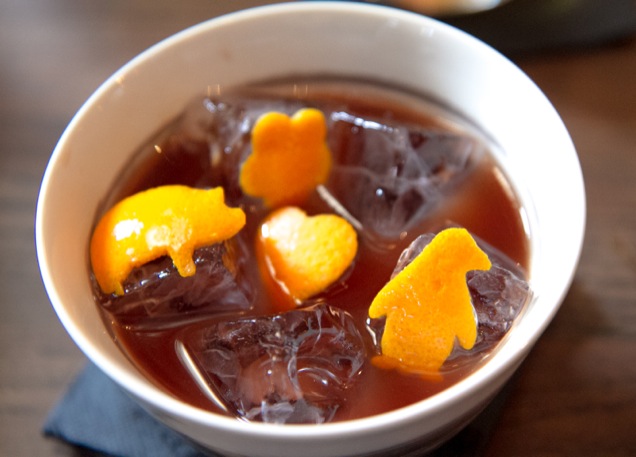 2. Wildhawk's Breakfast Negroni
With the bar helmed by the talented Karri Cormican, Jacques Bezuidenhout and Ken Luciano (of the Plumpjack Group and Forgery) just opened Wildhawk in April with a fantastic bartender lineup in an elegant, inviting space marked by dark green and zebra print. I have a few favorites on the initial menu, including savory Kummel Caraway Liqueur and apple-lush Calvados (French apple brandy) in Castaway ($12), served to vacation/Mojito-like effect in a tall glass on the rocks laden with grapefruit, honey and fresh mint.
But, rightly so, I think the bar hit will be the irresistible Breakfast Negroni ($12), a combo of Beefeater Gin, Cocoa Puffs-infused Gran Lusso vermouth and Campari, with a touch of chocolate salt bitters to further highlight that Cocoa Puffs-soaked-in-milk effect. Garnished with orange peels cut into little animals and served in a bowl, it's a childlike delight.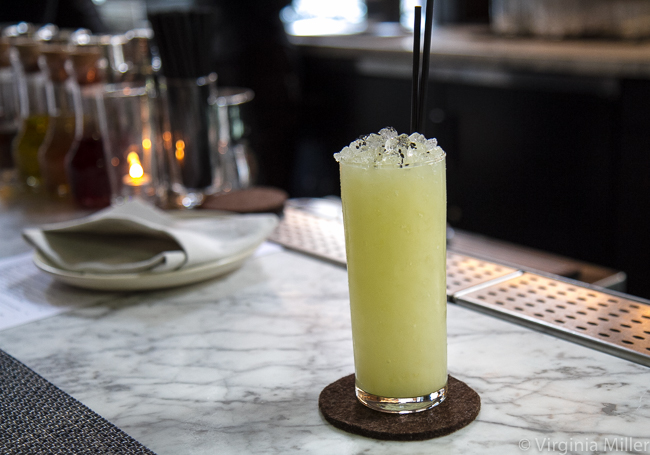 3. Mourad's Soy Sesame
Anthony Parks continues to make Michelin-starred Mourad a draw for cocktails and his new menu has more than one standout. I'm hard pressed to call out only one favorite cocktail ($14 each) but it's tough to resist Soy Sesame, a nutty-vegetal mix of gin, sesame seed tincture, lime, ginger, wasabi honey and a house edamame-ginger root-wasabi root puree balanced by lime peel, lime and salt. The whole thing is lively yet harmonious, shaken with cucumber for added green notes.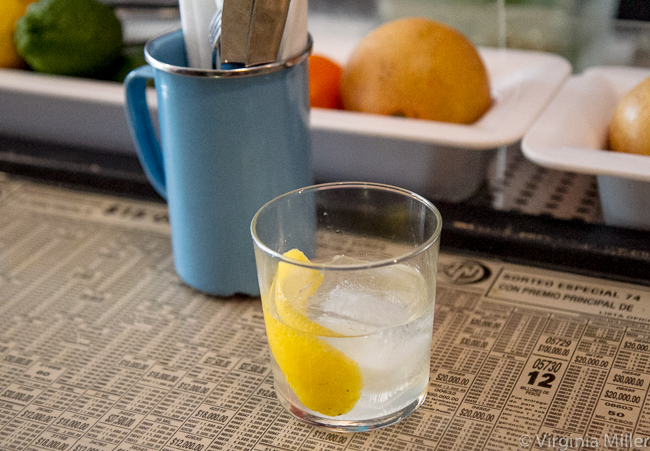 4. Lolo's The Perfect Stranger
After their inspired Mexican playing card menu and Mexican lottery menu, Lolo's David Gallardo and Leon Vasquez have created a new cocktail menu with the usual range and variety I have come to expect from them. But the most unusual — yet still delicious — cocktail has to be The Perfect Stranger, first taking Ford's Gin, Oloroso Sherry and LoFi Aperitifs' Dry Vermouth, Ford's Gin, adding a bright jalapeño brine, salt, sugar, lemon, and, wait for it… clarified goat milk-washed celery bitters. It doesn't taste so much like goat's milk but rather is a savory, vegetal, lightly creamy dream of a cocktail.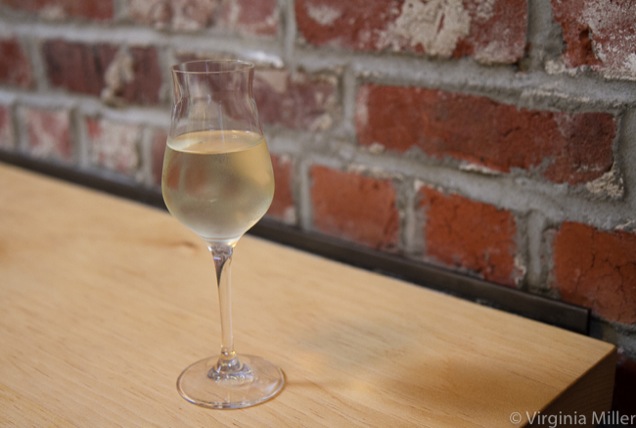 5. Liholiho Yacht Club's Castaway
So seemingly simple it would be easy to overlook, Castaway ($9) is a low proof queen on Liholiho Yacht Club's menu that shows off the nutty dryness of Hidalgo Manzanilla sherry with the herbaceousness of Green Chartreuse, given further nuance by salted falernum and served in an eau de vie flute. It's an unusual aperitif that stimulates the appetite with salt and nuttiness yet unfolds, standing just fine on its own, too.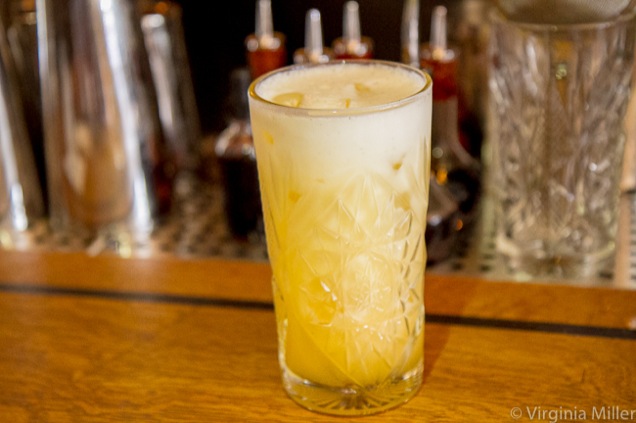 6. Horsefeather's Sun Country
Horsefeather is my ideal kind of new neighborhood bar given it's classy (American arts & crafts) retro design yet casual vibe with quality dishes and cocktails. My childhood returns to me — in boozy, adult form — with Sun Country ($12). Served tall in beautiful cut glass, it's like a grown-up Orange Julius. Such a thing has been attempted successfully in just a few cocktails I've had over the years, but here with lemon, vanilla, orange juice balanced by Chardonnay, Mandarine Napoleon orange liqueur and egg white, it's a the smoky whisper of mezcal that takes it to another level.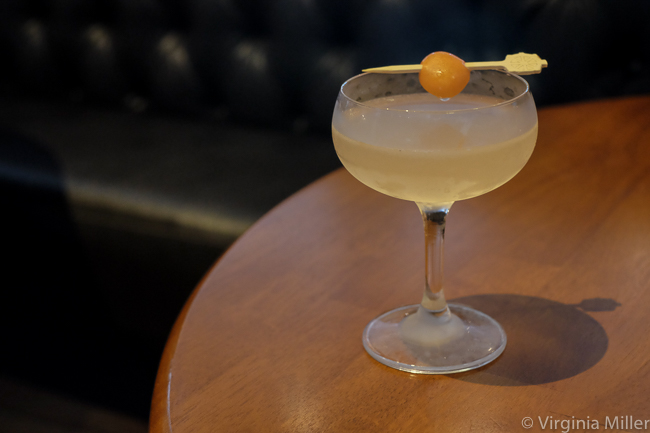 7. Bon Marche's First Joy of the Day
Bon Marche and Eric Quilty's cocktails remain an idyllic France-by-way-of-SF escape, especially wonderful mid-day or for a decadent lunch. One of Quilty's newer additions to the menu, First Joy of the Day ($12), is just that: a joy of Ford's Gin, house vin d'orange (A Provençal rosé-based aperitif, traditionally made with bitter Seville oranges), garam masala spices, a touch of cacao and lemon. Herbal gin botanicals, gentle bitter and spice shine, balanced by citrus acidity, with no ingredient overshadowing another.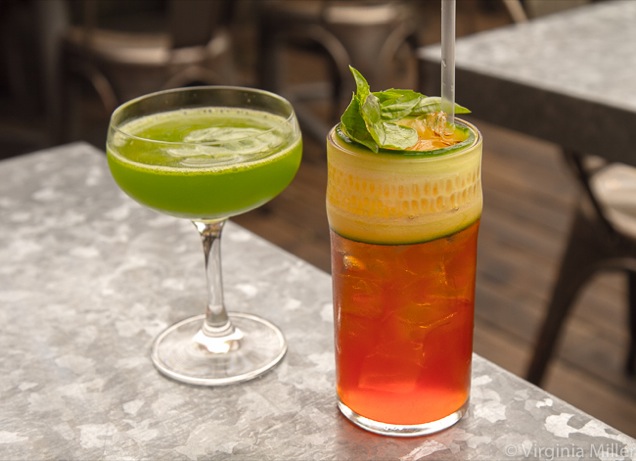 8. Starbelly's Highgarden
Sure, Starbelly doesn't have a hard liquor license but you know I'm the first to rejoice in well made cocktails with a low proof base. It's all about the quality. With a just-added weekday lunch/brunch, smartly offering wifi to invite lingering in that covered back patio, Starbelly is doing right by their low proof cocktail menu. First, a classic Pimm's Cup ($9) goes down easy with a base of their house-made Pimm's, garden-fresh with cucumber and basil. Then there's the vivid green Highgarden ($9), showing off Sutton Cellars complex brown label vermouth, contrasted by Dolin Dry vermouth, lemon and basil for yet another garden-fresh beauty that leaves you not missing high proof spirits.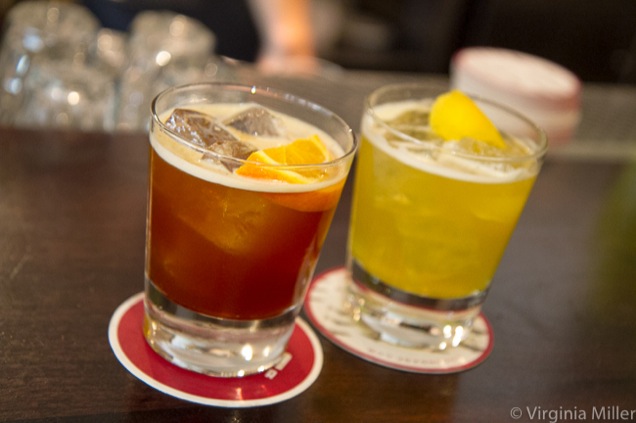 9. Locanda's Cio Ciaro Spritz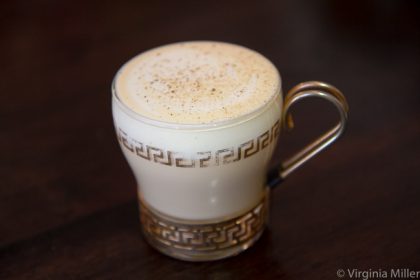 Locanda's just-launched weekend brunch transports to my beloved Roma with elegant spritz and amari cocktails alongside Italian-inflected nocino walnut sticky buns ($5) or ideally light and fluffy (but not Italian) Eli's latke-style hashbrowns ($6).
It's hard to resist the Cio Ciaro Spritz ($11), a robust house amaro blend including Cio Ciaro, complex yet refreshing, bitter and lovely balanced by lemon and Prosecco. But one must save room for warm drinking caramel ($6), dry, lush and caramel-ly, even better served corretto-style ($11) with your choice of booze.
10. Laszlo's Grey Gardens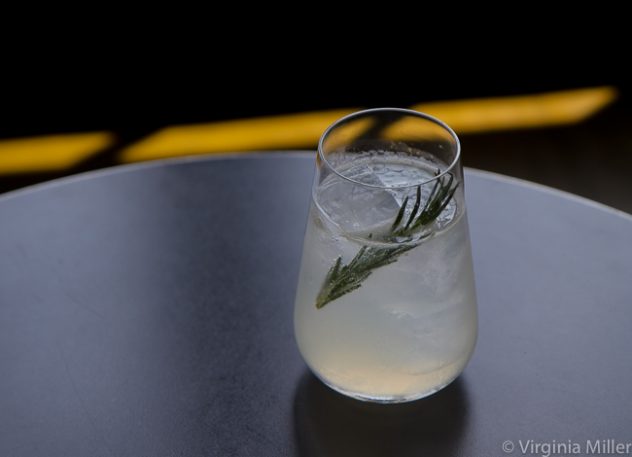 Revamped and transformed, Laszlo still feels like the longtime Mission neighborhood bar it has long been, but now sunnier and with inviting booths/alcoves upstairs for cozying up with friends or a sweetheart, gazing down on the bar below. Bar manager Nicky Beyries (also running the more elevated bar at neighboring Foreign Cinema) has crafted a short-but-sweet cocktail menu of approachable drinks.
I'm drawn to Grey Gardens ($12), a seemingly simple drink made all the better by the quality ingredients: Square One Botanical Vodka makes the base, already a gin-esque vodka with organic botanicals, mingling with house rosemary syrup steeped in tea for full flavor, balanced by lemon and seltzer. It's, as they say at bars often, utterly crushable (i.e. goes down fast and easy — yet still with elegance).
Save
Save