From mid-January to mid-February, here are the 8 standout cocktails and new menus I've been tasting around the Bay Area.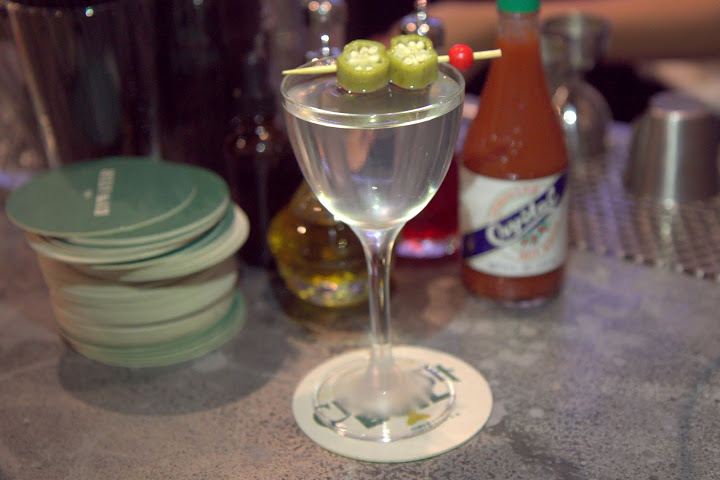 1 & 2. Bywater's Frappe & Bywater Gibson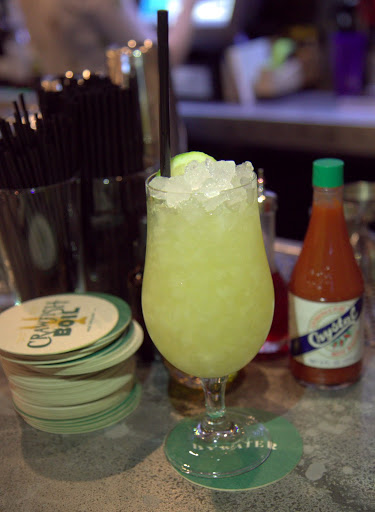 The fact that this is a casual, New Orleans-centric restaurant from 3 Michelin-starred Manresa chef/owner David Kinch and Partner Andrew Burnham (just opened January 12) makes The Bywater a major Bay Area opening in the laid back-chic Silicon Valley town of Los Gatos.
But there are a number of draws to the festive restaurant that is drawing daily lines and waits (with no reservations, a just-launched lunch on 2/6 offers more dining times), not the least of which is Chad Arnholt and Claire Sprouse's (Tin Roof Drinking Community) vibrant drink program that includes clarified Ramos Gin Fizzes and nitro Pimm's Cups.
The Drinks: I sure love the Bywater Gibson ($13), a twist on a classic Gibson where instead of an onion it's an ode to the South with a pickled okra garnish adding savory goodness to gin, Dolin dry vermouth and subtle-but-present touch of fino sherry.
But my favorite cocktail may just be the best Frappé ($14) I've ever had. Absinthe frappés have long been one of the cocktails I order first (after an Absinthe Suissesse) whenever I get to New Orleans because they are so rarely found outside that fair city. But typically Absinthe frappés are "junk food"-esque drinks of bright neon green over crushed ice. Not here. A soft, lime green marks Legendre Herbsaint, house apple syrup, lime and lovely Lo-Fi Dry Vermouth, in a balanced, tart frappé. I'm craving one right now. If only Bywater were down the street.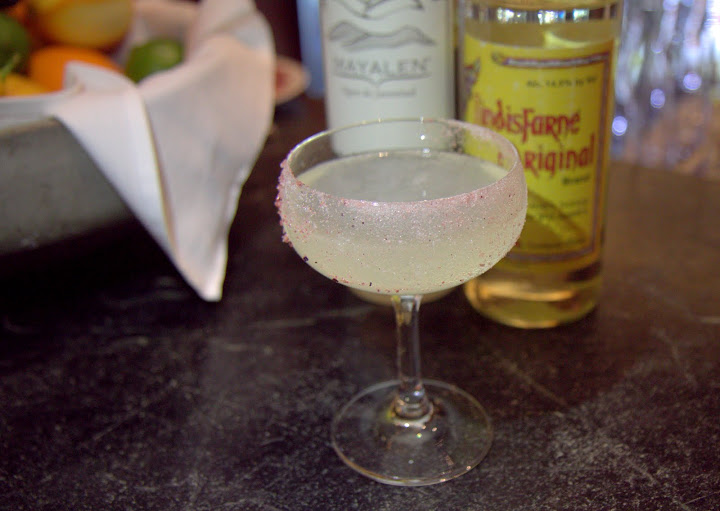 3 & 4. Foreign Cinema's Eurydice & Through the Mirror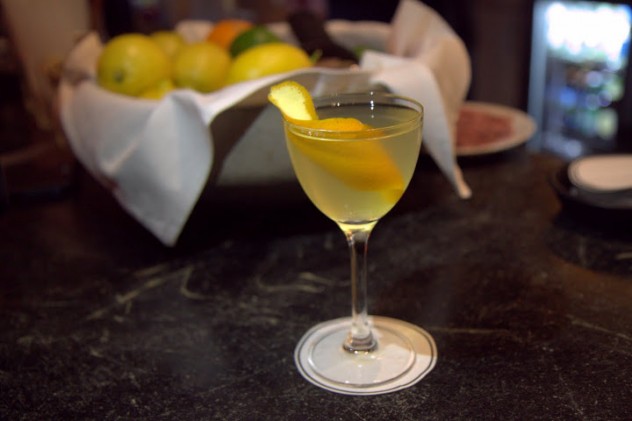 Since Kevin Dowell stepped up the bar program in 2014 at the long fantastic restaurant Foreign Cinema, I've not found drinks to be as notable since he left. But that changed when new bar manager Nicky Beyries took over at the end of 2015. Bartending at Lazy Bear prior to this translates into Beyries' sophisticated Foreign Cinema cocktails pulling from culinary influences (also, she grew up on a farm in Salinas with roots in canning and winemaking). She simultaneously runs neighboring bar and industry favorite, Laszlo, which is getting a remodel early this year and new cocktails from Beyries.
The Drinks: There are a number of standouts on her first menu, including Eurydice ($14), combining the floral-smoky notes of Mayalen Wild Cupreata Mezcal with fresh lemon, Lindisfarne Original English Mead from an island off the coast of England, rosewater and a rim of dehydrated rose petal sugar she makes in house. It's floral and subtly sweet, balanced by the mezcal's subtle earthiness. Through the Mirror ($13) goes another direction, clean and bright and an ideal aperitif, mixing aromatized wines (currently Cocchi Americano and Dolin Dry Vermouth) with a house tangerine-Champagne shrub (which changes seasonally thus changing the vermouths used). It's a straightforward-yet-complex drink given nuance from a mezcal rinse and a bright orange twist.
5. The Perennial's Salted Lime Collins
Opening January 20, the long-awaited The Perennial has been worth the wait, if my first week visit is any indication. It's forward-thinking, unparalleled eco-conscious format focuses on everything from the bar program to aquaponics, garnering national and local press well before it opened. The food is draw enough (more on that here) but with bar great Jennifer Colliau's — of Small Hand Foods & The Interval — cocktails ($12 each), there is some fun to be had trying the equally environmental bar program, much of it refreshing and on the rocks in sections broken down as "Lowballs", "Highballs", "Fun" and "Complicated".
The Drink: The initial standout for me falls under "Fun", a Salted Lime Collins combining Ford's Gin, preserved lime, black pepper and soda water. It delivers just what it promises: refreshing, salty, tart and balanced with a savory whisper from the pepper.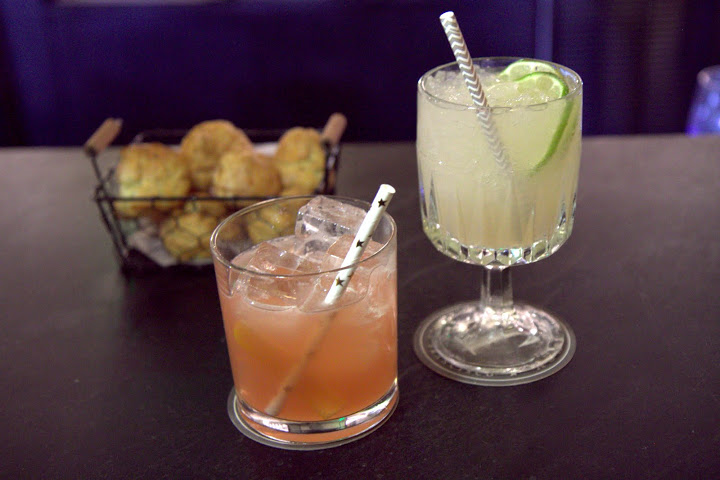 6. The Treasury's Pajarito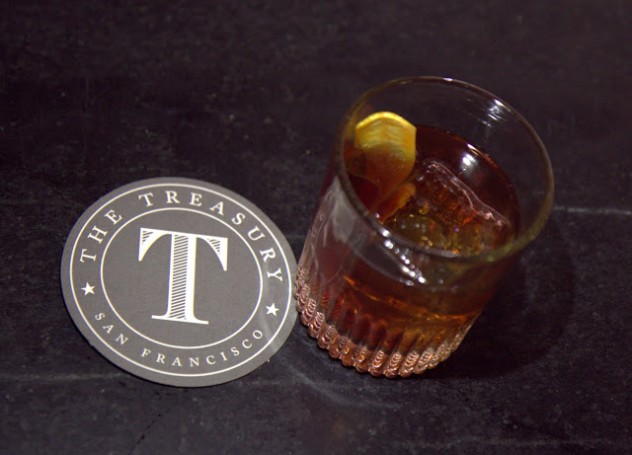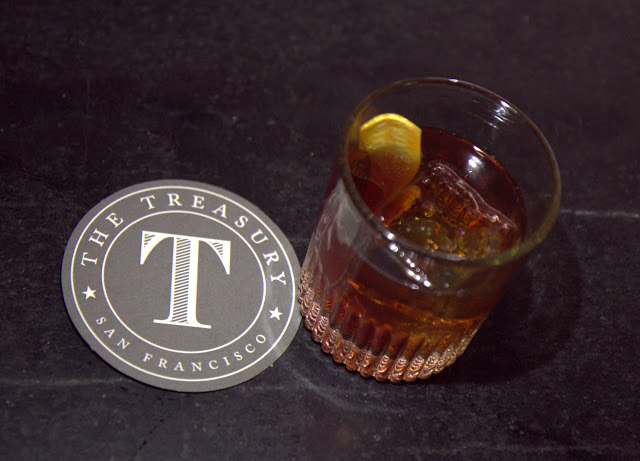 Open February 3, The Treasury is already overrun with after-work FiDi crowds but thankfully hours are 3pm-12am, Monday-Saturday, so there are off times for those who'd like a seat and the ability to have an audible conversation.
The dramatic space is small but lofty in a historic 1915 Beaux Arts building marked by marble tables, mahogany furniture and stained glass globes. The bar unites industry vets, with some pioneering the SF cocktail renaissance even 15 years ago: owners/restaurateurs Arnold Eric Wong (Bacar, EOS, E&O) and Phil West (Range, Third Rail) and bar director/partner Carlos Yturria (A-16, Range, Lure + Till, Absinthe), working with bartenders I'm delighted to see behind the bar again, like Reza Esmaili and Tin Roof Drinking Community's Claire Sprouse (also running the bar at The Bywater). Quality bar bites include warm parmesan gougeres ($5), an elevated chilled white Gulf shrimp cocktail in house Bloody Mary cocktail sauce ($15) and irresistible Treasury Pigs in a Blanket ($12).
The Drink: Yturria's cocktail menu walks the fine line of approachable but refined, finely expressed in Bamboozled ($14), where essentially two ingredients — Pommeau de Normandie and amontillado sherry, accented by bitters — showcase two spirits geeks' favorites: nutty sherry and pommeau, which is French apple brandy (Calvados) with tannin-rich apple juice for added brightness and freshness. The drink is simultaneously simple and skillful. But I find the Pajarito ($13) hard to resist: Por Siempre Sotol (sotol being a Mexican agave spirit), fresh grapefruit and lime and a splash of Pompelmo Pellegrino, the zippy Pellegrino grapefruit soda. It tastes like spring and summer combined, an elegant meeting of California and Mexico.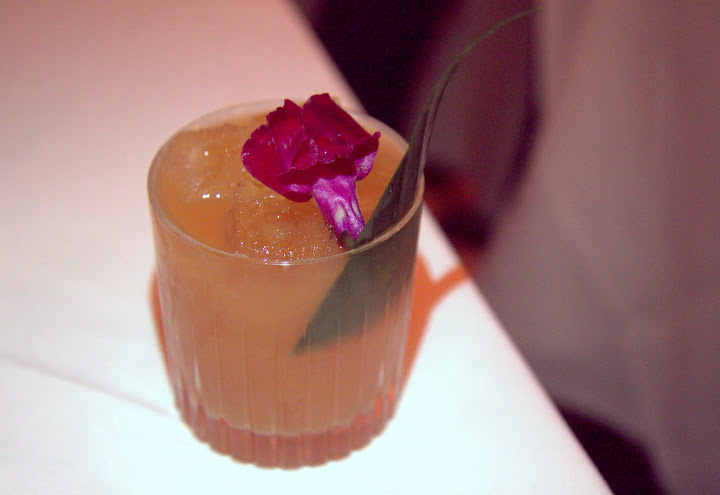 7. Leo's Oyster Bar's Island Girl

With a 1930's-40's romance, from pink and green foliage wallpaper to vintage table and glassware, Leo's Oyster Bar opened January 28th in FiDi, recalling elements of NY's ZZ Clam Bar or The Happiest Hour's ode to the Beverly Hills Hotel. Intimate and noisy though it is, the romance of the space screams "date night", while the servers do their best to ease cramped quarters. Though portions are small and prices add up quickly, there are some exquisite tastes on the inspired seafood menu (more on that next issue).

The Drink: There are treats like a Grasshopper ($12) highlighting Tempus Fugit's incomparable creme de menthe and cacao or Leo's Mai Tai ($14) in a seductive, classic Tiki mug. But after two visits and trying all house cocktails, Island Girl ($14) is my first choice for its soothing, vacation-like mix of rum, Giffard Banana Liqueur and fresh banana puree with a house spice syrup marked by clove and cinnamon.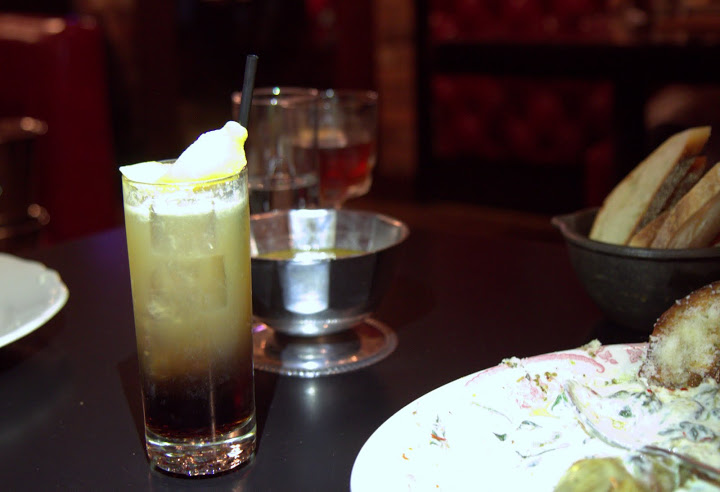 8. Capo's Fool's Gold
Capo's always warms my heart, from friendly staff and retro mafioso feel to oozingly-good deep dish pizza. Over new menu items, like sausage, mushroom, mozzarella and marsala wine stuffing ($12), a Fool's Gold cocktail ($12), served highball style, goes down all too easy. The mix of Templeton rye whiskey, Green Chartreuse, artisanal root beer, fresh lemon and a touch of absinthe looks tastes like a high end root beer with complex herbal layers. It happily accompanies and cuts through the richness of the hearty Italian-American food.