This article was first published here at Table8 where I am national editor.
The notable restaurant and bar openings of December were Flores, Sasaki, Duchess Oakland in Oakland, Single Thread in Napa, Finn Town, Hinata, Dip, Haight Ashbury Slice House by Tony Gemignani and Lucia's Pizzeria in Berkeley. While I've been to all but two (I am about to visit them: Duchess and Sasaki) and there are strengths at each, here are my top three newcomers… and why they stand out.
SINGLE THREAD, Healdsburg (Sonoma County)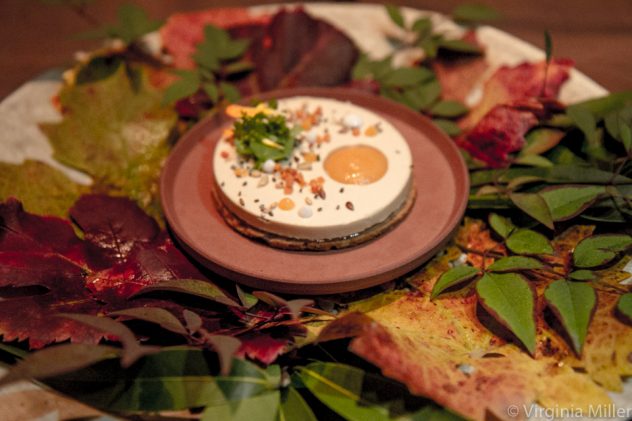 Single Thread was easily one of (if not the) most exciting openings of 2016. It was only the fact that it opened in December that kept it out of my top 12 openings of the year — but it's definitely in the running for next year.
WHO: Chef Kyle Connaughton and wife and farmer Katina Connaughton have opened a Michelin-level destination restaurant in a modern, soothing five room inn, calling on the Japanese ryokan tradition of inns offering impeccable dining in-house. But this is no mat on the floor kind of ryokan, rather lofty-chic rooms equipped with state-of-the-art tea and coffee makers, gazing out over the rooftops of the small town of Healdsburg.

Kyle has cooked for legends like French chef Michel Bras at his Hokkaido, Japan, restaurant and helmed chef Heston Blumenthal's legendary Fat Duck in Bray, England. At Single Thread, he works with chef de cuisine Aaron Koseba and pastry chef Matthew Siciliano in an open kitchen, while Katina runs the restaurant's farm and culinary garden with resident forager Candice Koseba sourcing the best ingredients.

THE WHY: The restaurant is a Michelin-starred worthy experience (I am guessing they will garner some of those in the coming years) in keeping with some of my best meals around the globe, from Narisawa in Tokyo to Tim Raue in Berlin.

At $225 a person before drinks (an additional $155 for full drink pairings), it's a decadent, special occasion meal, to be sure. But already in its initial weeks, it feels world class, from seamless service to the artful array of bites already waiting for you on your table as you first sit down. Note exquisite plateware and donabe pots from Japan and the sleek, muted tones of the soothing dining room. Dishes and wine pairings (including non-alcoholic cocktails, California and old world wines) are ever changing but there are multiple standouts at what is sure to be one of the most notable restaurants in the region.
FLORES, SF
Taking over the legendary Betelnut space, Flores — from restaurateur Adriano Paganini of Back of the House (Beretta, Super Duper Burger, Delarosa, Starbelly, Lolinda) — opened at the end of November, keeping only Betelnut's classic ceiling fans and layout but otherwise transforming the space with Mexican tiles, murals and a spacious, airy feel.
THE WHY: I wanted to be skeptical. First, it's Cow Hollow and between this neighborhood's chichi few blocks on to and including the Marina, restaurants can be good but are not often amazing. Secondly, we have many "upscale Mexican" spots in this city turning out tequila and mezcal cocktails with regional Mexican dishes so it's not exactly filling a void. But upon first visit, other than a pacing issue of plates pouring out from the kitchen all at once (we had to ask them to slow it down), there was not a mediocre dish in the mix. Cocktails may not have been stellar but they were good and the space was already buzzing early on a rainy night.

EAT THIS: Chef-partner Alejandro Morgan (formerly of Lolinda) does right by sweet tamal de elote ($6), a traditional baked, sweet-moist corn bread (of sorts) dipped in crema, while he packs little tostadas de cangrejo ($14) with plenty of dungeness crab. Alongside huitlacoche (corn smut/fungus) quesadillas ($11), there's a lovely chile relleno ahogado ($13), a poblano chile stuffed with spinach, mushroom and cheese in a vibrant tomato-guajillo broth.

I asked about the ingredients in the mole negro poblano ($19), chicken breast and thigh in a cocoa guajillo sauce. As a mole-obsessed, Oaxaca fanatic, I know the best mole negros I've had in Mexico typically have 40 or more ingredients, whereas the better ones I've had in the states (and they are tough to find) are typically 20-25 ingredients: still complex but not to the level I've had in the mountains of of Oaxaca cooked for days by mezcal distillers and their families. This mole is not that level but I am happy to say, it's a damn good mole negro.

DRINK THIS: As mentioned, the cocktails ($11-13) are solid, even delightful at times, if not quite on par with the standout dishes. The Ghost Ride and Tostiloco cocktails (the latter with a crushed corn chips rim!) were average but it's the tropical sweetness of Yucatan Nightjar ($11), a balanced mix of rum, Mexican brandy, Campari, pineapple and lime, as well as the house signature De Flores ($11 or $40 for a pitcher), a combo of mezcal, dry curacao, lime, orange and agave, that stood out.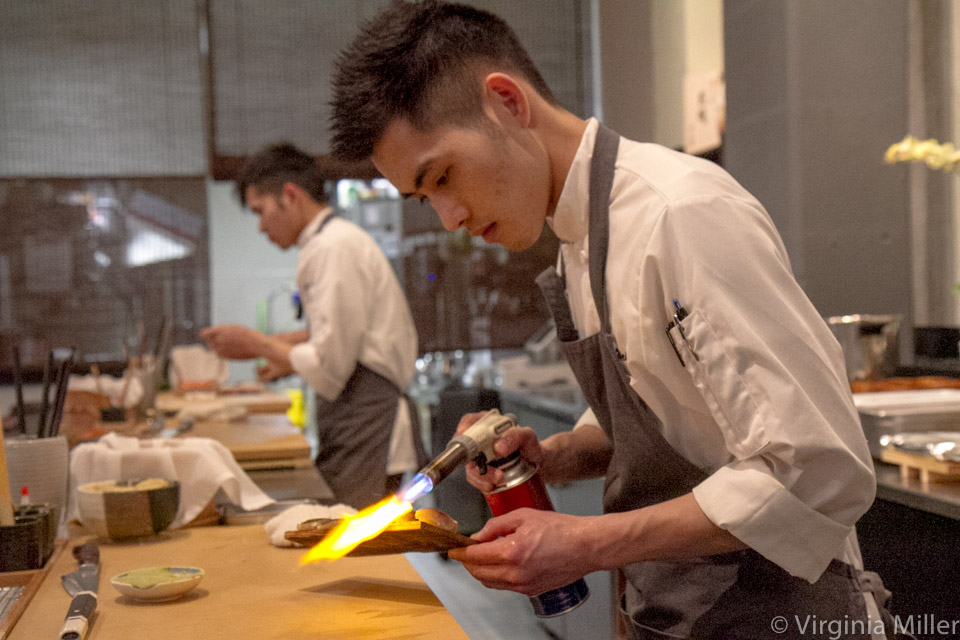 HINATA, SF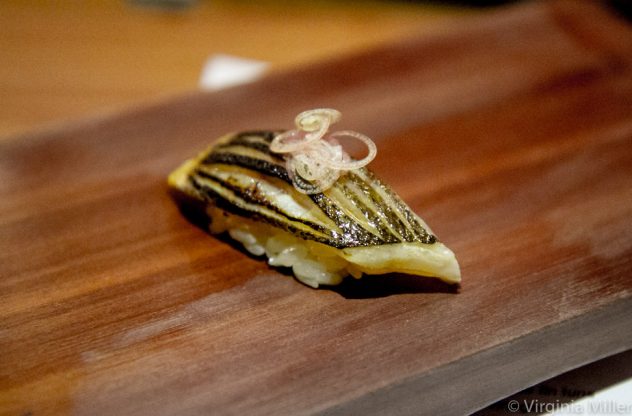 Opening December 7 as yet another in the continued hardcore edomae, nigiri-centric sushi bars proliferating around SF in recent years, Hinata is the more affordable of the ongoing flush of omakase offerings at $78 per person, though there are supplements (and a decadent supplemental menu featuring the likes of A5 Wagyu beef and sea urchin/uni) if you are still hungry.
THE WHY: In a lofty, soothing-yet-hip space on busy Van Ness Ave., young sushi chefs Gavin Leung (formerly at Zushi Puzzle and chef Jiro Lin of Hamano's Saison amazing sushi pop-up) and Weida Chen (formerly at Sushi Ran and Ijji, the latter one of my top openings of 2016) offer a warm smile and pristine sushi at the 12-seat bar.

EAT THIS: While there are a la carte offerings at a few tables (omakase only at the bar), the daily changing menu pulls roughly 90% of its fish from the great Tsukiji Fish Market in Japan, the rest sourced locally. During my recent visit, we started with a snow crab leg salad, moving on to three delicate bites, including delicately seared monkfish, then 12 nigiri pieces, followed by a soup and dessert (I relish the simplicity of bright yuzu sherbet or lush black sesame ice cream). Nigiri is pure and clean, whether umi masu (ocean trout) or  kanpachi (amberjack) — and a steal for fish from Tsukiji.

DRINK THIS: There are a few Japanese beers, wines and a solid selection of sakés, the latter served in wine glasses and ideally paired with raw fish.