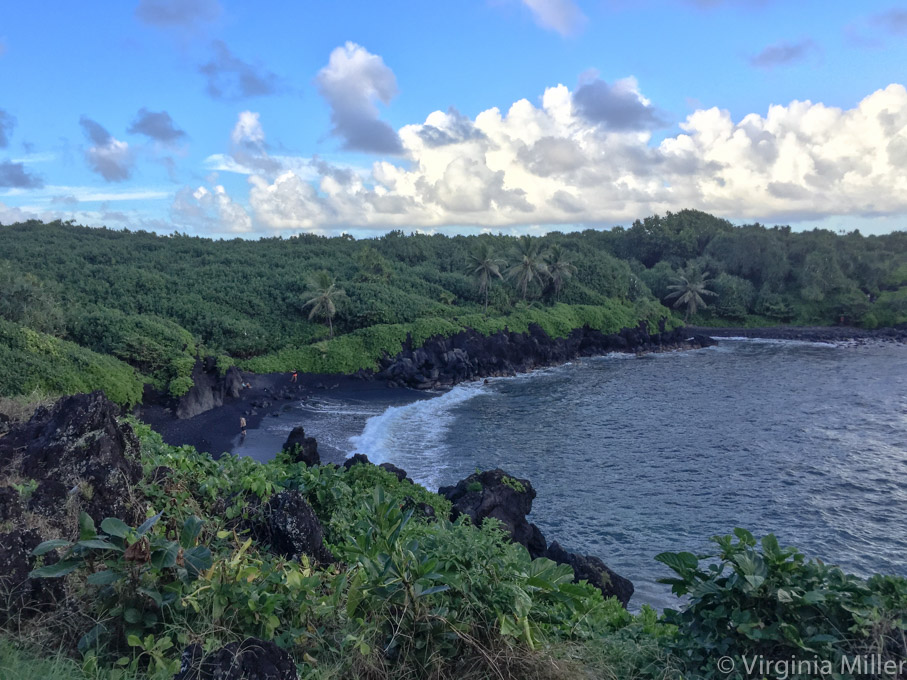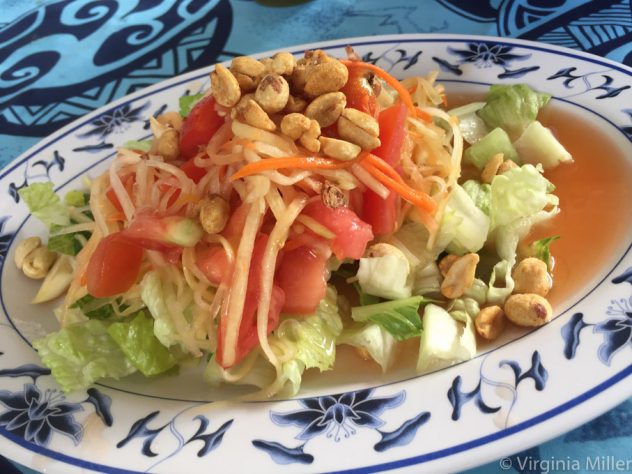 Locals say the remote eastern side of Maui is the way all of Hawaii was 50 years ago. Accessible only by the occasionally terrifying Road to Hana, we drove the entire harrowing road (both north and south), despite being washed out by intense rains in multiple parts — like Hilo on the Big Island, this is the rainy, lush side of Maui. Locals clearly love the inaccessibility, being cut off from the rest of the world, leading a simple life of cooking at home (preferably fish they caught themselves from the shores) with family and friends.
A local chef tells me, if the rains get intense, they do without lettuce, let's say — until the road opens back up and they can get greens (which don't grow as well in the constant rain) from Kula in Maui's farm-rich Upcountry. But there aren't really restaurants to speak of, other than the two at Travaasa Hana — the rest of Hana is food trucks, fruit and banana stands (the latter of which the Road to Hana is peppered with).
More on the life-giving setting and restorative nature of Travaasa — with the town's only restaurants — here.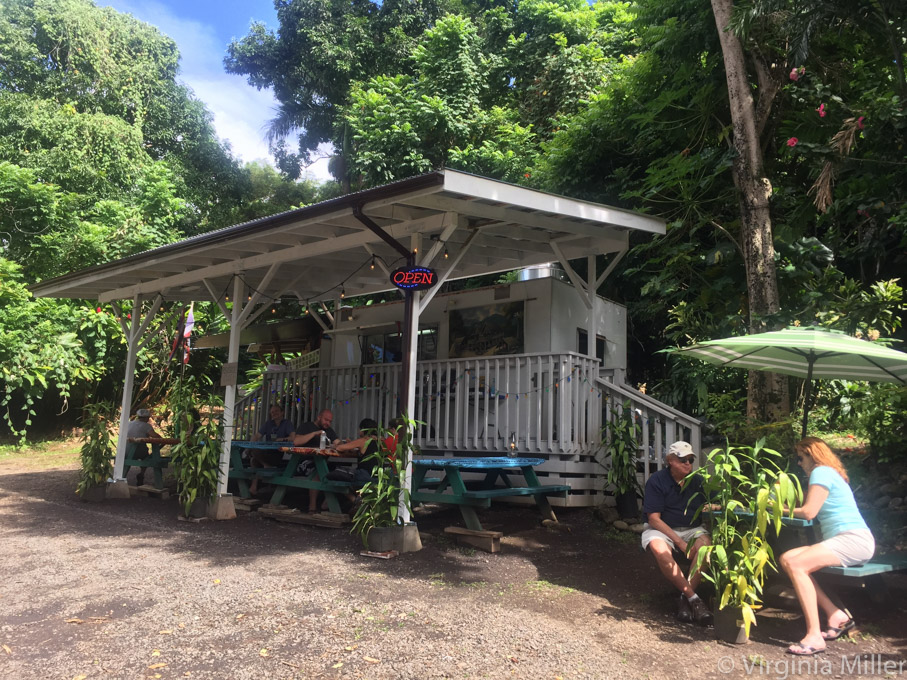 Best Food Truck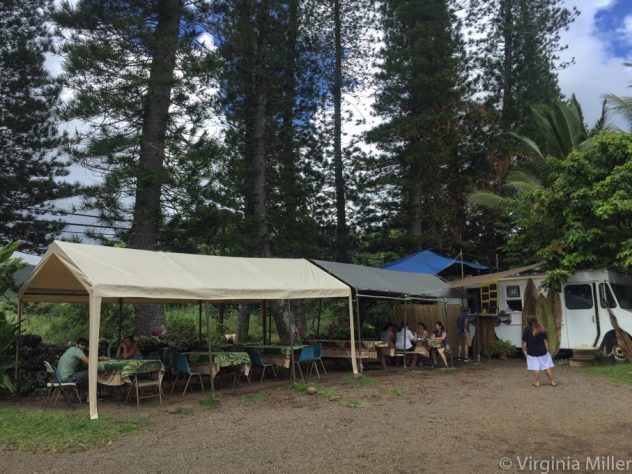 Besides Travaasa's two restaurants (more on those here), there are a range of food trucks in Hana offering the majority of the "dining" options on this entire side of the island. Food truck hours are sporadic, inconvenient (often closing right before dinner time) and not always as listed. You can walk or drive to one only to find it nowhere in sight or completely shut up.
But this is a small, sleepy town and hopefully there is another just down the way. But take it from me: planning ahead for your meals is a must (always) — and plan early for dinner even if you pick it up mid-afternoon and bring it back to your room.
There are a range of Hawaiian BBQ trucks (Huli Huli Chicken), burgers (Hana Burger Food Truck) and solid tacos (Braddah Hutts BBQ, which also does BBQ). There are also two popular Thai trucks, including Ae's Thai Kitchen, which was closed up every time I went by despite listed hours online.
A couple locals told me Thai Food by Pranee was their favorite and I must say it took me back to my two months in Thailand over 15 years ago. Hot and sticky sitting on picnic tables next to a permanent "truck" under an awning, I felt transported to Asia. The food is, unfortunately, pretty Americanized at times but "exotic" compared to other local options with bright, spicy flavors that fit the region. Local fish curry specials (like seared ono Panang curry) feel most appropriate to place (Hana). And a Thai iced tea in that humidity tastes like salvation.
Sadly, one of the better food trucks, Other Islands Caribbean (formerly Surfing Burro), seems closed since my visit a few months ago as I can't find any info (whether social media or active Yelp/Facebook/Trip Advisor pages) for it online anymore. While far from perfect, this bright orange truck offered Jamaican-influenced (jerk) dishes in meat and vegetarian options, grilled jackfruit (I've had better versions of this fruit that tastes like barbecued meat but it still a fun option) and rum shrimp.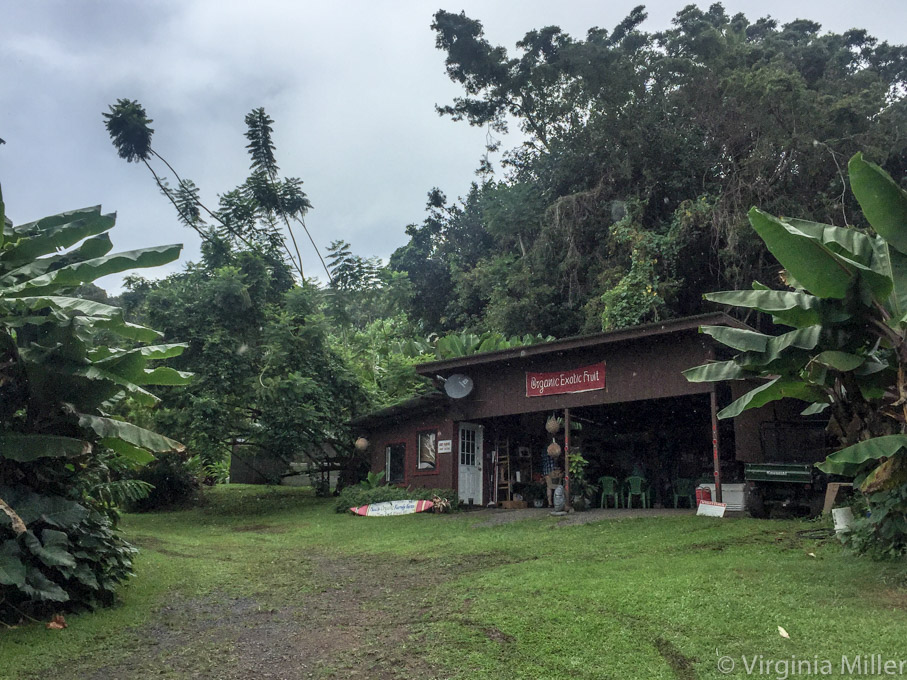 Chocolate Plantation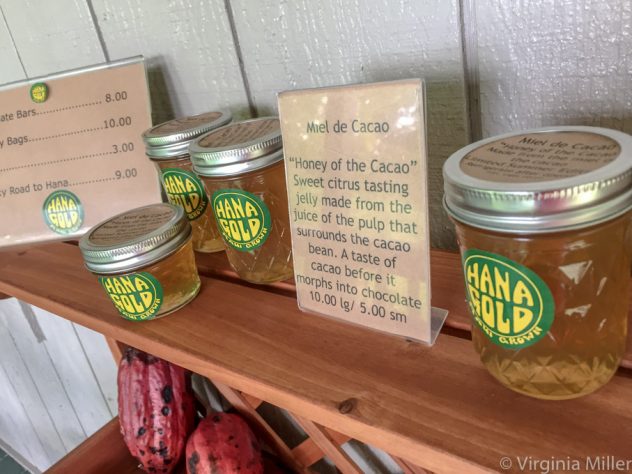 Hana Gold is a Hana gem and one of my favorite Hana destinations (late last year, Travaasa was arranging tours of just a few people at a time here as part of their culinary offerings).
Family run (Francine and Robert Frost founded it in 1978, run with their son, Aldon, and his wife, Alyssa), the Frosts walk you through a corner of the 10 acre plantation dotted with over 1000 cacao trees (of the criollo, forastero and trinitario varieties). Their production process takes place in a few tiny sheds. You end the tour tasting their chocolates and cacao jelly — while you try not to be devoured by bugs (bring bug spray!)
As Maui's only "branch-to-bar" chocolate producer, the simple packaging and almost cheesy, Summer of Love-esque logo, belie the lush, refined, blessedly 70% dark chocolate within. Aldon works tirelessly on texture, getting it as silky as possible without adding more milk — and you can taste it. The earthy cacao nib bars and spicy ginger bars especially stand out (you can order them here).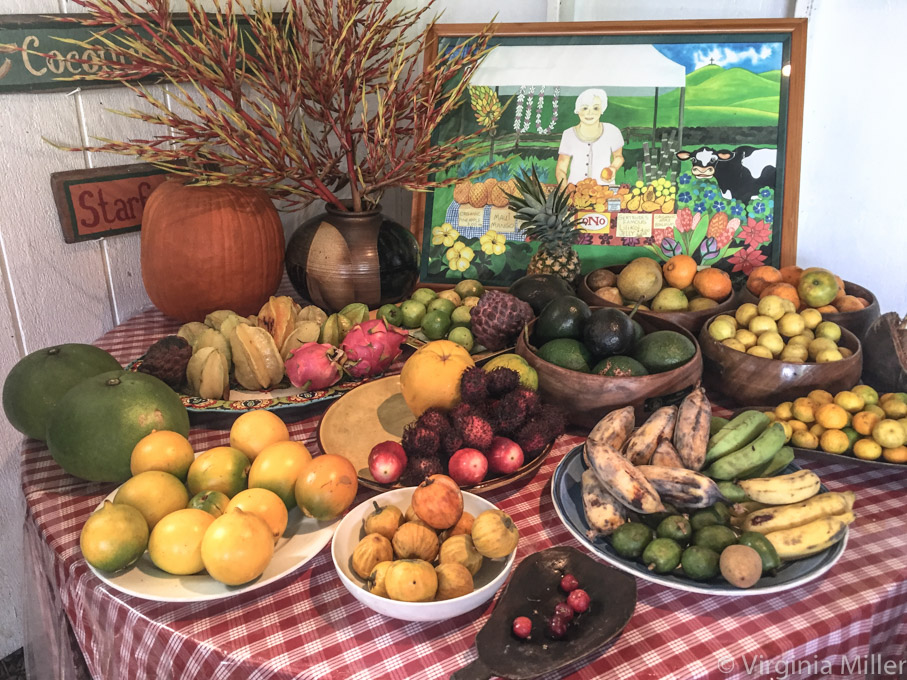 Fruits You've Never Heard Of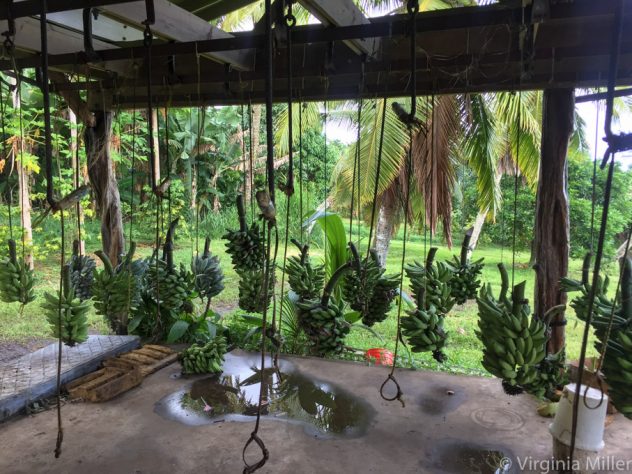 There are fruit stands along the Road to Hana and in the town of Hana, but if you want an unforgettable experience, I'd book a tour ($45, by reservation on Tuesdays only) at Ono Organic Farms.
The sweet, friendly staff certainly give off the hippie, granola vibe and the "tour" is a low key stroll through the jungle-like trees and a laid back tasting of fruits of the day.
But Ono, up a dirt road from the coast and a few miles out of Hana, feels like being lost in a tropical jungle in South America or Asia, right down to the intense number of bugs (again, bring bug spray!)
Here, not only can walk among the trees and pick produce off to taste, but the staff taste you through whatever is ripe and in fine form that day, including fruits you've never heard of.
I was smitten with creamy "ice cream bananas," appreciated the sour, jicama-like crisp of bilimbi and the tart acerola cherry, loved the lemon meringue pie taste of rollinia, the caramel custard aspects of abiu, and the chalky, yolk-like look of fascinating eggfruit.