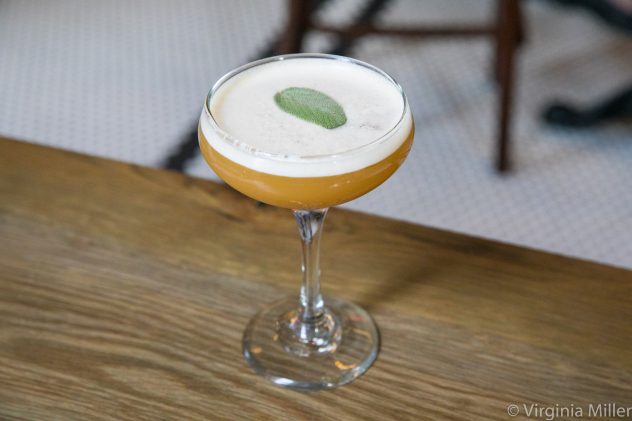 It is Scotch month at Liquor.com (a favorite subject of mine) and here are 11 of my top Scotch cocktails around the US now (click on each for the featured cocktail and bar/restaurant):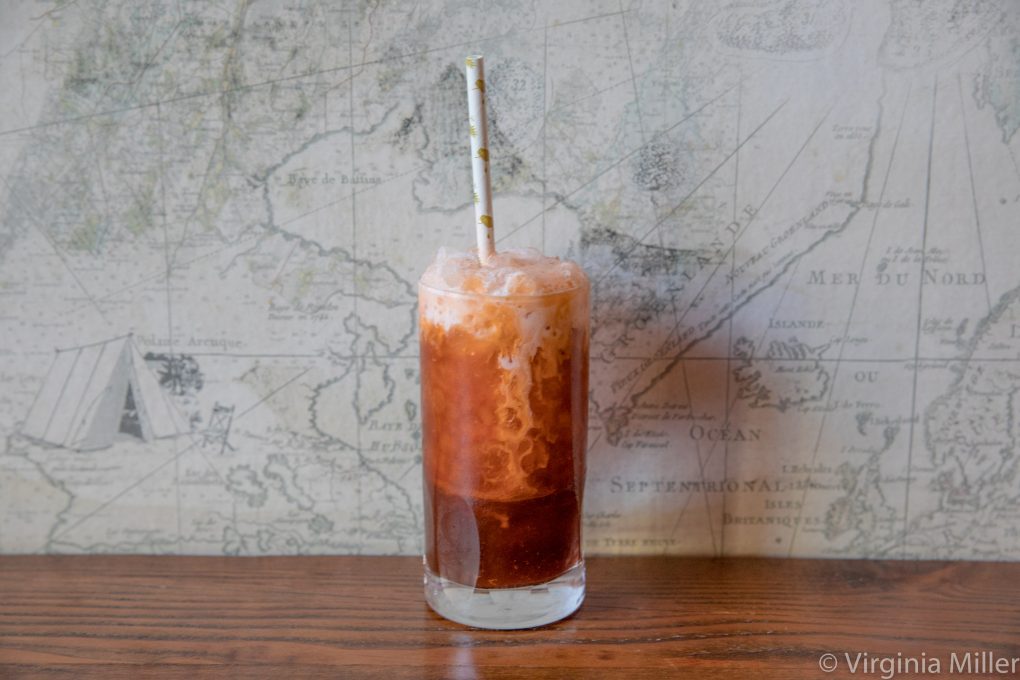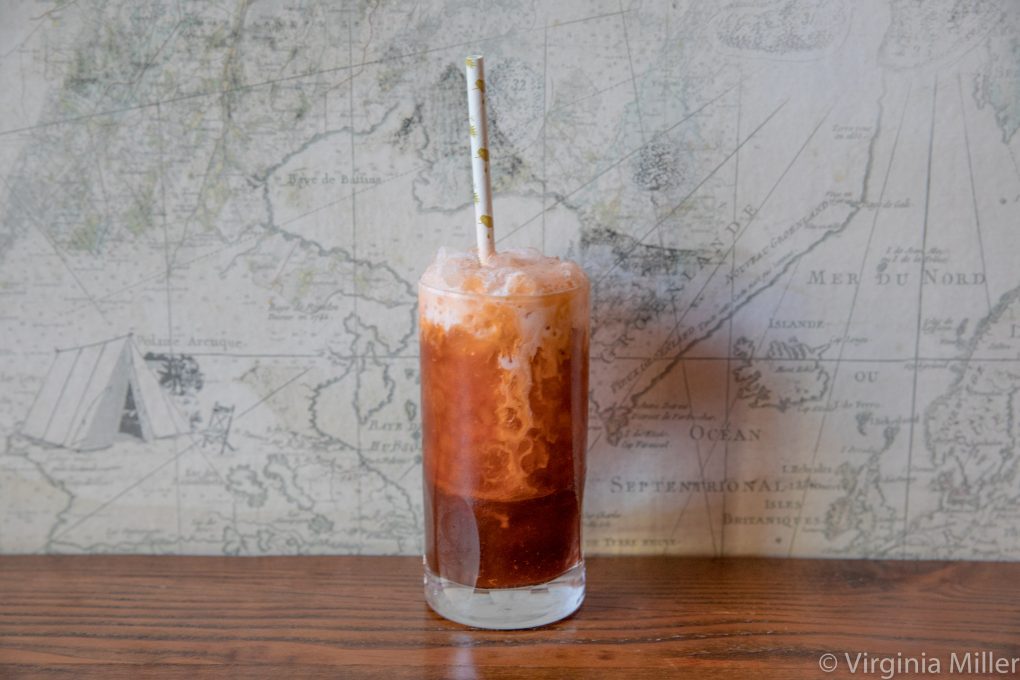 Scotch is a serious drink: no question about it. But it's also versatile and can be, dare we say it… playful? Bartenders nationwide are making the case for Scotch cocktail possibilities, whether going classic and spirituous (in other words: boozy) or highlighting it with strawberry, tea, even yogurt. From Kansas City to Charleston, we visited top bars and restaurants to share 11 Scotch whisky cocktails worth drinking now.
Can't make it to any of these bars? Try making the From Jura to Java at home.
Tuk Tuk Tea (PCH — Pacific Cocktail Haven, San Francisco, CA)
As easy as Kevin Diedrich's drinks at P.C.H. (Pacific Cocktail Haven) go down, one wouldn't expect that Scotch often plays center stage. P.C.H. actually offers multiple standout Scotch cocktails, including the secret menu Rump Shaker (named after the hip hop song), a peanut butter and apple riff with Glen Grant Scotch, green apple juice, honey black sesame syrup, PX sherry. On menu, Tuk Tuk Tea is a Thai Iced Tea-lover's dream. Dewars 12 year Scotch — with a touch of H by Hine Cognac — form the base, smokily enhanced by a ¼ ounce of Laphroaig Scotch. A house blend of two black teas enhances the drink's robust body, softened by honey and ribbons of cream streaming through the glass. It's one creamy, boozy beauty.

From Jura to Java (The Monarch Cocktail Bar & Lounge, Kansas City, MO)
Just open this August in Kansas City, MO, The Monarch Cocktail Bar & Lounge steps it up for KC with a chic, refined lounge, terrace, reservations-only parlor and dress code, complete with a stirred cocktails bar cart and in-depth menu that journeys across America. It's a bar that feels plucked straight out of London — but with a Midwest welcome. Bar director Brock Schulte's inspired cocktails like West Coast Migration (St. George Green Chile Vodka, Sombra Mezcal, Riesling, lime, passion fruit, honey, Dogfish Head SeaQuench Ale). Pull up to the white Italian marble bar for a From Jura to Java cocktail, showcasing Jura Superstition Scotch with Foursquare 2004 Single Blended Rum, Batavia Arrack, Lazzaroni Amaro and Bitter Truth Chocolate Bitters. The spirituous drink is rich and smoky yet delicate and sophisticated, with notes coffee, chocolate, wood and subtle funk, garnished with a black garlic financier. 
From Jura to Java
.5 oz. Isle of Jura Superstition Single Malt Scotch
1 oz. Foursquare 2004 Single Blended Rum
1 oz. Foursquare 2004 Single Blended Rum
.75 oz. Batavia Arrack
.75 oz. Lazzaroni Amaro
2 dashes Bitter Truth Chocolate Bitters
Combine all ingredients into a mixing glass, add ice and stir until properly diluted. Strain over a single large ice cube. Express lemon oil over the top and discard the lemon peel. Garnish with a on a curved pick.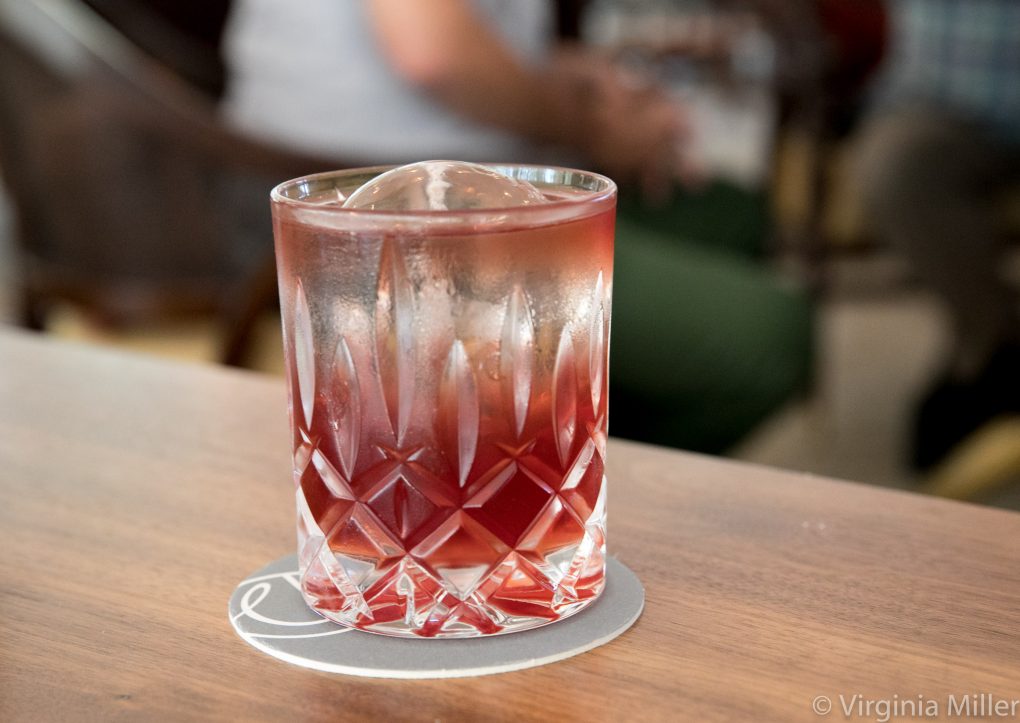 Ichor & Glass (The Dewberry, Charleston, SC)
The retro-cool elegance of The Dewberry hotel in a huge, restored 1965 building is not only special for Charleston but a destination hotel for mid-century lovers everywhere. It is fitting that the hotel bars (The Living Room lobby bar, Henrietta's restaurant bar and soon-to-open top floor Citrus Club with stellar rooftop views) are not only vintage-chic but serve expertly-crafted cocktails. Ryan Casey ensures refined but drinkable beauties across menus, with the Ichor & Glass reading somewhat straightforward, a mix of Compass Box Whisky and Orangerie Liqueur, sweet vermouth, Pierre Ferrand dry curacao and Cherry Heering. It takes skill to bring these spirits together seamlessly, without one ingredient overpowering another. Casey pulls it off — and makes it visually arresting, too, as the rosy hue of the drink unfolds over an ice sphere.
Miller's Crossing (Valkyrie, Tulsa, OK)
When in Tulsa, Valkyrie has been a destination-worthy cocktail bar for over five years, recently expanding to over 700 spirits from their relaxed yet cocktail geek-worthy bar. General manager Tyler Schilling and the bartending team collaborate on a range of drinks and offer craft beers as well. They do right by Scotch in the Miller's Crossing cocktail. The Scotch gains lush depth with Lustau Oloroso Sherry and demerara sugar, a touch of orange spice from Regan's Orange Bitters and gently smoky aromas from a Laphroaig Islay Scotch rinse. While it's for the booze lover, it remains drinkable and smooth.
The Devil You Know (Multnomah Whiskey Library, Portland, OR)
Since 2013, Multnomah Whiskey Library has drawn crowds for its massive whisk(e)y library — and pretty extensive agave spirits selection — in a lofty, upstairs space lined with bottles and leather couches. Helmed by bar manager Kyle Sanders, a neat pour from the endless collection is always the right move. But on the cocktail side, lead bartender Nic Smith's The Devil You Know is a staff favorite you can request. Ardbeg 10 year Scotch and Compass Box Peat Monster bring the peat/smoke, tempered by Rittenhouse Rye whiskey and generous doses of Scrappy's Firewater bitters, Peychaud's and Angostura bitters. It plays like a classic whisk(e)y cocktail and goes down bracing yet smooth.
Sinister Occasion (Cold Drinks at China Live, San Francisco, CA)
Sporting Blade Runner-esque tiles, velvet couches, massive windows overlooking the Transamerica Pyramid and Chinatown's bustling Broadway Street, Cold Drinks, hidden upstairs in the uber-cool, modern Chinese destination, China Live, soft opened in August, feeling like an escape to Shanghai or Hong Kong with San Francisco ingredients and style. The menu is a whisky journey through the range of Scotch's possibilities in cocktails. Sinister Occasion woos the non-Scotch drinker and aficionado alike with Speyburn 10 year Scotch, creamy-cool with yogurt, Giffard banana liqueur, Rinomato Aperitivo, honey and a kick of earthy spice from chocolate and habanero bitters.
Shoulder Monkey (The Darling Oyster Bar, Charleston, SC)
In a town rife with stellar oyster bars, The Darling is, well, the most darling: a retro-chic charmer of teal green banquettes and bar stools, black and white tiled flooring and sunny, massive windows. Set to King crab parfait and rounds of oysters, The Darling is as ideal for a bite and drinks as it is for a full meal. On the cocktail side, Shoulder Monkey is one of those whisky cocktails that would delight a non-Scotch drinker. The savory, fruit-forward notes of Monkey Shoulder Scotch are enhanced by a house grilled pineapple and sage syrup. The drink is sweet and nutty with orgeat, tart with lemon and topped with a frothy layer of egg white and a sage leaf.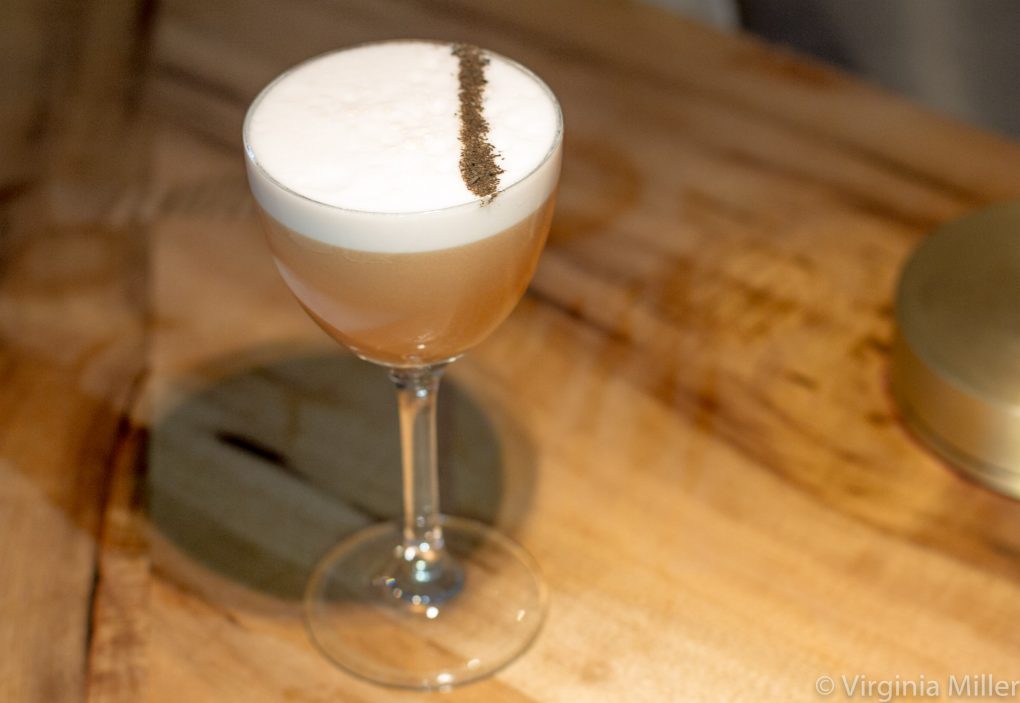 Lowland Plum Swizzle (Crimson & Rye, New York, NY)
On the ground floor of NY's Lipstick Building, Charlie Palmer's Crimson & Rye is a whisk(e)y-centric lounge helmed by lead bartender Max Malouf, a Charlie Palmer Group vet. The Lowland Plum Swizzle shows off Bank Note Blended Scotch Whisky with the tart herbaceousness of Averell Damson Gin Liqueur, the nutty umami notes of Lustau Amontillado Sherry, smoothed out with a blend of white and red vermouth. More nuttiness comes from black walnut bitters and crumbled walnuts, while the drink refreshes on the rocks, evoking fall with its Scotch-sherry-walnut layers. 
Vale, Guay (Bellota, San Francisco, CA)
A Spanish destination in the AirBnB headquarters building, Bellota is a haven for paella, pinxtos and Spanish sidra, vermut and sherry on draft. Unexpectedly, it's also home to one of the great Scotch cocktails on menus now, thanks to bar manager Collin Nicholas (also over the bar at sister restaurant Barcino) under Absinthe Group's director of bars Jonny Raglin. Vale, Guay (essentially "ok, cool" or "it's cool" in Spanish) softly showcases the elegant peaty notes of Loch Lomond Scotch with strawberry oolong syrup for more summery, smoky amplification, balanced by lemon, fino sherry, egg white and dusted with pulverized oolong powder.
The Huntsman (Baptiste & Bottle, Chicago, IL)
Overlooking the Chicago cityscape from the 20th floor of the Conrad Chicago Hotel, Baptiste & Bottle crafts spirituous drinks that arrive via cart and are stirred, shaken or presented with liquid nitrogen and high quality spirits. They go luxurious (at $28 a cocktail, including tableside presentation) with Glenfiddich 14 year Scotch in The Huntsman, tempered with Punt e Mes vermouth, bright with apricot, then unfolding and flowing with rooibos tea smoke as the drink steeps on the cart.
Ceremonial Cha (Junoon, New York, NY)
Upscale Indian restaurant Junoon transports with its intricately carved woods and white tablecloths and dishes like tandoori octopus and ghost chili murgh tikka. Hemant Pathak crafts a drink menu with Asian ingredients and inspiration. The Ceremonial Cha Cocktail, pairs matcha with aquafaba (chickpea or other legume water), a popular cocktail ingredient in recent years that adds silky texture with a touch of saltiness — and is a vegan alternative to egg whites. The drink gains sour, earthy, spiced, sweet layers from Dewar's 12 Blended Scotch Whisky, umeshu Japanese plum liqueur, star anise, lemon, aquafaba and matcha green tea.