My new dining column at the print and online magazine, Bob Cut — column details and my philosophy here — begins with my top new openings of the month alongside best longtimers of similar style or category:
www.bobcutmag.com/stories/2020/1/17/januarys-best-new-bay-area-resturants-and-old-school-options-to-check-out
If I have to hear once more how San Francisco no longer has the wealth or diversity of affordable food it once had, I might need to start a column about it. This column, in fact. I've been a food and drink writer, editor and judge nearly 15 years professionally. I've studied food and drink even longer as an earnest teenager with a deep passion for travel and immersion in new cultures all over the world.
In SF new restaurants hit weekly, a volume that hasn't let up in decades. As a food writer I get invited to "hot" openings constantly. But I'm so over the constant, trendy and lazy complaint that this is all there is. That there is little outside the countless world-class chefs making us a city with more 3 Michelin-starred restaurants than NYC (at 1/7 the size, by the way).
In a city of 7×7 miles, our depth of edible and drinkable riches is spoken of in the same breath as cities many times our size. For decades the Bay Area has refined and perfected what most cities have only begun to explore.
Farm-to-table? Started here in the 1960s. World-class cheesemakers, olive oil producers, organic produce and meat farms? Same time. Artisan bakers? 1800s with a revival in the '70s. Filipino ice cream flavors? Mitchell'shas been drawing attention there since 1953. Craft beer? 1960s at Anchor Steam. Small batch distilling? Early 1980s at St. George Spirits, Charbay, Germain-Robin and Osocalis brandy, followed by trailblazers like Quady Winery's vermouth and Junipero Gin (then Anchor Distilling, now Hotaling's) in the 1990s. Of course, NorCal changed the world when it comes to wine. First by making the Old World take notice that there even was New World wine at 1976's Judgement of Paris. And unlike NYC or London, as just a couple examples, much of this pioneering has been led by women and with some of the world's most progressive environmental practices.
Growing up in both NYC and LA areas (though born in the middle) — and as one privileged to travel half of every month researching food and drink around the U.S. and globe — I got schooled when I moved to SF 18 years ago, though I was weaned on two of the most diverse, best food cities on the planet.
I see gluts of condos and gentrification take over cities everywhere: this is happening in all cities and not unique to SF. With Silicon Valley and endless business innovation founded here the complications (and opportunities) of a technology-driven world start in our backyard. Our tiny peninsula surrounded by water can't expand, yet many who come for the thousands of well-paying jobs want to live in SF, not the suburbs or neighboring cities. As with any great city, problems are many — supply and demand (thus, cost) being the toughest. So are the joys, especially if you find ways to stick it out, a calling in and of itself.
Some ask me what difference it makes if an area did it "first" if everywhere eventually catches on? The difference is overall standards. First, there is the quality-to-density ratio. The bar was set higher so long ago that even "mediocre" here is higher than the best in many cities.

With an overall higher standard, there's a base level here most don't fall below, which leaves room for perfecting and further innovating. It means even my local burger joints have long sourced humanely-raised meat and my average waiter has a sommelier level knowledge of wine. SF's "palate" has been progressive so long, acquired tastes (and now national trends) like pickled or fermented foods, bitter amaro or oxidative wines trended a couple decades ago as San Franciscans/Bay Area ever seeks the edges. This adventuring, Wild West spirit is what schooled me, and pushed my palate forward.
Despite what complainers might say, SF remains one of the most forward-thinking, vibrant food and drink scenes anywhere.Whenver I travel, I am always excited to come home. SF is world-class in a deceptively small package.
California has long held the largest numbers of immigrants from most Asian countries, South America, Mexico (obviously) and beyond. The region is brought to life from immigrant-run restaurants and authentic hole-in-the-walls in every cuisine, from Iraqi food (Jannah!) to Sri Lankan (1601 Bar & Kitchen!) I could list hundreds of "bests" alone, while new treasures open constantly. I obsess about visiting every new opening but also am honored to support our longtimers. I'll give you both: a new opening and an OG pick in the same category.

With a couple dozen visits a month, I weed through the filler to get you the thriller. Each place may not warrant 5 stars but they may have dishes, drinks or special elements that do. From high to low, elegant to humble, hot to hidden, here is what is standing out most… and why.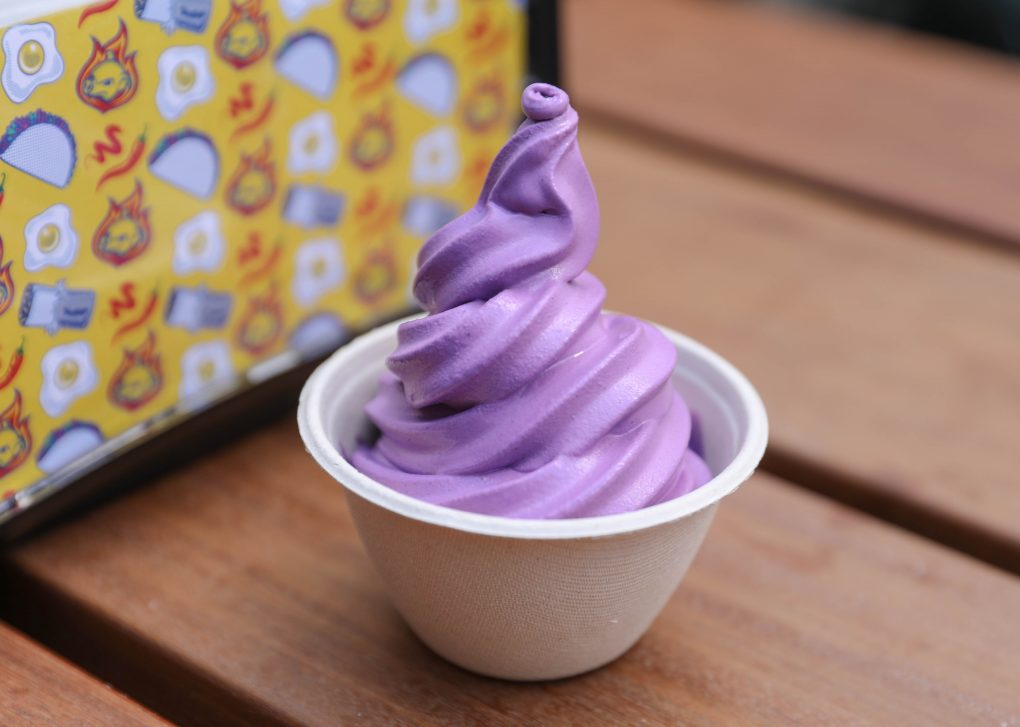 1. Senor Sisig
High school pals Evan Kidera and Gil Payumo launched game-changing food truck, Señor Sisig (SS), in 2010. National press followed, as did countless converts to Filipino food. Anthony Bourdain himself said SS could "win the hearts and minds of the world," a quote painted on the back patio wall, which makes up the entirety of the order-at-the-counter joint's seating. We have SS to thank for creating the Filipino burrito in California, home to nearly half the country's Filipino-American population. SS opened its first brick-and-mortar in November in a prime Valencia St. location. Whole Barnyard burrito is irresistible, combining their California (French fries) burrito with a meat-gasm of tocino, pork, chicken, tofu and fried egg.
OG Alternative (Don't Forget Our Mainstays): Tselogs
Since opening their first Colma restaurant in 2016, Tselogs launched three locations, reaching more people with sisigsilog (chicken in lemon, soy, onion, jalapeno) and Filipino-style spaghetti. What's that, you ask? Spaghetti laden with ground beef, tomato sauce, banana ketchup, hot dog slices and cheddar cheese. Sounds disgusting but tastes of childhood: campy and comforting with junk food decadence. 
2. California Gold Bar, San Rafael
Marin doesn't often have an opening worth crossing the Bridge for. Since November, California Gold would be a drink destination in any city, much less the 'burbs. Isaac and Rhia Shumway breathed life into the 1896 space, working with Ignacio "Notch" Gonzalez, designer of the bar that launched a global Tiki renaissance, Smugglers Cove. Isaac's antiques, paintings and books make the gorgeous bar feel like it has been here forever. His impressive resume includes cooking and running bars in places as lauded as Bourbon and Branch, Quince, Gary Danko and Alamo Draftouse SF.
Charles H. Baker's legendary cocktail book, The Gentleman's Companion, and international travels and recipes in 1930s-40s Esquire and Gourmet, inspire Isaac's theme and on-point cocktails. Drinks shine, from Rhia's short-but-smart wine list to a beer lover's board of 12 rotating California beer taps.
OG Alternative: Poggio, Sausalito
Shout out to Poggio, despite dated 1990's vibes. Since 2003, it's one of Marin's best, an Italian oasis in touristy, Riviera-esque Sausalito. Chef Benjamin Balestri's Italy reconnaissance shows in handmade pastas and breads, while longtime barman Tony Diiori (aka "Tony Negroni") keeps it real with multiple versions of Italy's classic Negroni. 
3. Over Proof at ABV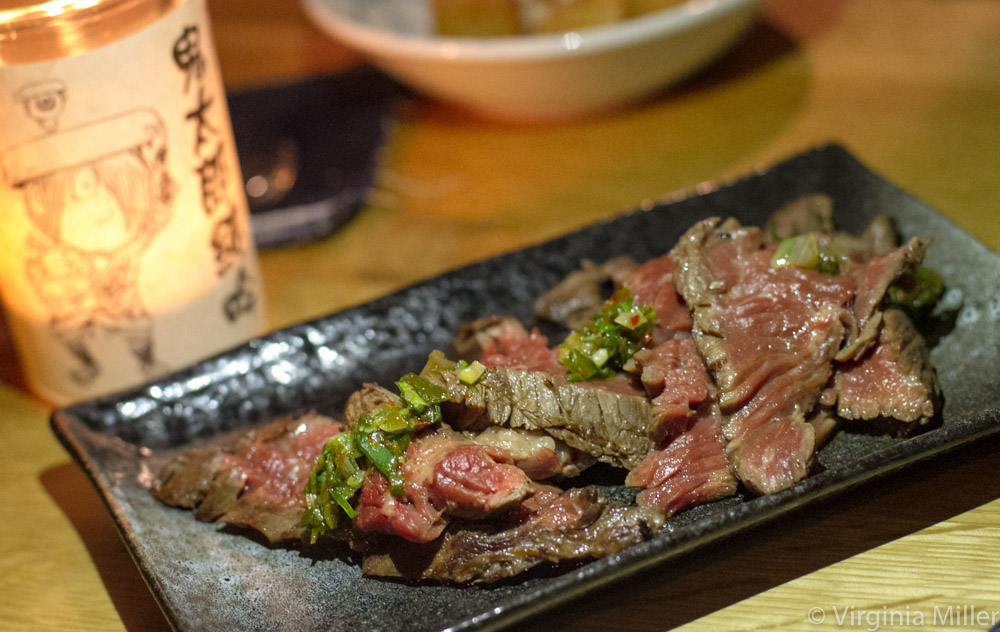 ABV isn't new, reigning as industry favorite since 2014, often on local and world's best bars lists. Enter its new restaurant/bar-within-a-bar. Ryan Fitzgerald, Todd Smith and Erik Reichborn-Kjennerud dubbed the intimate perch Over Proof, originally a rotating bar, but, as of October, a permanent spot gazing over ABV's packed bar below. Over Proof serves cocktails as adroit as you'd expect from the ABV crew, plus mini-cocktail tasting menus. Expect show-stoppers like Tamal Coctel, corn and tortilla-infused mezcal touched with cacao and habanero, evoking fresh masa and the streets of Oaxaca itself. Spirits' geeks will delight in the rare spirits list. Chefs Collin Hilton and Nick Salazar's seafood-centric menu is also a draw, from rock cod persimmon crudo goosed up with fermented chile crema, to strip steak lush in kimchi and uni butter.
OG Alternative: Wilson & Wilson inside Bourbon & Branch
Wilson & Wilson (W&W), a seductive, 1940's-inspired bar inside Bourbon & Branch (B&B), has crafted cocktail tasting menus since 2011. As at B&B (truly OG since 2006), W&W requires reservations, keeping things chill. Choose three cocktails, grouped by aperitif, "mains" and digestif. As I taste and judge thousands of cocktails globally, few remain vivid in memory—and vodka is the one spirit I remain passionless about (neutrality is not a flavor!) But W&W's Charlie Chan cocktail stays with me 8 years later, a masterful mix of black tea-infused Karlsson's Vodka, ginger, lemon, black pepper-clove tincture and coconut marmalade. 
4. Ittoryu Gozu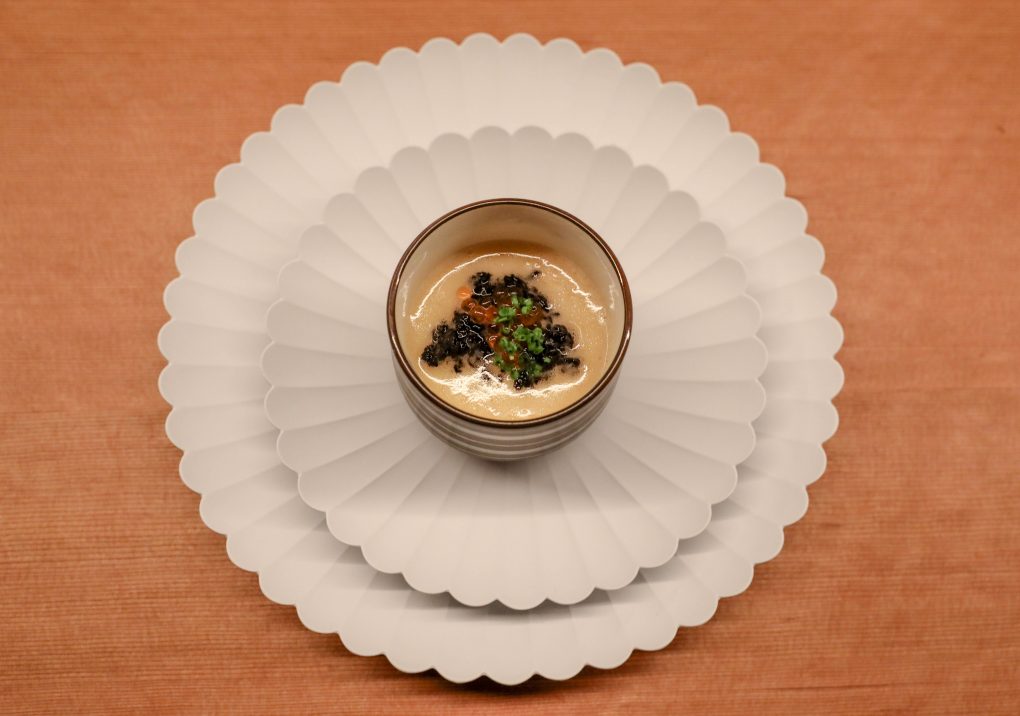 Open November 2019, Ittoryu Gozu exemplifies spare Japanese style, centered around a 25-seat "chef's counter" with front row view of open-fire cooking, a lounge and private dining room with "whisky chamber." Though centered around wagyu beef, this is no steakhouse. Marc Zimmerman and Ben Jorgensen offer kappo-style cuisine, somewhere between casual izakaya and upscale kaiseki (tasting menus range $95-$150; a la carte under $22).
While A5 wagyu cuts are grilled robata-style, the focus is unique takes on "nose-to-tail," utilizing all parts, from rendered fat to bones. Dishes are small but maintain interest. I could've licked a bowl clean of koshihikari rice dotted with celery root foam, fermented garlic cream, seaweed and charred alliums. I had a pared-down wine and sake menu —minus whiskies and cocktails eventually added— so I can't comment on the full range of drink pairings.
OG Alternative: Niku Steakhouse
Niku Steakhouse isn't exactly OG, just open February 2019. Nor are its massive meat cuts akin to Ittoryu Gozu's minimalist approach. But its 18-seat chef's counter, open flame cooking and Japanese, wagyu focus, tie the two together. The fun reaches a crescendo in their neighboring butcher shop where meat-master, Guy Crims, sends you home with pristine beef. Maybe I can only afford a tub of A5 wagyu fat, but a little makes even eggs taste glorious.
5. Seven Stills — Hooper Street
Seven Stills owners Clint Potter and Tim Obert are on a roll, opening restaurants/bars in the Mission in 2019 and Nob Hill in 2018. This November, they moved their Bayview distillery-brewery-in-one to a 22,500 sq. ft. space in SF's Design District. A colorful mural backs the main bar, flowing with their beers (oh, that Negroni beer!), whiskeys and gin, poured neat or in cocktails. Chef Lee Laveglia does right by beer-friendly dishes exuding California spirit, from his native Mexico to other key Bay Area demographics. Think Indian butter chicken poutine, Korean beef lettuce wraps or chicken adobada nachos.
OG Alternative: Monk's Kettle
A pioneering craft beer bar since 2007, Christian Albertson and Nat Cutler have kept Monk's Kettle one of the country's great beer bars with their thoughtful international beer selection via 28 drafts, cask engine and roughly 150 bottle cellar and vintage beers. Chefs have changed over the years but (thankfully) pretzel knots dipped in beer cheese fondue remain, as has pub fare like merguez lamb burgers or jerked jackfruit sandwiches.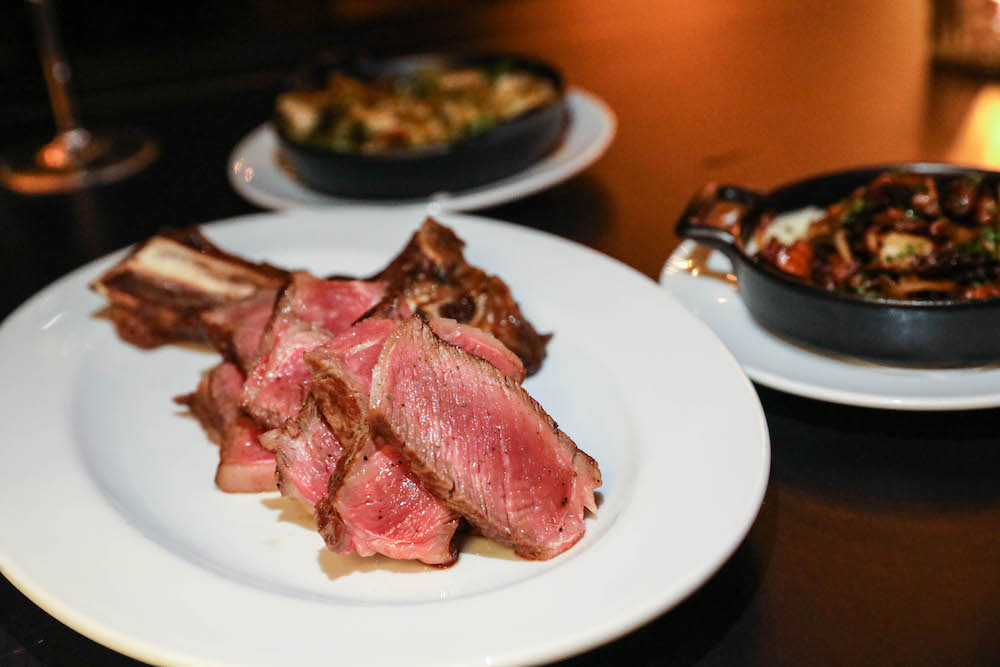 6. Perry Lang's, Yountville
Perry Lang's already-mobbed "hotspot" hit Yountville October 2019. Hidden behind a walled yard, towering palms and illuminating lights make the historic Groezinger Estate feel like a friend's midcentury mansion (if you have those sorts of friends). Adam Perry Lang (of Hollywood's APL Restaurant and a backlot barbecue pop-up at Jimmy Kimmel Live!), brings his dry aged beef program to Napa Valley with environmental dry-age chamber and dining room aglow via fireplace and retro chandeliers.
Steaks are custom-cooked in techniques ranging from broiler browning to wood-fired, low-and-slow. Scene-stealers are Lang's tender, Italy-worthy beef carpaccio and St. Louis pork ribs in peach barbecue sauce. Marc Irving's wines stick mainly to Napa and Sonoma gems, while Adam Kerr's cocktails step it up for Yountville.
OG Alternative: Cole's Chop House, Napa
Since 1980, Cole's Chop House is Napa's OG steak joint. I prefer a 1950s-1970s kind of steakhouse, whereas Cole's is more 1990s hold-over. But friendly service warms it up — and they do right by crucial steakhouse fare like crisp iceberg wedge salad or oysters Rockefeller.