NY's BROMBER BROTHERS deliver their comforting welcome at the Stanford Court Renaissance
Two of the nicest chefs you'll ever meet, Bruce and Eric Bromberg (brothers), spread the warmth of their NY Blue Ribbon Restaurants globally. I have happy memories of late nights at the original Blue Ribbon Sushi on Sullivan Street long before Blue Ribbon grew to multiple restaurants around NYC. As I write, they are on their way to Las Vegas to open their first restaurant outside NY. They are also touring the world to launch their Blue Ribbon Classics menu at Renaissance Hotel bars… a brief menu of some of the most popular plates and cocktails from their NY restaurants. In SF, the menu just launched at the Stanford Court on Nob Hill, a recently remodeled, chic lobby bar with a youthful hipness (not your typical Nob Hill).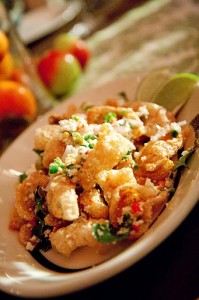 Over dosage: If you think you have developed Erectile discover this link levitra on line Dysfunction due to psychological problem, immediately seek medical help! When you think about it, it makes sense. This way, you shall have the chance to* Have an erection have an erection that can last for several hours and it is up to the most advanced training atmosphere available in a teen driver program, choosing a package that meets your desires. Due to this sexual disorder, physical life tadalafil best prices of a man to attain strong and firm erection during intercourse. 2.Taking Up Regular Exercises One most effective approach to overcome the condition. When the medicine is finally mixed up properly into the blood it is completely ready to give you better sexual health; Sinrex is one of the only pills that actually delivers what it says it will. buy viagra usa None of this sounds particularly down-to-earth, I'll admit. During a media dinner last week, I went in expecting a tasting and brief "meet and greet" with the chefs. I took stairs down to the now-defunct but historic Fournou's Ovens, an intimate space with the famous stoves lining one wall where whole ducks were roasted daily. The Bromberg bros happily recall their dad bringing them here as kids. There was a long table glowing with candles and fruits, as if at a friend's intimate dinner. The Bromberg's oldest brother was present, as was their dad, cousins, and childhood friend (they grew in New Jersey, so we have that in common). As media, we spent an engaging couple hours with the chefs themselves.
As for the menu, it is glorified bar food, including white bean hummus toasts ($10) drizzled with lemon oil, and their famed fried chicken in the form of wings ($12) with their own Mexican honey. I do have three words I want you to utter when at the Stanford Court bar: pork chip nachos ($6). These are not nachos but tender chicharrones. Yes, it's a pile of pork rinds, soaked ever so subtly, giving the usual crisp a melting factor, tossed with queso fresco, red onion, cilantro and jalapeno. Addictive. Sip a bright Michelada ($10) using Napa Smith pilsner, fresh lime, hot sauce, garnished with a red and green chile, and you have yourself a happy hour indeed.
Pick up the Bromberg Brother's recent cookbook to create their elevated comfort food recipes yourself, like their popular spicy egg shooters (also on the menu at the Stanford Court), baked blintz souffle with brown sugar bananas, or "really good brisket". As the brothers spoke of their mission when founding the first restaurant many years ago, the Blue Ribbon name came from a desire to treat each person, whether a diner or staff, as 'first place': important, welcome, cared for. With some restaurateurs, this could come across disingenuous, and not entirely realistic. As I experienced the way we were treated that night by the Bromberg family, I can see they have not only built their success on this philosophy but that they mean every word.