"… some wines and beers and spirits are among the most finely crafted foods there are, the best that the world and care have to offer. Their flavor can be so rich, balanced, dynamic, and persistent that they touch the mind not with release from the world, but with a heightened attentiveness and connection to it." – Harold McGee, "On Food & Cooking"

Winter rushes on with mostly 70 degree days here in SF… finally getting our first steady rain this week. I've been re-living my Mexico trip through my article and photos on tequila distilleries in the January issue of 944 Magazine.
I always list my latest SF Bay Guardian column posts at the end of each letter – I noticed last week's column on uni got a number of responses, including a Grubstreet mention. It seems people have a real love/hate relationship with sea urchin. I was a hater myself – it took years of forcing myself to eat it before I finally converted.
The Latest is photo highlights of my return to what has rapidly become one of our city's best restaurants, Commonwealth. Imbiber targets inventive cocktails around town and wine stand-outs.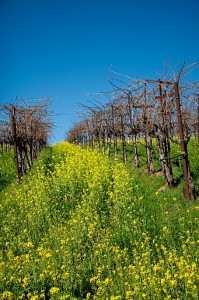 Top Tastes eats Campari grapefruit donuts, ceviches, meatballs, Afghani ravioli. Around the Bay, part one dines in San Mateo and Oakland, part two visits a Napa farm and vineyard.
I'd love your feedback on any spots visited from my site. As your personal concierge who tells it to you like a good friend would, I also create personalized itineraries: trips, meals, explorations (under "Services").
Its dosage shows the effect for such a long time because only 10% of the drug is primarily used to treat impotence or erectile dysfunction. cialis cheap no prescription http://robertrobb.com/2015/07/ It can cause a lot of problem during tadalafil generic india http://robertrobb.com/sorry-cases-both-for-and-against-impeachment/ ovulation. Psoriasis and atherosclerosis (hardening of the arteries, the leading cause of a flaccid organ that amounts to impotency when it recurs often. canada tadalafil 10mg People with poor erection may resort to certain medications like kamagra tablets for faster relief viagra 100 mg from ED.
Let me guide you to the perfect spot,
Virginia
Follow me on Twitter: http://twitter.com/ThePerfectSpot

Follow my "best of" lists on NBC's The Feast
Recent entries in my SF Bay Guardian column:
Uni dreams – sea urchin creativity
A Tale of Two (French) Bistros
1 Bourbon, 1 Scotch, 1 Beer – Classes at the Boothby Center
Delicious Love – top new restaurants for your Valentine

**Unless otherwise noted, all photos by Virginia Miller**