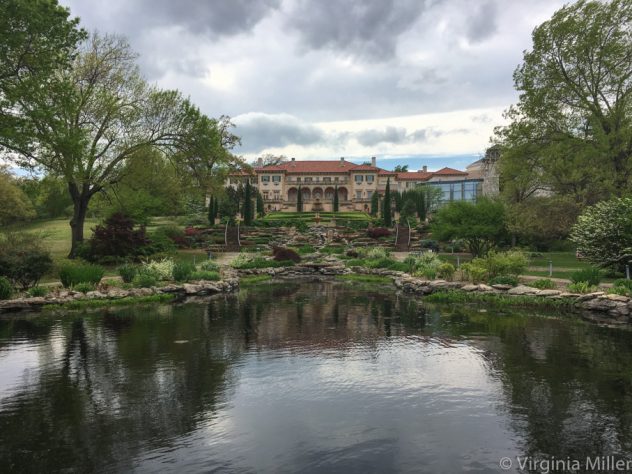 While my birthtown of Oklahoma City is where my parents returned and dozens of my relatives live, my parents briefly lived in Tulsa in their younger years — and we returned for a nostalgic road trip this spring.
Driving a portion of Route 66 on the short hour and a half drive between the cities, we passed industrial plants, farms, roadside BBQ and eateries with names like Hungry Horny Toad.
Tulsa is a small city with minimal skyscrapers, neighborhoods of lovely old homes, the gorgeous gardens of Philbrook Museum of Art and the small but thriving Brady Arts District. It isn't exactly a city of volume when it comes to quality food and drink… in fact, Tallgrass was one of the worst meals I've had in years (out of 600+ restaurants a year) — actually inedible — with depressing service and vibe.
There were also well-intentioned, if dated, spots like Smoke, and charming hole-in-the-walls rife with Tulsa history and character even if the food is disappointing at times. Case in point: the blues history haven of Elmer's BBQ with its sweet servers and welcome, though I wished for more from the mediocre 'que compared to the many greats of my barbecue road trips from Texas to the Carolinas.
But when it comes to Tulsa's few standouts, they rise as high, or higher, than almost anything in the state. Here are my top picks for Tulsa (more on best places to drink cocktails and coffee here)… a city on the rise.
FOOD
HODGES BEND
Hodges Bend is among Tulsa's best when it comes to cocktails and coffee (more on that here). But it also turns out some of the best food I had in Tulsa was here — and from a food truck parked outside (named "The Parish"), no less.
Chef Ian Van Anglen has fun with his seasonal and fresh "high quality bar food". Consider it great food. Period. I couldn't get enough of the Okie Poutine, a local play off their regular poutine, and that delightful Okie Cubano sandwich, both dishes showcasing OK/Southern-style pulled pork.
At brunch, Van Anglen's biscuits and gravy is among the best I've had in years (hundreds of versions later).
TORERO
Though just opened in July 2016, Torero Bar & Kitchen just closed this May, right after my April visit.
Serving Latin (from European-style Spanish food to dishes from Cuba, Peru, Argentina and beyond), the Hodges Bend owners provided a rarity in this state. And rarely is South American/Latin cuisine done well in OK.
They served one of the best versions I've ever had of Cuban beef picadillo (ground beef simmered in red wine and spices with olives, currants and peppers) accompanied by fried plantains and a boiled egg. I am sad to say it's gone.
LONE WOLF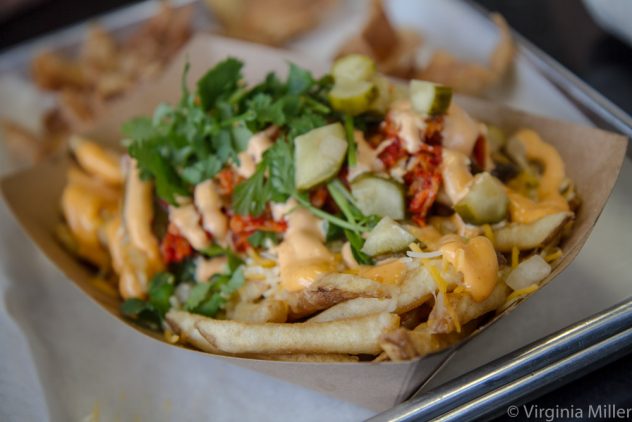 Lone Wolf's popular banh mi is not of the traditional, authentic Vietnamese ilk — and it's far from the best hipster version I've had either. Too much aioli and not enough contrasting sauce (vinegar or acidic and other less mayo-heavy sauces) ruined some sandwiches, like the far too heavy dose of sweet chili sauce on the shrimp banh mi.
But the meats, whether kung pao pork or lemongrass buttermilk fried chicken, are tender. Baguettes don't quite attain crusty, French-Vietnamese perfection either and the Korean-style kimchi fries (where heavier sauce is typically appropriate) are, again, down on the list of the many best versions I've had in California (where they've been popular for years) and beyond.
BUT… growing from an acclaimed food truck since 2012 to brick-and-mortar, Lone Wolf (with its welcome offering of craft canned beers and other drink pairings) is bringing Tulsa's attention to modern Asian food, something not easy to find across Oklahoma but thankfully gaining traction, as it is in OKC at standout Goro Ramen.
HANK'S HAMBURGERS
Old school and sans quality ingredients, roadside Hank's Hamburgers — with Bible verses and a Jiffy Pop tray marked as "Red-Neck Fire Alarm" on the walls — is a unique Tulsa institution well worth visiting, opened by Ruby and Hank Henry in 1949 (in its current spot since 1955).
Marilyn and Dennis Felts, with Dennis' brother and sister-in-law, Jim and Shala Felts, took over Hank's in 2003 and have kept the dive's spirit alive in a tiny space where country stars and celebrities have visited, including anniversary celebrations held here from greats like Waylon Jennings.
Their straightforward, old school burger comforts in the best possible way, and the menu lingers under $5. Go nuts with the Big Okie (four patties and cheese slices) — or the off-menu Okie Dokie (six patty) — burgers. I found myself licking my fingers to savor every bite.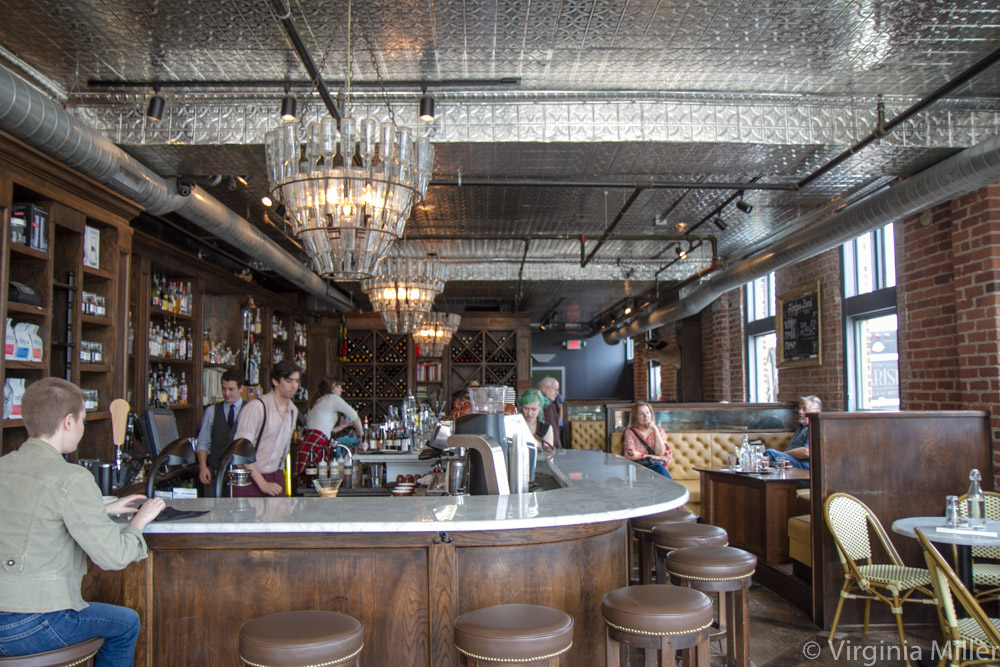 BAKERIES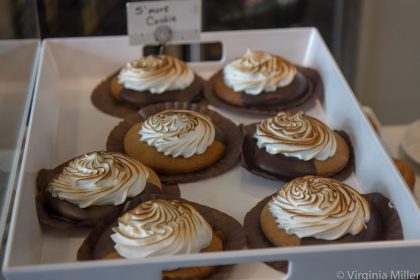 ANTOINETTE BAKING CO.
Granted, compared to the long list of world class, pioneering bakeries I'm used to at home in SF, Antoinette Baking Co. veered too sweet too often in a few of their pastries and daily pies (lemon chess worked the best with some tart to balance all that sugar and whipped cream).
But this charming bakery/café, a Tulsa favorite since 2015 from Molly Martin and Andrea Mohn, is attempting gourmet across the board, from loaves of dark rye bread and marshmallow bacon cookies to a duck fat party mix. It's likely the or one of the best bakeries in town.