Our fifth print edition of Time Out Magazine San Francisco is here, including the results of Time Out Bar Awards, for which I was a judge.
My cover story on Daniel Patterson and the international, female strong team of chefs he's brought on at each of his restaurant locations here.
The Eating and Drinking sections are written by yours truly. Digital editions are here.
You can pick copies up around Bay Area — distribution map is here.
Past Issues:
____________________________________________________
Here are online links to the articles below, including my Time Out reviews of new restaurants and bars:
— Cover Story: Daniel Patterson and the Next Generation of Bay Area Chefs: my interviews with Nigel Jones of Kaya & Kingston 11, Heena Patel of Besharam, Erik Anderson of Coi, Reem Assil of Reem's & Dyafa.
— Restaurant Reviews: Che Fico, Sorrel, Pearl, Birdsong
— Chef Interview: Brian Fernando of 1601 Bar & Kitchen, SoMa
— Bar Reviews: The Beehive, Athletic Club Oakland, Hello Stranger Oakland, School Night

— Drink Interview: Alicia Walton of The Sea Star
— Island Time Cocktails (at non-Tiki bars): Horsefeather, Cala, Gibson, The Front Porch, Laszlo
____________________________________________________
My cover story on Daniel Patterson & His New Wave of International Chefs: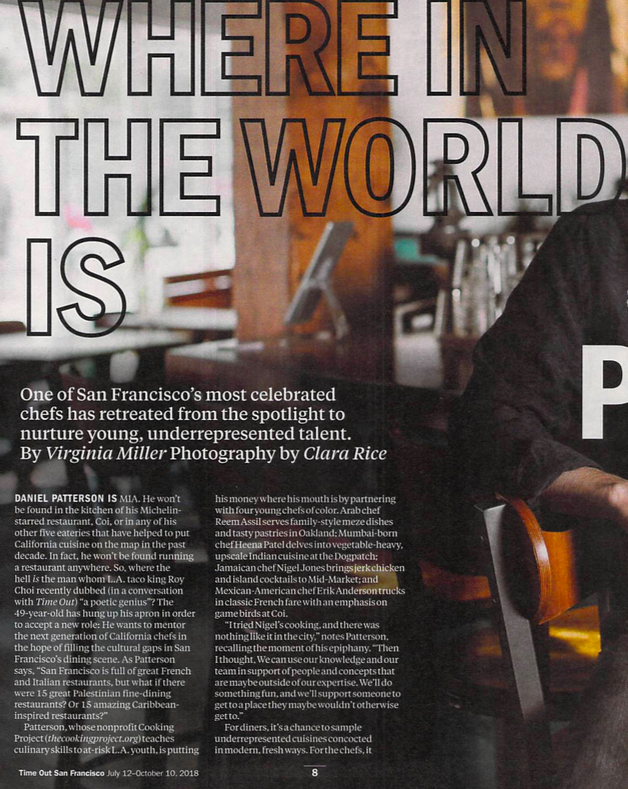 _____________________________________________________________________
My Time Out new restaurant and bar reviews + chef and bar manager interviews: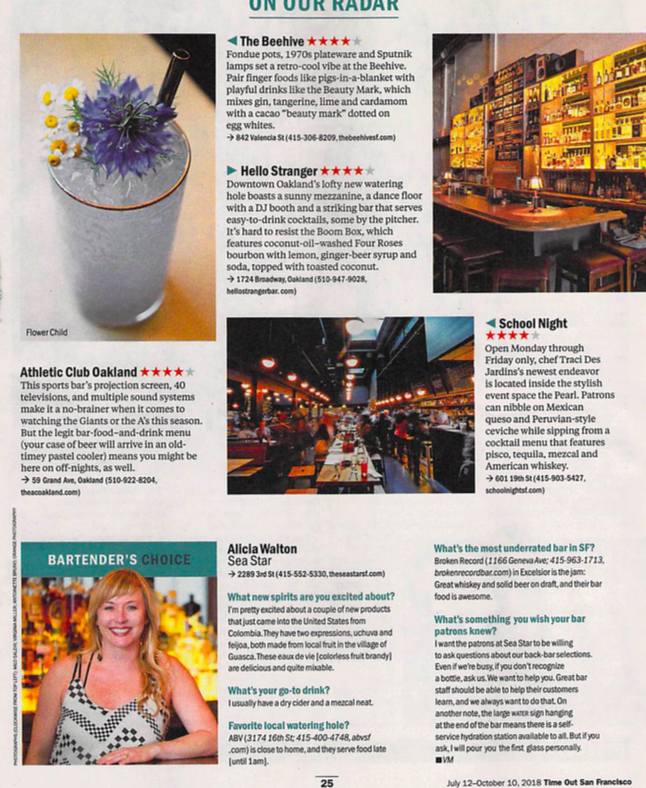 _____________________________________________________________________
Island Time Cocktails (at non-Tiki bars): Horsefeather, Cala, Gibson, The Front Porch, Laszlo
_____________________________________________________________________
Time Out Bar Awards (award winners here)