Published at Where Traveler (my other Where articles here) in May 2019, my article on 6 "secret," under-the-radar restaurants – from fine dining to order-at-the-counter — in the South Bay/Peninsula. Treasures in Turkish-Antolian, Georgian, South Indian, Oaxacan, Japanese and Modern Korean food:
Meyhouse in Sunnyvale, Bevri in Palo Alto, Maum in Palo Alto, Sushi Yoshizumi in San Mateo, Corazon Mexican in Sunnyvale, Madurai Modern in Sunnyvale
Article here: www.wheretraveler.com/san-francisco/eat/6-secret-peninsula-culinary-gems-worth-visiting
Whether you call it South Bay, the Peninsula or Silicon Valley — and all three apply — the region south of San Francisco is far more spread out than dense, treasure-rich SF when it comes to culinary gems. Though you may have to go the distance to get the best, here are some of the region's new and "secret" gems food lovers should know about.
MID-RANGE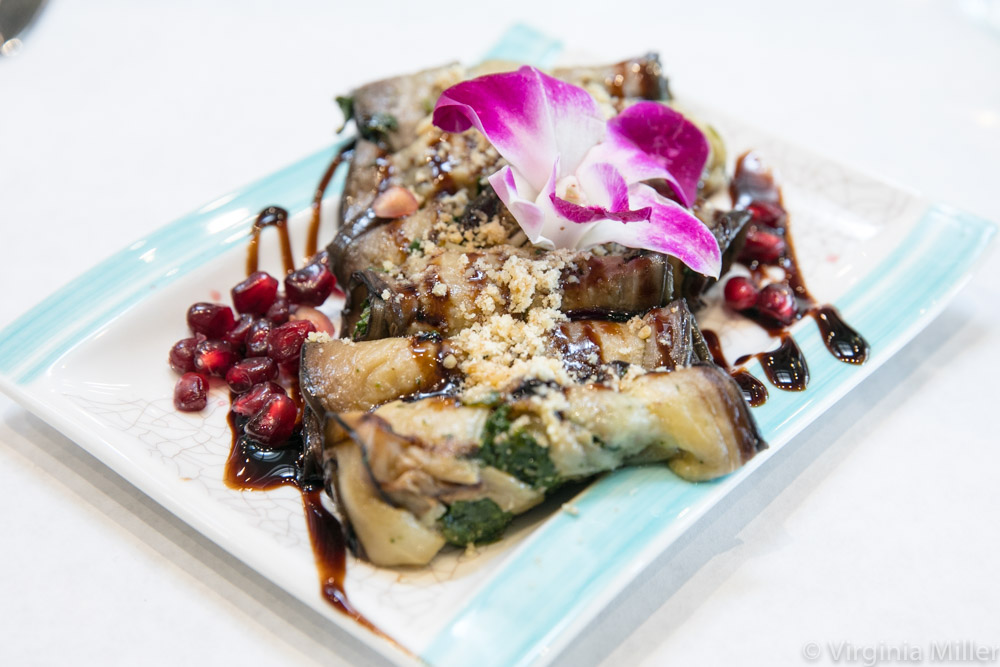 Meyhouse, Sunnyvale 
Just open in February, Meyhouse is already one of the best Turkish and Mediterranean restaurants in the whole Bay Area. This is due in part to a sunny, homey space warmed by sweet service, a woodfired oven and a cigar patio in back. But it is also one of the few face places you will find authentically traditional Antolian cuisine — and so deliciously cooked. The Anatolian peninsula is the westernmost part of Asia and the majority of modern-day Turkey, bound by the Black, Mediterranean and Aegean Seas. Here, dishes are fresh, bright, lovingly prepared and many hard to find outside of Turkey.
Order This: Girit meze (a fantastic spread of Istanbul-style roasted pistachio and sheep's milk Ezine cheese, similar to feta); ezme (a spread of tomato, peppers, onions, parsley, olive oil, pomegranate molasses); patlican ezme (fire-roasted eggplant, garlic, lemon, olive oil); manti (beef-and-onion stuffed pasta dumplings in garlic yogurt, butter, mint sauce).
Bevri, Palo Alto
As Georgian food and wines start to get some international attention, the country's wines have long been beloved in San Francisco where orange/amber (or skin contact) wines have been far more than a trend, rather a staple, for over a decade. You certainly will find wines from the country of Georgia at cheerful Bevri, one of the best dining choices in all of Palo Alto. More importantly, you will find Georgian staff and rustic recipes, prepared with care and served humbly. The heartwarming food is ideally partnered with Georgia's rustic, historic, addictive wines.
Order This: Eggplant rolls wrapped around walnuts and herbs; nurturing kharcho soup with a cherry plum purée base, diced beef, rice, minced walnuts; hearty, beloved khachapuri adjaruli, arguably the most known Georgian dish of boat-shaped bread filled with cheese, butter and an egg.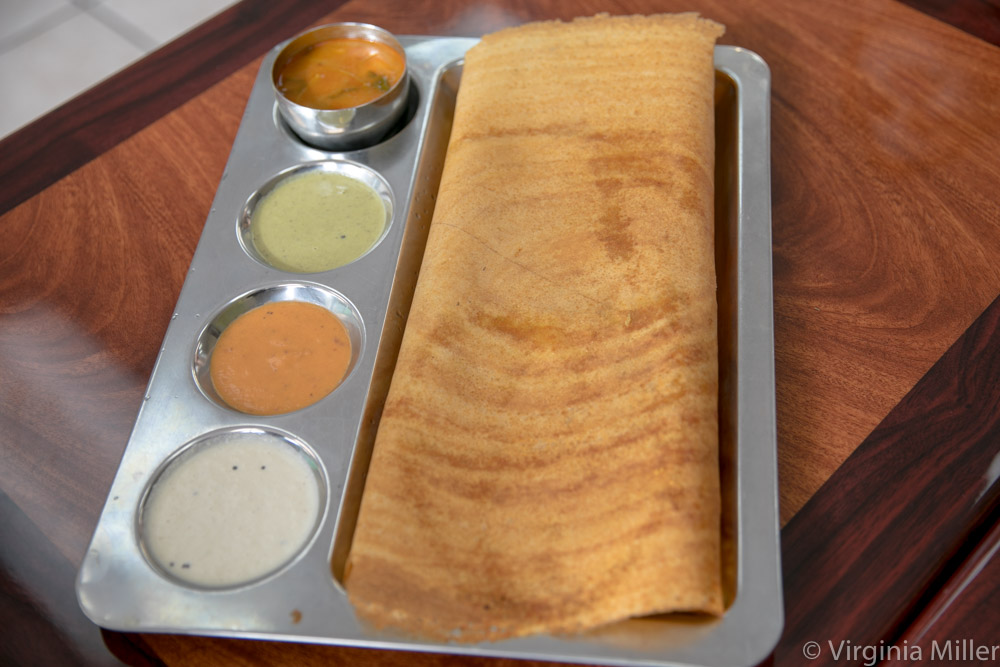 SPLURGE
Maum, Palo Alto 
Open in 2018, upscale Korean cuisine fine dining destination, Maum, keeps getting better with each visit. Chefs Michael and Meichih Kim draw diners around one long communal table for a modern Korean feast, graciously run by owners Brian and Grace Koo and a welcoming team. The menu ever changes but expect Korean joys like ssam and galbi to arrive reimagined and expressed in unique ways with ever-supreme California ingredients and international techniques. 
Sushi Yoshizumi, San Mateo
It already has a Michelin star and is one of many Michelin-starred, edomae sushi, Tokyo-worthy sushi bars in the Bay Area. But the biggest density are in SF — this is arguably the Peninsula's best. Destination-worthy Sushi Yoshizumi must be reserved well ahead to snag a seat at the tiny sushi bar for Chef Akira Yoshizumi's exquisite nigiri and warm smile. Originally from Japan, he perfected his edomae sushi in Tokyo, SF and NYC before opening his own place in 2015. The omakase menu changes constantly based on fish sources from Tsukiji Fish Market and around the world, resulting in one delicate raw bite after another.
CHEAP EATS
Corazon Mexican, Sunnyvale
Friendly and brightly colored, this order-at-the-counter cafe hides a few authentic Oaxacan flavors in its strip mall facade. Open in January 2019, sunny Corazon Mexican pleases the masses with nachos, tacos, burritos and enchiladas (plus a kids menu). But it's the Oaxacan dishes that make it stand out from countless other taquerias around.
Order This: Whether as chicken Oaxaca or mole poblano, get their mole negro sauce on something, their version combining over 30 ingredients from Mexican chocolate to roasted chiles. They also do a traditional chile en nogada, or roasted chile poblano pepper stuffed with fruits, vegetables and nuts in a pomegranate sherry sauce, dusted in crushed pecans and pomegranate seeds. 
Madurai Modern, Sunnyvale
Don't expect friendly service but do except cheap, gratifying South Indian dosas and uttapam in generous portions. Madurai Modern's humble space is housed in a little strip mall in a region rich with authentic Indian food and population. But since 2017, the clean, bright space is delivers perfected doughs in numerous forms, not just dosa crepes or uttapam's savory "pancake." There are also idli and vada among other bread options with spot-on dipping sauces and sambar (lentil dipping soup).Order This: Classic mysore masala dosa; I love the onion chili uttapam but go for onion tomato if you don't want it spicy.