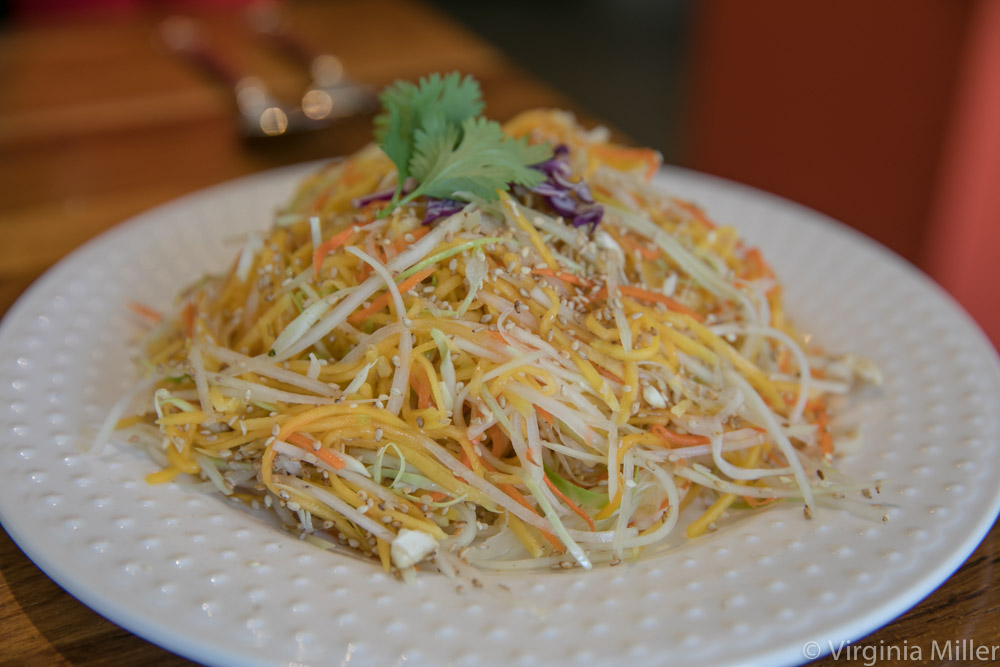 Published by Where Traveler (my other Where articles here) in August 2019, my article on 10 standout San Francisco newcomers, from Nigerian food to a Marin seafood haven: — Mago, Oakland — William Tell House, Tomales (Marin) — Eko Kitchen — Palette — Flour+Water Pizzeria — Fiorella Polk Street — Sushi Nagai — Noe's Cantina — Tartine Inner Sunset — Karaweik Burmese Cuisine
Article here: www.wheretraveler.com/san-francisco/eat/top-10-new-local-restaurants
Another nonstop few weeks of new restaurants hit the Bay Area. Two weeks ago we gave you 8 of the most affordably delicious newcomers. Here are 10 new standouts, from cafes to splurgeworthy sushi, Nigerian food to East and North Bay destinations.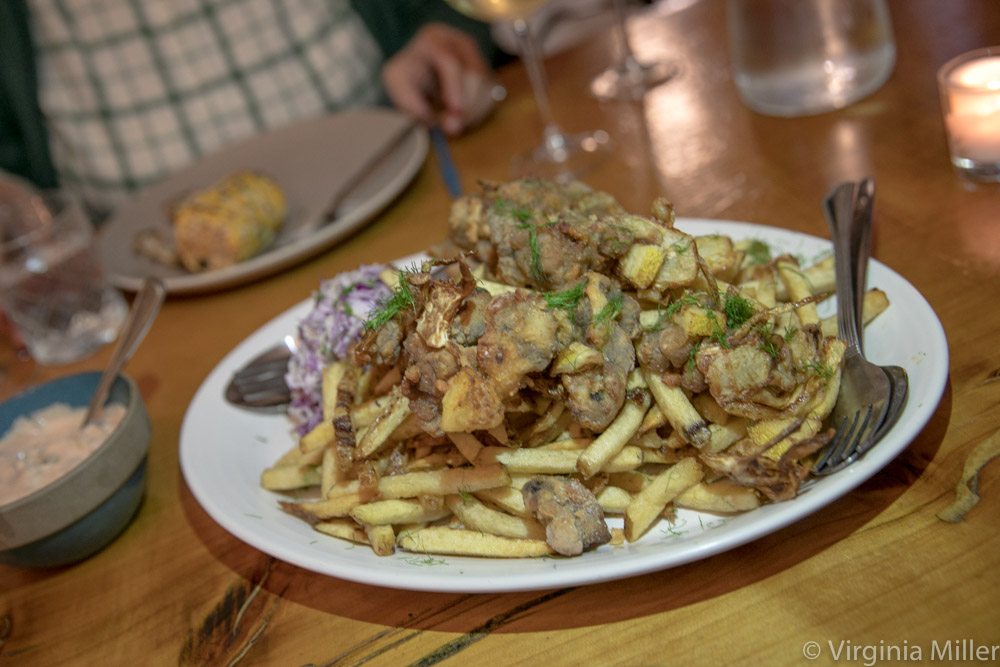 Oakland Destination: Mago We'd go wherever chef Mark Liberman is cooking. Though we'll always miss his SF restaurant, AQ, lucky Oakland gets Mago, open June 2019 in a lofty space on Piedmont Ave. Initial standouts included smoked cabbage okonomiyaki utilizing their custom wood-burning grill, Nashville hot softshell crab balanced by a stone fruit salad and lush Brentwood corn agnolotti pasta in miso butter. The wine-beer list plus cocktails from gifted Adam Chapman (of SF's Gibson, acting here as consultant) also delight, like a crushable Rum Cream Soda of brown-buttered rum, cherry and cherry pits, toasted almond and seltzer.
Marin Seafood & Saloon "Escape": William Tell House Taking over an 1877 bar and cozy inn in a sleepy Marin corner that is the town of Tomales (inland and just northeast of Tomales Bay), William Tell House has been revamped as a relaxing weekend/overnight "escape" from the city and a welcome new dining and drink destination for Marin-ites. The strong team of Ted Wilson (Fine & Rare), West Marin chef Austin Perkins and barman Ethan Terry ensure affordably-priced comfortable rooms, welcoming saloon with restored, original bar and quality, heartwarming food. Naturally, they are sourcing from the wealth of surrounding farms, dairies and superb Tomales Bay oysters. One bite of their seafood chowder and you're hooked. They also do right by cioppino, buttermilk fried oysters and chips and a burger featuring Stemple Creek beef from the superb neighboring ranch. Order Terry's cocktails like Carmen Sandiego (Avión Silver tequila, Ancho Reyes Verde, grapefruit, lime, cardamom bitters) and save room for Alison's seasonal pies (recently, strawberry rhubarb was sheer childhood comfort).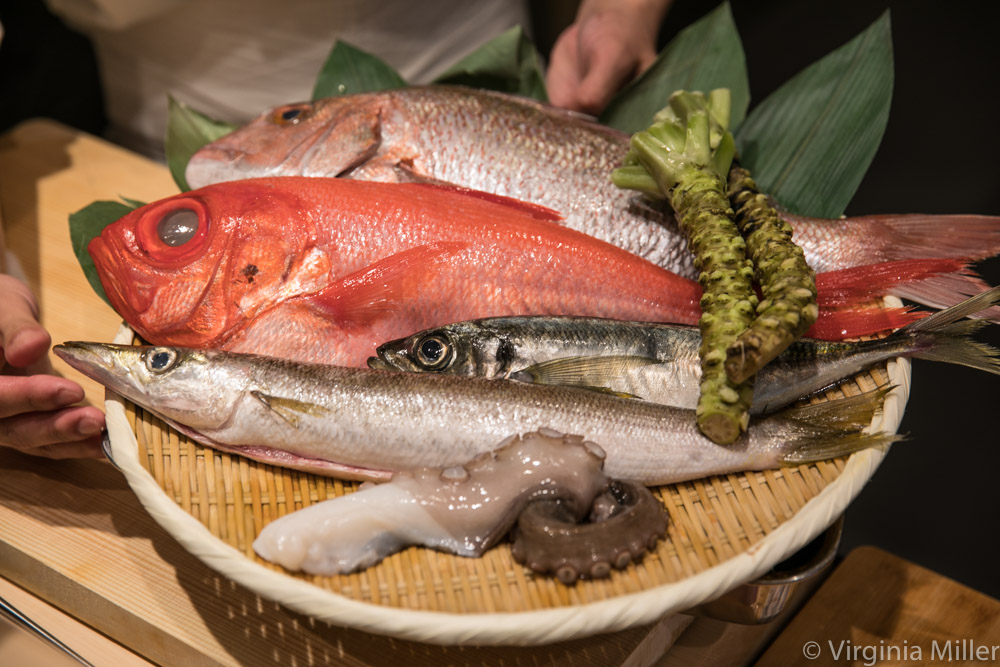 Nigerian Journeys: Eko Kitchen San Francisco's first Nigerian restaurant, Eko Kitchen, is a welcome change of pace in SoMa from chef Simileoluwa Adebajo. Buzz for her restaurant essentially went viral as she moved from pop-up to brick-and-mortar in May 2019. There are still timing kinks (long waits between dishes) and some portions look small, but the food is filling and soulful and the servers friendly (more than a few from Nigeria) at this casual-chic newcomer. Menu items are slightly different each of the three days they are open (Fridays-Sundays). Get schooled on Nigerian dishes like ayamase (beef/tripe stew) or akara/moin moin (black eyed pea fritters), though it's hard to top their jollof rice pot with peppered chicken, spicy naija pepper sauce and fried plantains.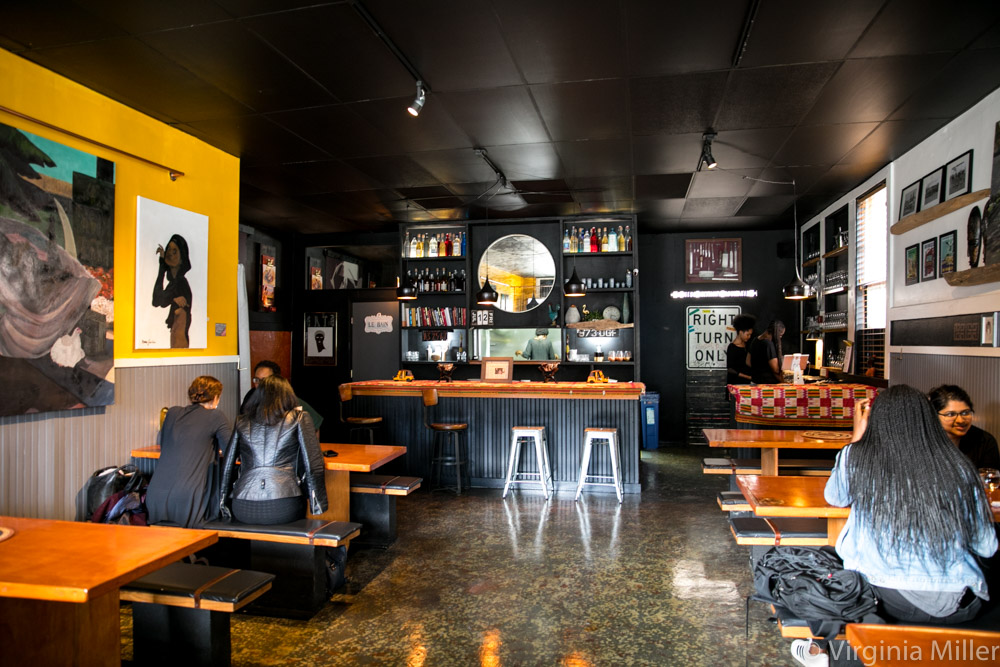 Art Gallery, Ceramics, Catwalk & Restaurant: Palette Technically temporary until a hotel is built in the space in the future, Palette is a striking, colorful space, transformed as longtimer Restaurant Lulu into art gallery, ceramics studio where they make and paint their own plates, centered by a massive dining room. There's even a table that transforms into a catwalk for fashion shows. The surprise is chef Peter J. Hemsley's food, which gets better each visit (his background ranges from Paris to SF's 3 Michelin-starred Quince). Tartare and flatbreads are good but standouts include vibrant salads and vegetable dishes (like grilled broccoli with melon, green tomato, avocado and cucumber) or Monterey squid with long beans, tomatoes and charred corn. If there is rare, local coonstripe shrimp on the menu, order it — these buttery-fresh beauties are like having spot prawns for the first time. Pastry chef Lorena Idrovo honors her Ecuadorian roots with a gorgeous fig leaf quesillo (somewhere between fluffy cheesecake and flan with a bruleed top), accented by Ecuadorian chocolate cremeux and panela black mission figs.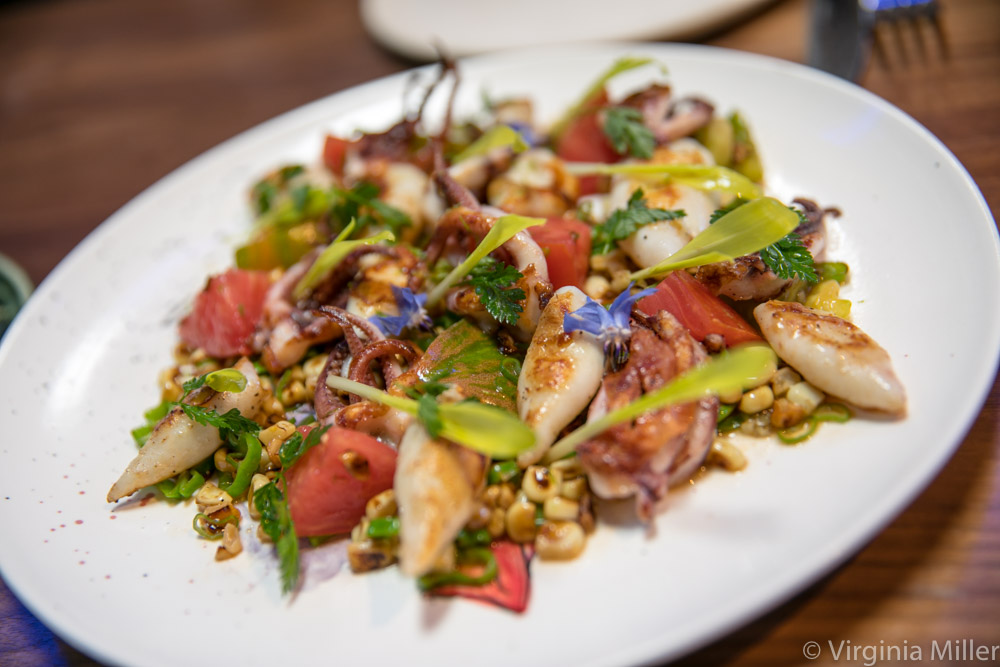 Pizza Madness Continues: Flour+Water Pizzeria and Fiorella Polk Street Alongside another local pizza legend opening their second location, Gioia Pizzeria (which we recommended here), the Richmond District's pizza-pasta gem, Fiorella, also opened their sister Polk Street location this spring. While we prefer the inviting back patio and service at the original, the menu is virtually the same at both. Bologna-trained chef Thomas McNaughton's pastas have been a draw over a decade at Flour+Water, but now his new Flour+Water Pizzeria means you have a buzzy destination focused on his equally popular pizzas and antipasti. P.S. The mozzarella sticks may be the best we've ever had.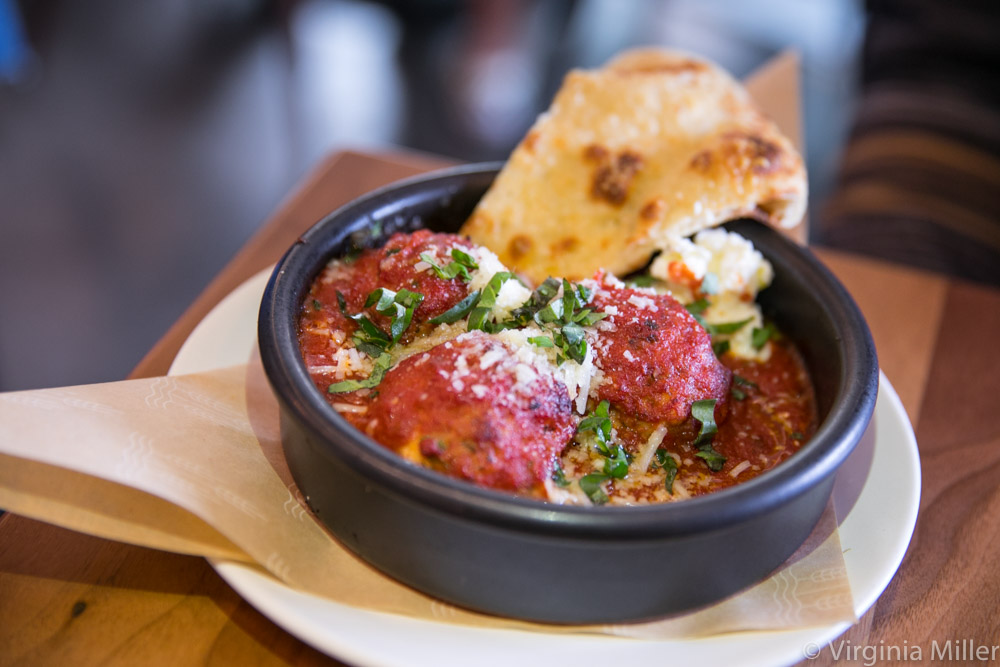 Splurgeworthy Omakase: Sushi Nagai Whether you go with the $200+ per person omakase-only nigiri menu — especially in a city and region where there are numerous excellent Michelin-starred, Tokyo-esque omakase menus at lower prices — is one question. But new arrival Sushi Nagai (open May 2019) is another to add to that list of edomae-style sushi. Japan native/chef Tomonori Nagai has been a sushi chef in New York, Hawaii and Singapore, here serving around 18 courses of mostly nigiri and changing seafood (like firefly squid, barracuda, gizzard shad) flown in regularly from Japan at his wrap-around sushi bar.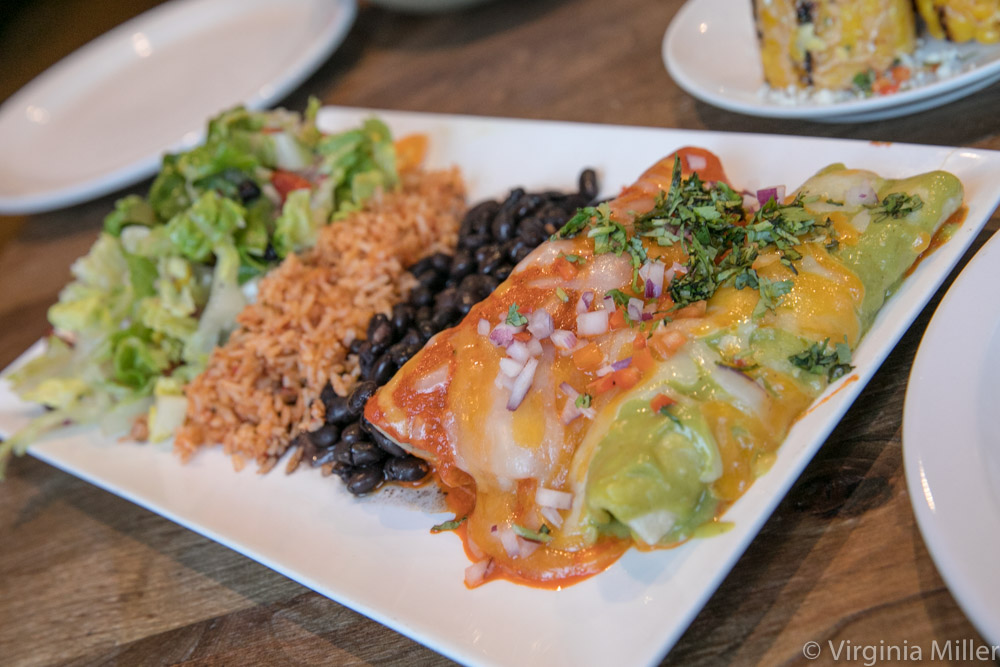 Neighborhood Spirit & Mexican Comfort Food: Noe's Cantina In the spirit of SF classics like Puerto Alegre for old school Mexican food and margaritas, the incomparable Liam Mayclem (TV star of KCBS program "The Foodie Chap") and his life partner and photographer Rick Camargo became partners in Noe's Cantina, opened earlier this year. With co-owner Tommy Basso (also of longtime dive bar Delirium) — whose father owned the place when it was Noe's Bar — they have brought back that energetic neighborhood spirit where at red booths and black bar chairs, locals fill up on enchiladas, tacos and Tex-Mex staples like queso or fajitas. Local spirit thrives during truly fun Sunday Supper takeovers by chefs like Hubert Keller and Telmo Faria (Uma Casa, Piri Pica), and guest "star-tender" bartending nights/fundraisers for charities by legends in sports (like Ronnie Lott) or music (Ben Fong-Torres, Michael Franti). Watch for future events here.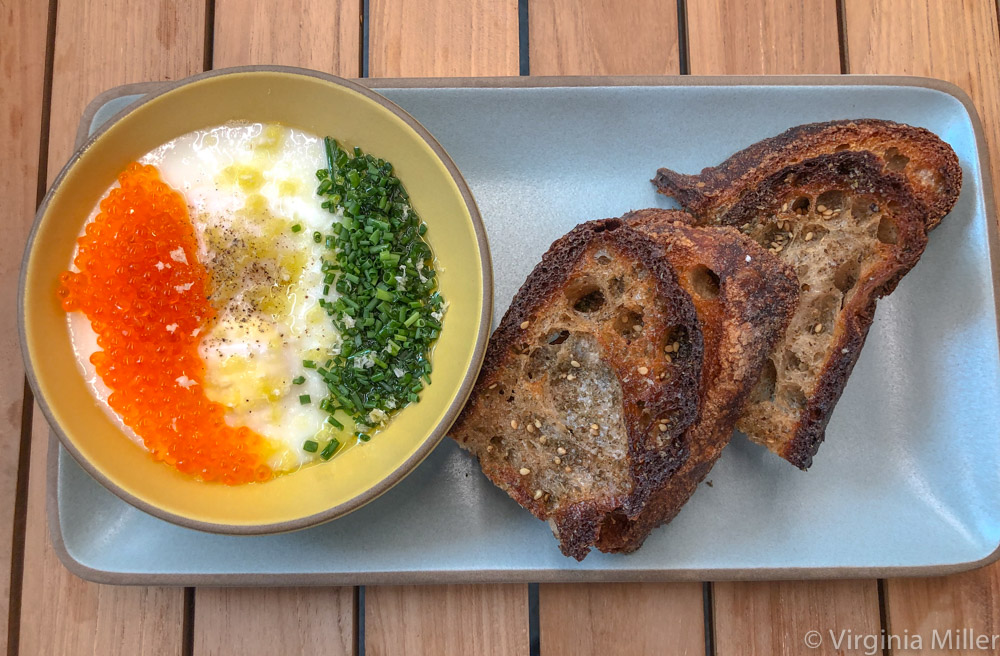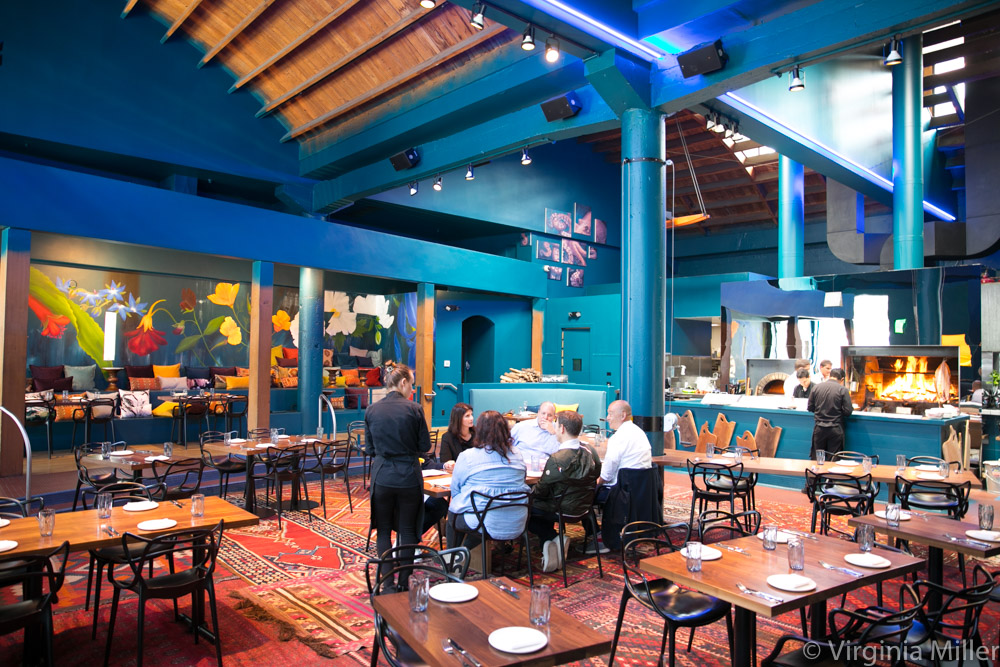 OG Bakery Heads West: Tartine Inner Sunset Yes, it's another Tartine, one of the growing mini-empire in California and Korea that began in SF's Mission district way back in 2002 when Chad Robertson and Elisabeth Pruitt changed the bread and baking world forever. This sunny new Tartine Inner Sunset (open July 2019) serves many of the pastries and breads you know and love but also some new menu items from Susanna Ok that utilize ingredients from the neighborhood's Sunday farmers market. Coming soon: dinner service and picnic items to take across the street to Golden Gate Park.
Marina Burmese: Karaweik Burmese Cuisine In the city that has had the most vibrant Burmese cuisine in North America since the 1980s, SF's Burmese gems are staples of our city's dining, especially Mandalay since 1984. Open in May 2019, Karaweik Burmese Cuisine doesn't quite keep step with the Inner Richmond's best, like Burmese Kitchen. But it's a win for the Marina serving a buttery paratha bread with coconut curry dip, a bright, light papaya mango salad (though nothing like Mandalay's stunner of a mango salad) or classic Burmese noodles with coconut curry chicken, roasted chili flakes and fried onion.