"It has always been much easier (because it has always seemed much safer) to give a name to the evil without than to locate the terror within."
— James Baldwin, The Price of the Ticket
"…rebirthing of our true depths [involves] a reconnection with the unconscious. It will demand a fresh releasing within us of the world of dreams, myths, and the imagination. Whether as individuals or collectively as nations and religious traditions, new beginnings will be born among us when we open to the well of what we do not yet know or what we have forgotten deep within."
— John Philip Newell, The Rebirthing of God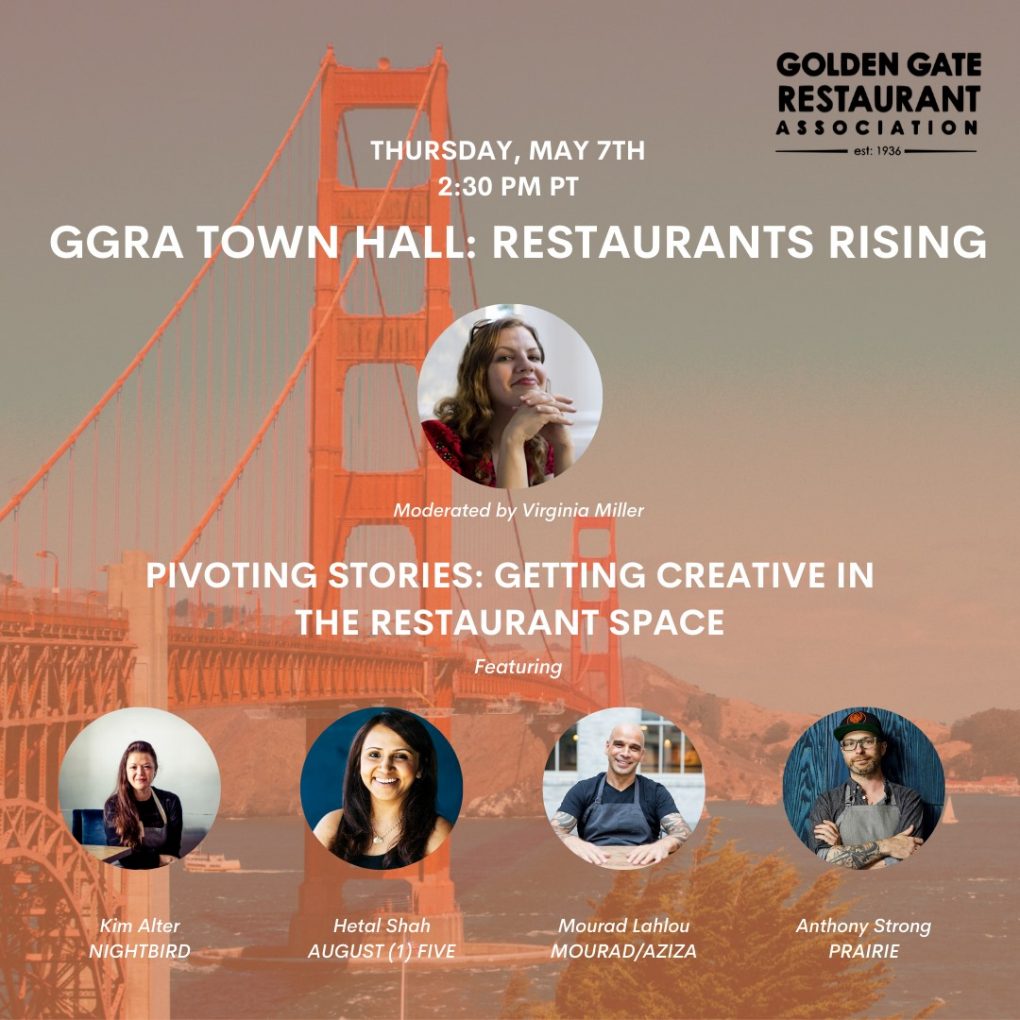 Hope you're all hanging in there ~ As I've been doing since March, I'm sharing daily delivery/takeout recommends on all 3 of my social media outlets, linked to below.
Today, 50 Best for Recovery launched, a global resource for restaurant and bar aid via a 3-pronged effort. In my role as Chairperson for The World's 50 Best, I'll be recommending important initiatives and aid in my region of West North America, so please reach out here, letting me know of restaurant and bar aid & programs in our region, which includes Colorado on through all of U.S. West, Hawaii, Alaska and all of West Canada.
Launching this week, I'm honored to be the weekly moderator of an important new webinar series, Golden Gate Restaurant Association's Town Hall "Restaurants Rising," every Thursday at 2:30pm PST. I'll be in conversation with award-winning chefs & restaurant owners tomorrow: Kim Alter of Nightbird, Hetal Shah of August1Five, Mourad Lahlou of Mourad & Aziza and Anthony Strong of Prairie — for our inaugural discussion on Pivoting Stories: Creative Solutions in the Restaurant Space for upscale restaurants (next week will be re: fast casual restaurants and stay tuned for panels on bars, mental health/wellness, recovery and more).
Please register & join us for this free Town Hall webinar here — we will be taking your questions live.
P.S. My interview on a national podcast, Modern Bar Cart, here.
THIS ISSUE:
Top Tastes — A Taste of Chinese Szechuan Cuisine in SF: Takeout and delivery Sichuan greats at home after my recent travels studying the cuisine in Chengdu, China.
Imbiber — Distiller Bottle Column: My 10 reviews for the month include a U.S. sake, canned makgeolli, mezcal, gin, Indian whisky, absinthe or Lithuanian schnapps.
The Latest/Top Tastes — Best New & OG Restaurants (Take-Out Mode): Order paella, brunch, burgers, Thai, sushi, Chicago-style deep dish, cocktails and much more at home.
As your personal concierge who tells it like a good friend would, I create personalized itineraries; provide food and drink consulting for restaurants and bars; and classes at companies for the layperson wanting to dig deeper in food and drink (more info at virginia-miller.com).
Virginia