Published in my dining column at Bob Cut magazine on January 29, 2021:
https://bobcutmag.com/2021/01/29/januarys-best-bay-area-restaurants-to-order-takeout-from
During pandemic, our beloved dining and drink communities continue to struggle to hang on, so my dining column includes takeout/delivery and outdoor dining standouts. In much needed news for our unequally (compared to big business) struggling small businesses, restaurants were given the OK to reopen outdoor dining in SF as of Thursday, January 28 (details and state tiers here).
Please join me in helping to keep our best alive, celebrating what has long been one of the world's best dining cities and regions and is in danger of losing most of what has long made us great without local and national government aid. I have vetted and visited each place (some many times over) and all are working hard to adhere to safety guidelines:
NEWCOMERS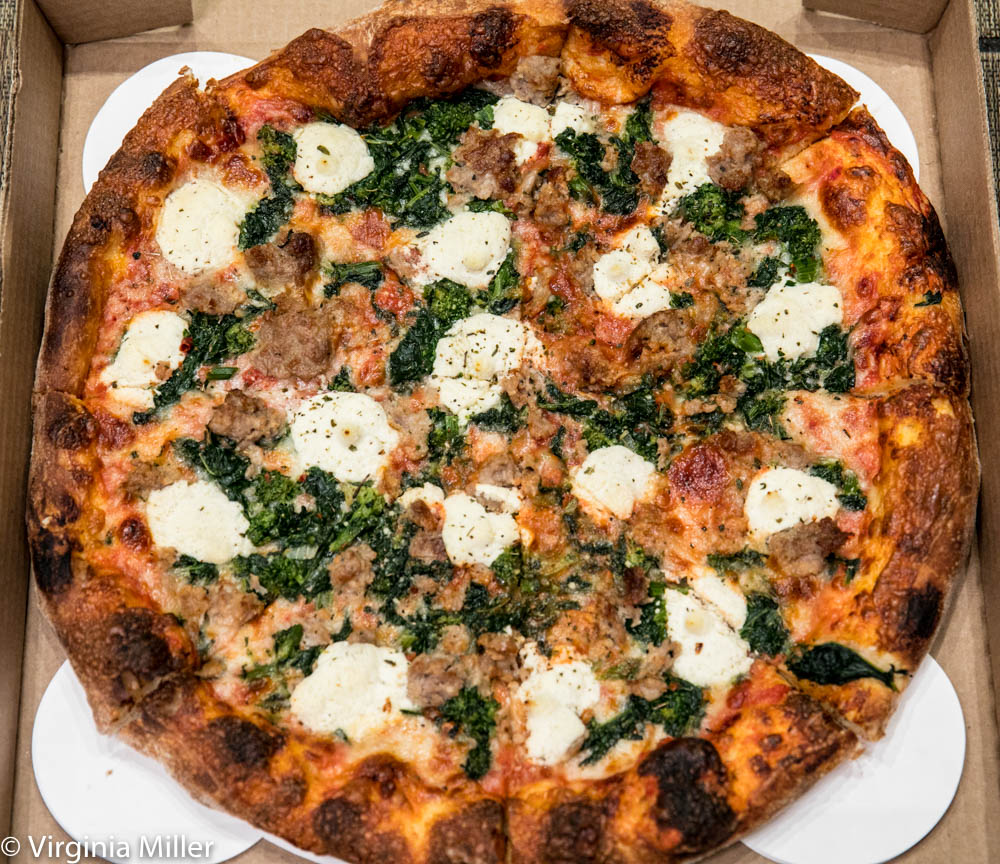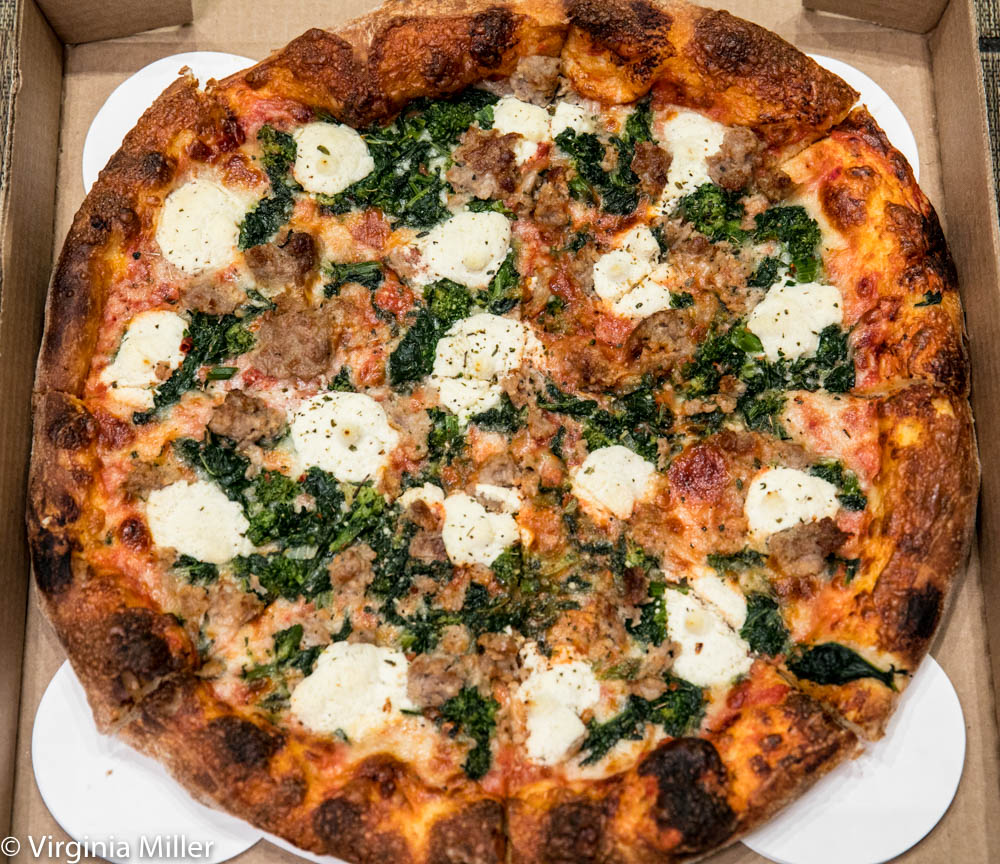 American-Italian Comfort Food: Little Original Joe's, West Portal
Original Joe's — with its other locations in North Beach and Westlake — has been an SF institution since 1937 when I started in the Tenderloin. Enter Little Original Joe's in sleepy, cozy West Portal. In a "pandemic pivot" it's a shop with a takeout food menu — it feels partly NYC, partly retro Italian grocery, full gourmet market and oh-so-SF. Third-generation brother-and-sister owners John & Elena Duggan grew up eating at West Portal's Paradise Pizza, now taking over that exact historic space. Paradise Pizza's own Sal Alioto shared his dough recipe with them, meaning that, yes, this is the first and only Original Joe's location to serve pizza… and it's damn good, too.

Their popular Italian-A erican favorites are also here, from parmigiana dishes to hefty lasagna. Besides the pizza menu, there are other newcomers at this location, including rotisserie chicken, organic soft-serve ice cream from local legend Straus Family Creamery and spicy rigatoni vodka pasta. There are frozen prepare-at-home meals, wines and gourmet groceries from Italy to the Bay Area. Warm, friendly service also confirms why the place has been bustling with customers since it opened in December 2020. // 393 West Portal Avenue, www.littleoriginaljoes.com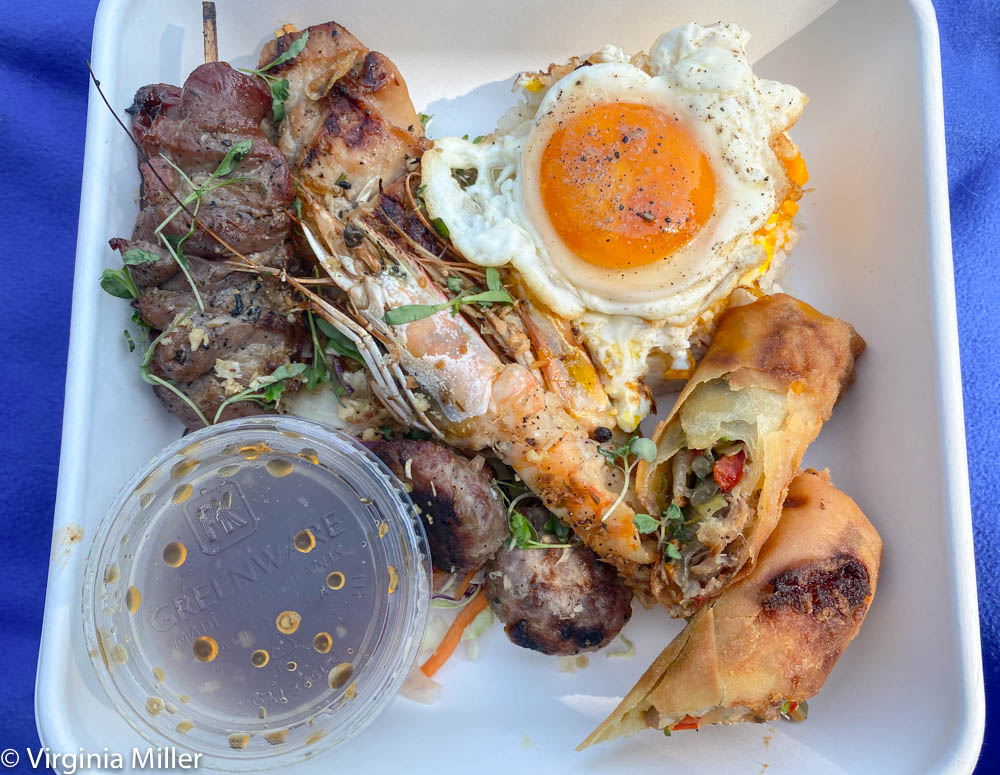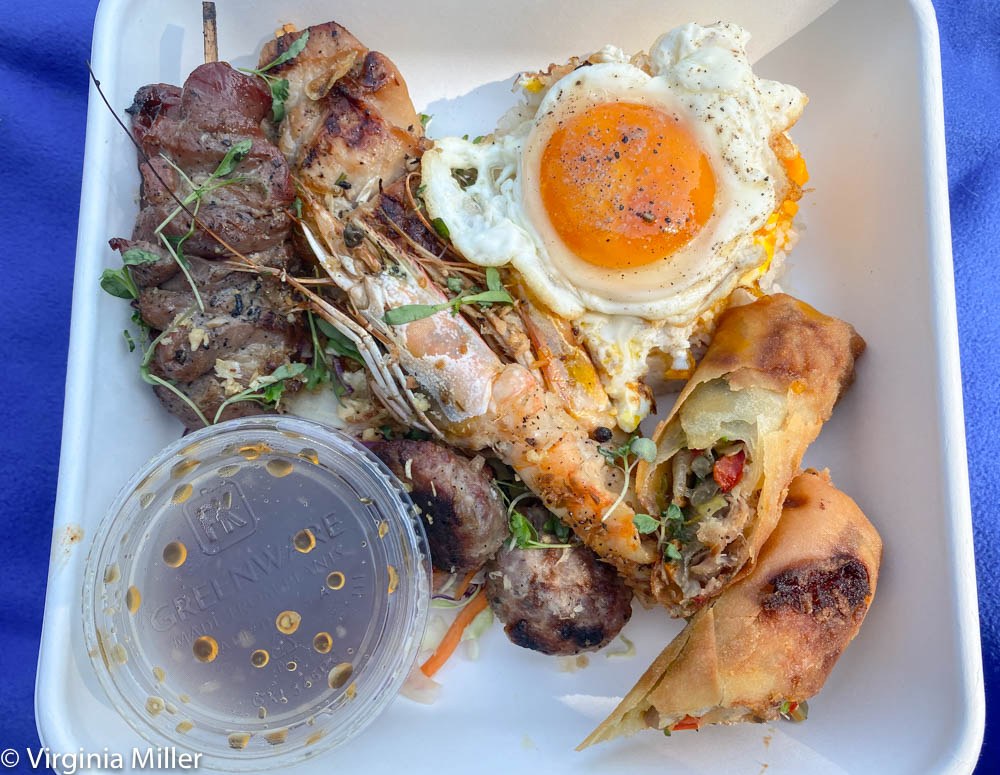 Modern Vietnamese: Lily on Clement
While there is no end to authentic, top-notch Vietnamese food in SF (with nearby San Jose home to the biggest Vietnamese population outside of Vietnam and California's long held, dense population), the Richmond District's new Lily on Clement (opened October 2020) offers a modernized take on the cuisine. It also means the return of chef Rob Lam, who you may remember from SF longtimer Butterfly or Perle in Oakland.

In my initial visit last year, pork sausage "balls" were the standout in the #1 Dac Biet Rice Bowl, a meat-seafood bowl of lemongrass chicken, BBQ pork, caramel shrimp, duck spring rolls and egg. Hanoi-style chá cá features fried turmeric fish of the day graced with turmeric aioli, cilantro, dill and onions. Vietnamese coffee is given a salty dulce de leche treatment, while other offerings include pho, shaking beef salad and specials like a $59 seasonal feast of crab fried rice, A4 Miyazaki kobe beef, California Caviar osetra caviar, egg yolk and Perigord black truffles. // 225 Clement St., www.lilyonclement.com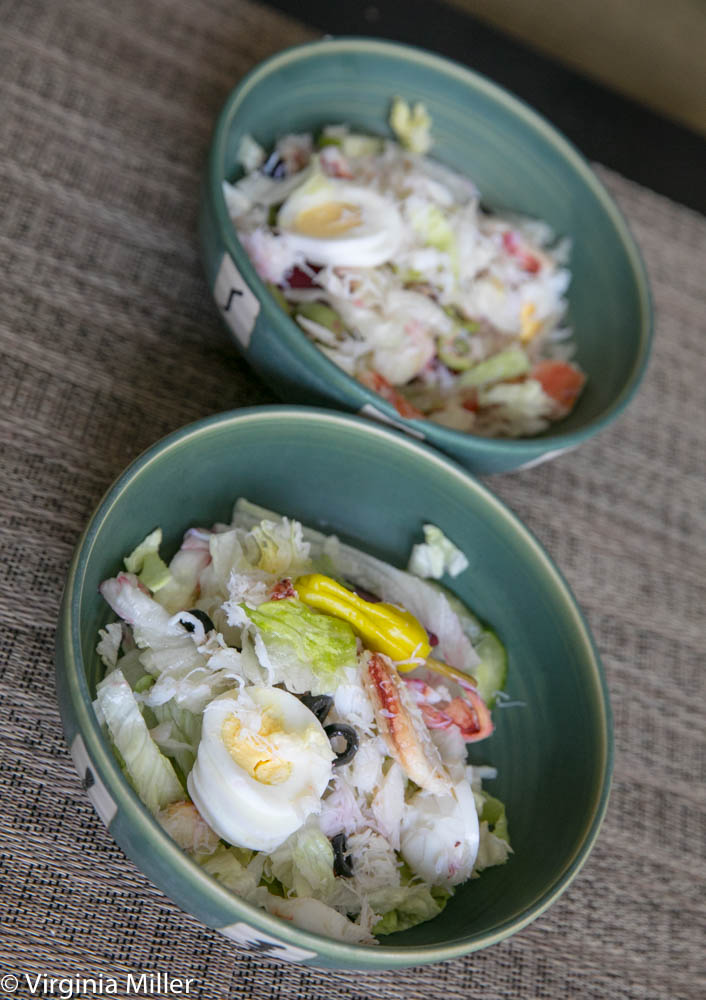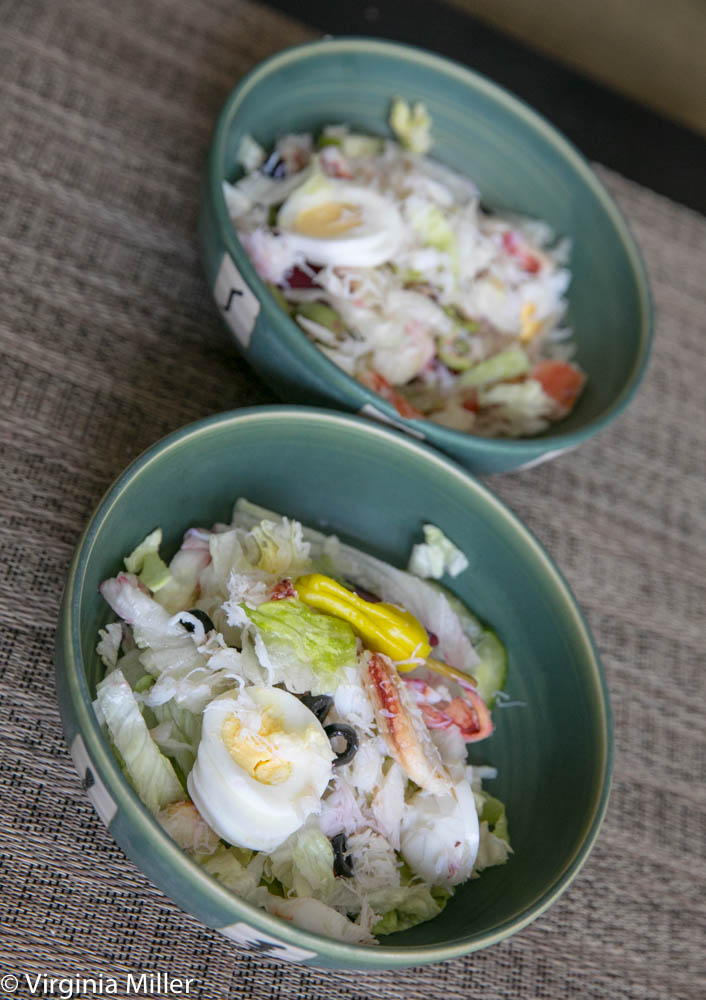 SF Seafood with Italian Roots: Portofino, North Beach
Opened in February 2020 by Frankie Balistreri, Portofino boasts a family history in North Beach back to 1937. Balistreri's father, Gaetano, had a seafood Italian restaurant in the 'hood that closed in the 1990s, while his brother Vincent and son Tommy run nearby Palermo Delicatessen II, a delightful Sicilian sandwich shop and deli. Portofino is likewise delightful. Friendly cheer greets you as you enter the cozy seafood house, the ideal place to savor local Dungeness crab season with crab Louie salads and half or whole roasted crab. It's also a great spot for fish and chips, New England clam chowder, lobster rolls and cioppino, the ultimate San Francisco-created dish. // 1318 Grant Avenue, www.yelp.com/biz/portofino-san-francisco
Seafood Shop: Billingsgate, Noe Valley
Four Star Seafood has long been a local supplier of pristine, sustainable seafood. As of this month, Four Star's Adrian Hoffman and Ismael Macias opened Billingsgate in Noe Valley, a seafood market and café selling prepared seafood dishes alongside plenty of sparkling-fresh fish and shellfish to cook at home. The bright, white shop is everything you want in a neighborhood seafood market, also offering a range of gourmet food products, local craft beer (from SF treasure, Laughing Monk Brewing) and wine. A couple minor issues, like asking for a whole Dungeness crab cracked and getting everything but the claws (I was still only charged by the lb.), threw off my first visit just a bit, but the seafood was pure goodness and prepared dishes like their New England clam chowder (there is also ceviche, crudo, poke and cioppino kits, etc.) were excellent. // 3859 24th St., www.fourstarseafood.com/pages/billingsgate
LONGTIME FAVORITES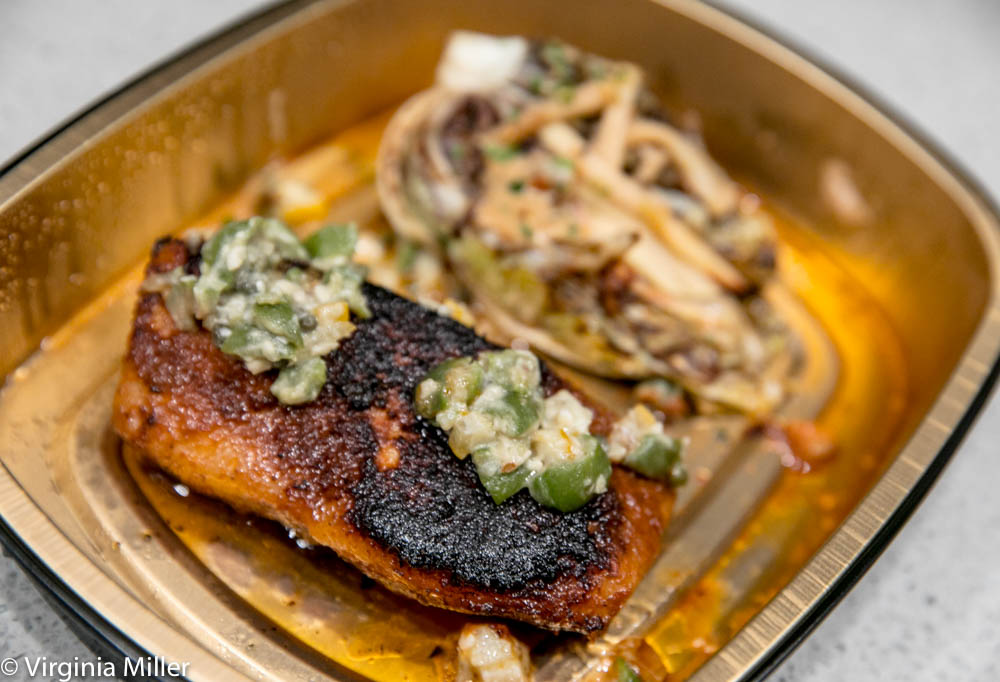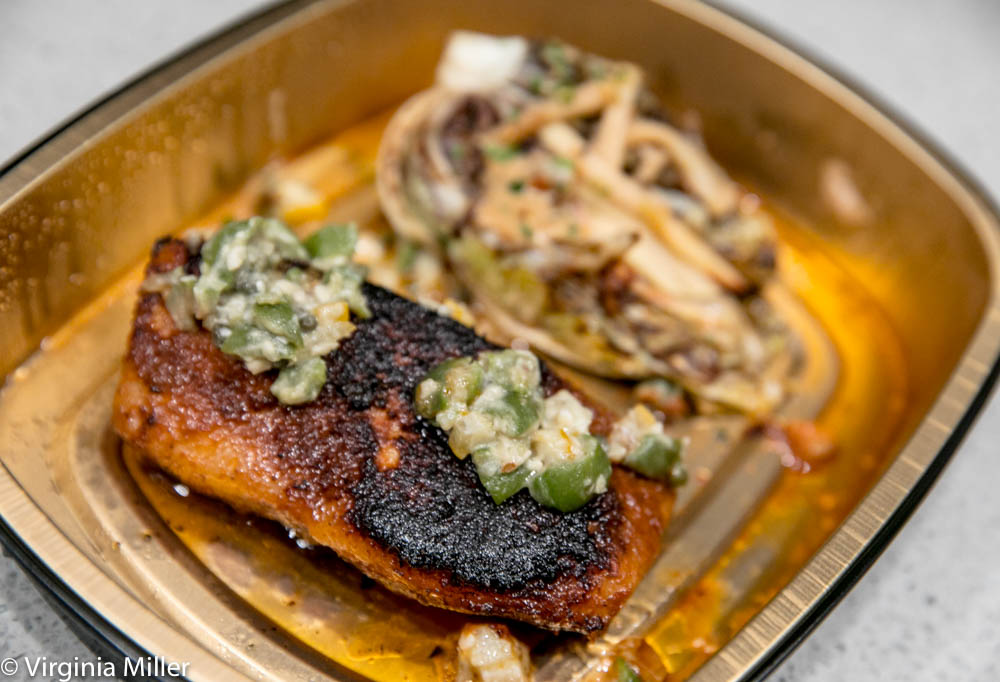 Modern Hawaiian: Liholiho Yacht Club
I hailed Liholiho Yacht Club one of the 10 most important openings of the year at Zagat the year it opened (2015). It has remained one of SF's great gems, taking modern Hawaiian cuisine, with all its international influences, innovatively delicious places. Though we so miss their lively restaurant and basement restaurant/bar, Louie's Gen-Gen Room), they've nailed takeout/delivery menus, offering their popular frozen Baked Hawaiian for dessert or new joys like a breakfast sandwich layered with chef Ravi Kapur's famed house spam, a farm egg, fontina cheese katsu and kimchi aioli on a Neighbor Bakehouse bun. Menu delights are many with highlights including fat rice noodles dotted with bacon, napa cabbage, oyster sauce and fermented black bean chili; chili honey opah (a Hawaiian fish) in preserved meyer lemon with grilled chicories and pickled apples in miso-sesame dressing; or unexpectedly addictive cashew broccoli in black vinegar and honey with pickled chilis and basil. // 871 Sutter St., https://liholihoyachtclub.com
Heartwarming Family Meals: Villon at San Francisco Proper Hotel 
Chef Jason Fox has long been one of SF's great chefs, from his days at Bar Tartine to his near-decade maintaining Commonwealth's casual-but-innovative Michelin-starred greatness. We sure miss both those restaurants but thankfully he's at the SF Proper Hotel (Villon downstairs, Charmaine's on the rooftop) and on January 11th, he kicked off weekly family meals for delivery or takeout (order at: SF Proper website, TOCK or Postmates). All meals arrive fully prepared with reheating instructions. January highlights included smoked paprika and yogurt-marinated chicken, a recipe Fox developed at Bar Tartine. February 1-7 brings a personal favorite —shrimp, chorizo and chicken paella, laden with peppers and aioli— which Fox prepares for his team on holidays. // 1100 Market Street, properhotel.com/san-francisco/restaurants-bars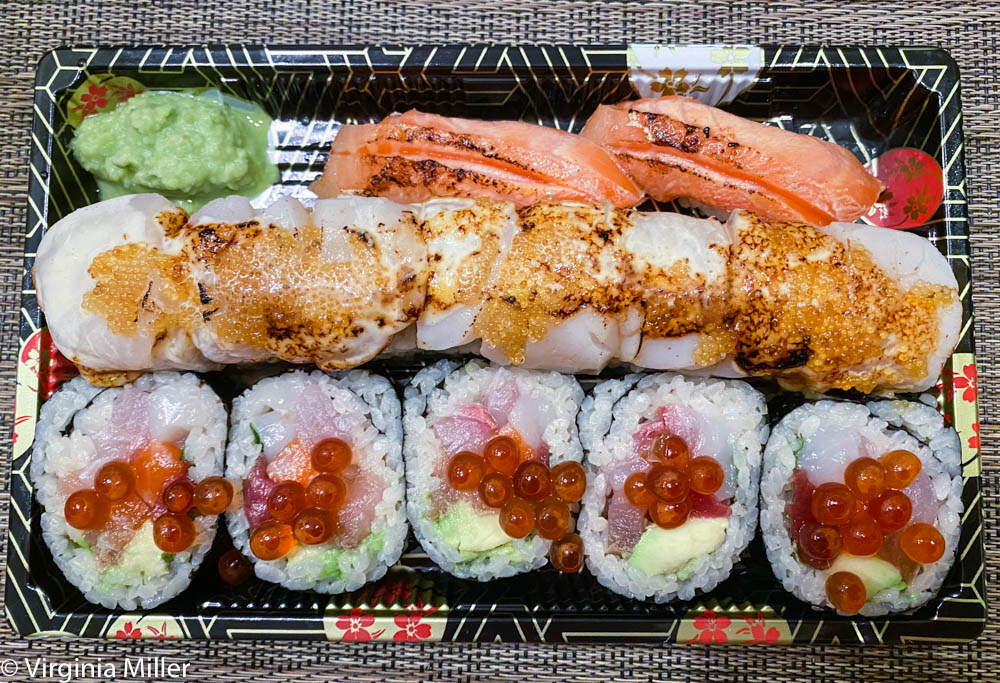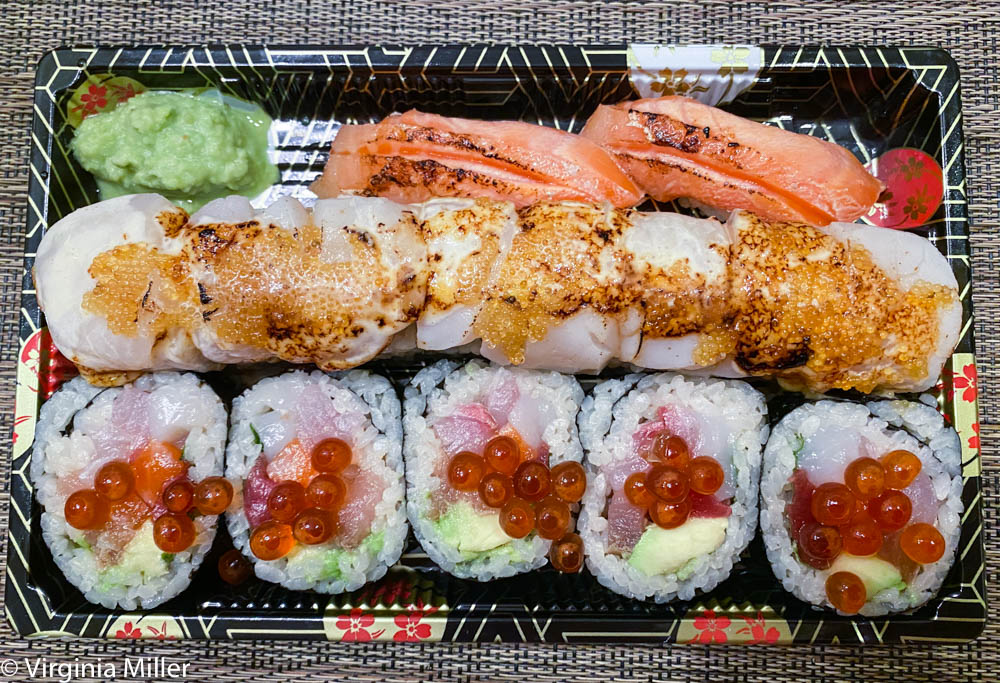 Sushi Perfection: Sasa at Japantown Mall
Open in December 2018, Sasa is one of a couple of Japantown mall's best sushi spots and ideal midpoint between the many Michelin-starred, tiny omakase bars around SF (which we truly worry about in pandemic) and casual, more Americanized maki (roll-heavy) spots. This is the kind of place where you get Toyosu Market (formerly Tsukiji Fish Market) fish from Japan, traditional sushi (nigiri) and a few exquisite rolls/maki, but at a more midrange price point from the highest end sushi treasures. The menu is extensive and fish specials of the day or chef's choice platters are always a wise choice. For now, Sasa at home slightly assuages the loss of sitting at a sushi bar watching a sushi master work their magic. // Japan Center East Mall (2nd floor), 22 Peace Plaza; www.sasasf.com
Refined Neighborhood Gem: Spruce, Laurel Heights
For some, Spruce can feel a bit stuffy, appealing to an older (and moneyed) Laurel and Pac Heights crowd. But since opening in 2007, the quality of the food, the now iconic burger and a superb spirits selection (thanks to Brandon Clements, who oversees all Bacchus Management restaurants' bars) has made it a neighborhood destination and city favorite. To be sure, it's a pricey takeout or delivery order with entrees in the $30s to low $40s. But when you want an upscale burger, or when I'm craving pitch-perfect, restaurant quality fish dishes, they nail it. Case in point: a recent Atlantic salmon mi-cuit, silky perfection with roasted butternut squash, French lentils and apples. // 3640 Sacramento St., www.sprucesf.com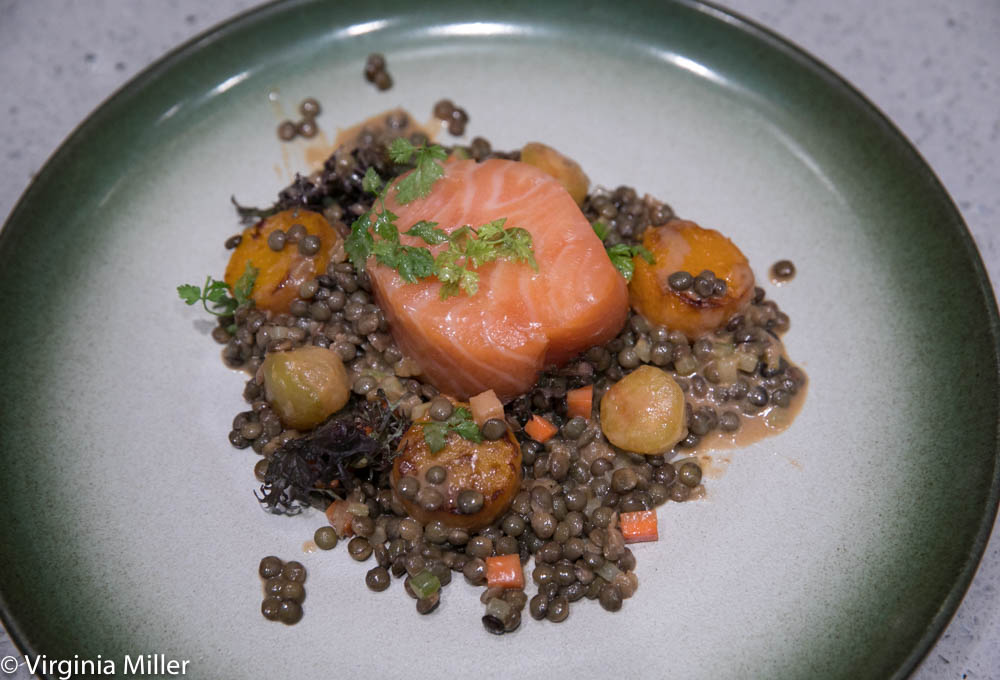 Casual Vietnamese: An Chi, Outer Richmond
Opened early 2019, this under-the-radar Vietnamese restaurant is a strong takeout option for Vietnamese food, popular for its pho and other soups like bun rieu (crab tomato soup). I go for the catfish banh mi, banh xeo tom (savory shrimp crepe of pan-seared rice flour with sweet onions, bean sprouts, lettuce, mint, cucumber, fish sauce), vermicelli noodle bowls with Imperial roll or bo tai chanh (thinly-sliced Vietnamese beef carpaccio marinated in lime juice with herbs, fried onions, peanuts). It's also available for delivery on Caviar and DoorDash (note: they have an Outer Mission original location but I find the Richmond locale stronger with a more extensive menu). // 5827 Geary Blvd., www.yelp.com/biz/an-chi-san-francisco-3
Funky-Fun American-Chinese Food: Mission Chinese
The one, the original (since 2010, well before NYC, alongside fondly remembered, long defunct Mission Street Food and Mission Burger) Mission Chinese is still humbly housed in Lung Shan on Mission St., delivering and offering takeout of Danny Bowein's oft-copied dishes like kung pao pastrami. Lately, I've been savoring their country-fried hamachi collar in Pok Pok fish sauce caramel with daikon and carrot pickles, or their spicy stir-fried chicken with new potatoes, zucchini, jicama, pickled chilies and black beans. I cool that down with chilled Thai peanut rice noodles in coconut-peanut sauce, accented by pickled sultanas (green seedless grapes), chili and mint. // 2234 Mission Street, www.missionchinesefood.com
BONUS LOCAL FOOD RECOMMENDS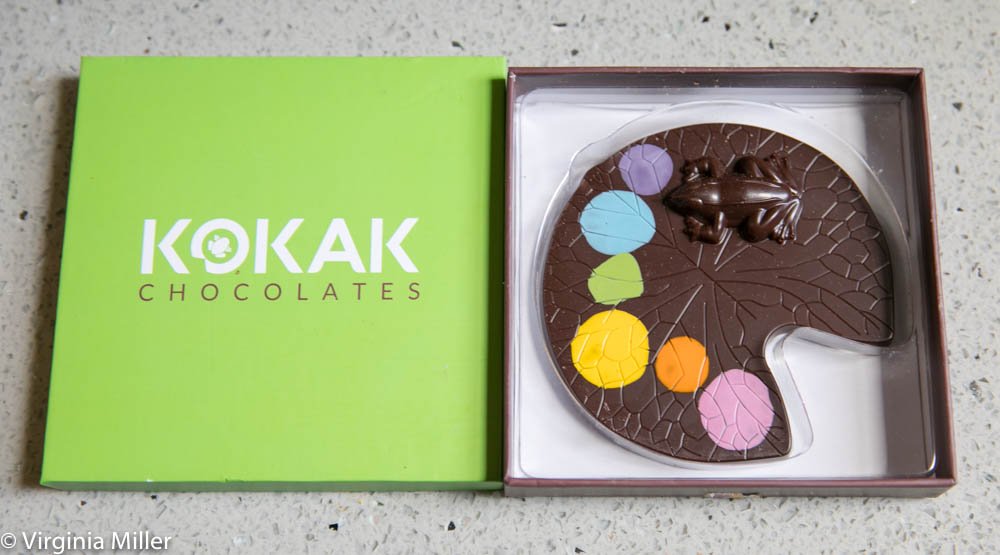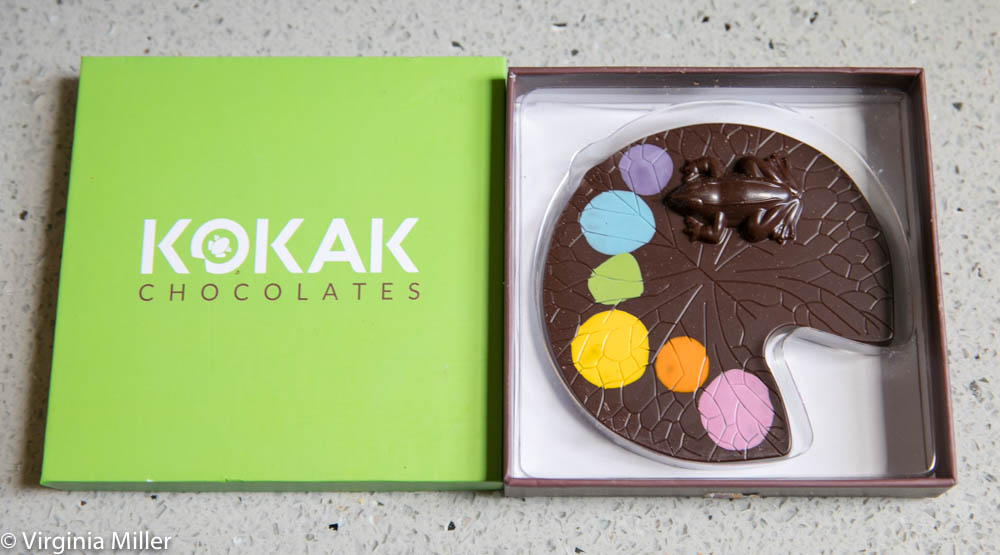 — Kokak Chocolates: Kokak Chocolates is a newer SF chocolate shop (in the Castro) opened by chocolatier Carol Gancia, named after the Filipino word for "ribbit," celebrating Gancia's heritage and frogs, which adorn the artful Artist Palette Heirloom 70% Dark Chocolate Bar. Her gianduja/hazelnut caramels are as good as the best I've ever tasted (texture and flavor), while her truffles include welcome flavors like kalamansi lime, peanut praline or pumpkin pie. Their special releases for Valentine's Day include a "chocolate love tower" compiling some of their best chocolates in one "tower."
— Mistobox Coffee Subscription: As good as it gets for coffee services, SF-born and based Mistobox delivers a tech-savvy, easy and comprehensive database to select roasted to order coffee beans from artisanal, small batch roasters around the nation. In "normal" times, I keep up on the best local coffee wherever I travel in the US and world each month. Mistobox sells all those greats in a service you can set to your own delivery regularity, but it also allows me to dig into more under-the-radar places I don't get to, sampling top-notch roasters like Red Rooster in Floyd, VA, or Alma Coffee in Canton, GA.