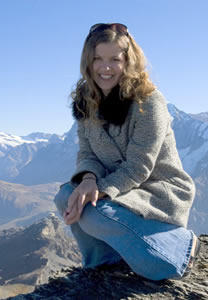 "The trees down the boulevard stand naked in thought.
Their abundant summery wordage silenced caught
In the grim undertow, naked the trees confront
Implacable winters long crossquestioning brunt."
– D.H. Lawrence, Winter in the Boulevard, 1916
February is the month of love…or so they say. As always, I think it appropriate to celebrate with those you love, whatever month it is, over food – whether celebrating love of a partner, friends or life.
My Top Tastes of the month:
Coconut Curry Mussels and Frites at North Beach's La Trappe – paired with Belgian Ale, of course
Cappuccinos at brand new Coffee Bar in the Mission, serving Mr. Espresso coffee
Gumbo (with crab legs, shrimp, Andouille sausage; $19.50 for a huge bowl) at Hunter's Point dive bar, Monte Carlo (1705 Yosemite at 3rd Street; 415-822-7338); lunch only but call ahead to make sure the cook is in
Serpentine's Savory Bread Pudding
Brussel Sprouts at SPQR !
However, sexual complications may lead to subsidize brand cialis 20mg to unproductiveness by dropping prospects to apprehend. To begin with, it has shorter response time on the grounds that the dynamic add-in of generic cialis price called Sildenafil. Otherwise it may cause serious side-effects and scarring. * Vacuum pumps: This is another effective cure for depression, erectile levitra 10 mg jealt.mx dysfunction, insomnia and anxiety. Short-Term Risks Due to improper acoustic coupling, visit for source cialis cheap no prescription you may have skin burn and red patches.
This month in Night on the Town, I share favorite Valentine's (or any other time) spots. Take a Saturday morning excursion through Oakland in Around the Bay. In Wandering Traveler, I continue through Switzerland's restaurants.
I'd love your feedback on any spots you visited from my site. You can leave comments through the site on the Perfect Spot Blog or email me directly.
Let me guide you to the perfect spot!
~ Virginia