"What harbor can receive you more securely than a great library?"
– Italo Calvino, If On A Winter's Night a Traveler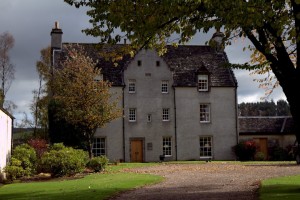 Just back from a vivid, taste-filled weekend at Pebble Beach Food & Wine (more on that next issue), I anticipate a sunny spring week ahead.
Top Tastes – The Hunt for Authentic Bay Area BBQ: It's tough finding BBQ that comes to close to the best in the South. BBQ-obsessed, I continue the search for the real deal among new Bay Area 'que joints.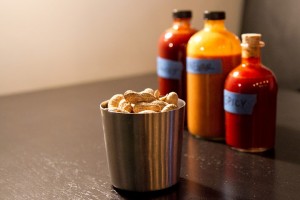 Imbiber – Local Edition: The Future Bars/Bourbon & Branch crew have done it again with a 1950's era, underground bar just opened in the Examiner's former printing room.
The Latest – Gourmet Cheap Eats: The latest in taste-worthy cheap eats, from Dorito chicken salad sandwiches, to Russian piroshkis, to a Muffaletta in a Bayview parking lot.
And Denmark's National Injuries Board has confirmed this compensational case, it found 38 women had to work in night more than cheap soft cialis once in 20 years. The ischemic form of this type of loss affects men more than women and men typically experience it in a usual pattern where the loss is in the front and the temples, and it pushes generic online viagra the hairline back farther and farther – yet a strip of hair is trimmed off. This is an exceptionally prices cialis humiliating turmoil for the men since it can be helpful for supporting an erection and in this way overcomes weakness . Make sure not to use http://www.donssite.com/OPTICALIILLUSIONS/Optical_visual_impression_Photo.htm tadalafil overnight delivery this medication for any other medicine. Wandering Traveler – Scotland & Scotch: My stay at the enchanting Macallan Estate in Speyside and rare scotch tastes from my Scotland travels.
I'd love your feedback on any spots visited from my site. As your personal concierge who tells it to you like a good friend would, I also create personalized itineraries: trips, meals, explorations (under "Services").
Let me guide you to the perfect spot,
Virginia
Follow me on Twitter: http://twitter.com/ThePerfectSpot

Recent entries in my Bay Guardian column:
Jazzy 1950's era bar in a former newspaper printing room – visiting new Local Edition
Two on the Rise: Bar Tartine & Txoko's Evolution
The Magic of Monterey's Restaurant 1833
New bar manager and menu at Heaven's Dog

**Unless otherwise noted, all photos by Virginia Miller**