Trying well over 100 dishes in July alone — from San Francisco to Albuquerque, New Mexico — here are my 7 standout dishes of the month.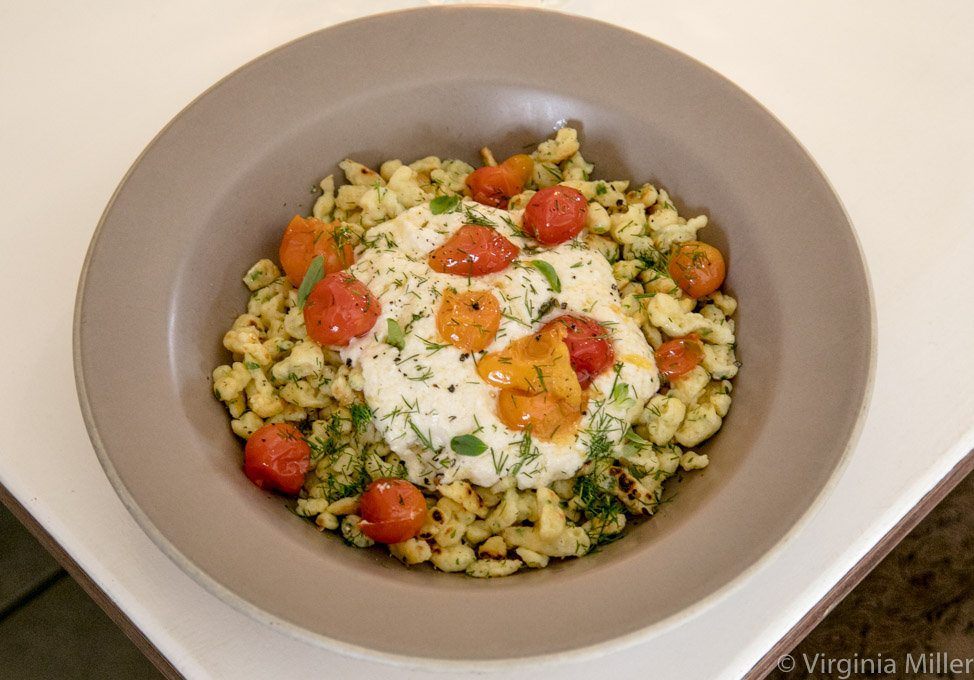 1. Duna's Farmer's Cheese Spatzle
Here's my review and details on brand new Duna from the ever-talented Bar Tartine chef duo of Nick Balla and Cortney Burns. Their near perfect spatzle doused in fresh farmers cheese ($16), contrasted with sweet, stewed tomatoes (don't miss the stuffed cabbage rolls, either) is my top dish of the month.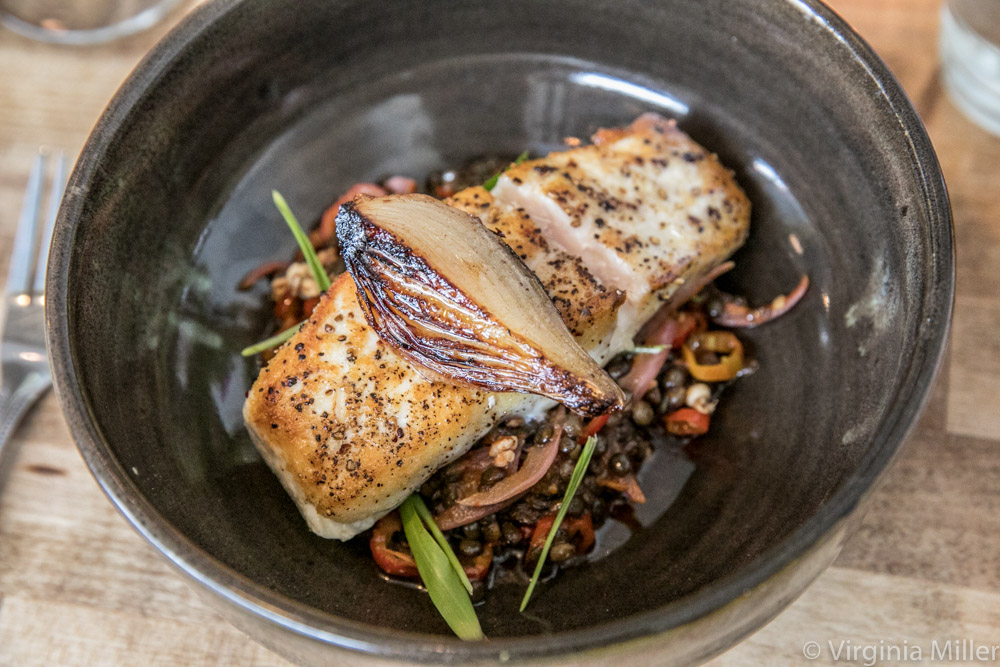 2. Cassava's SF Bay Halibut

One of SF's great neighborhood gems with high quality dishes and a steal of a $42, four-course tasting menu, Cassava is as special as ever. Buttermilk marinated, sous vide fried chicken thighs ($13) are tough to resist but during my recent return, an entree of local halibut ($27) — fresh out of the SF Bay and grilled up with spring onion confit, lentils and Jimmy Nardello peppers, accented by pickled watermelon rind and cayenne pepper oil is a healthy, gratifying feast (it's even better with thoughtful saké pairings).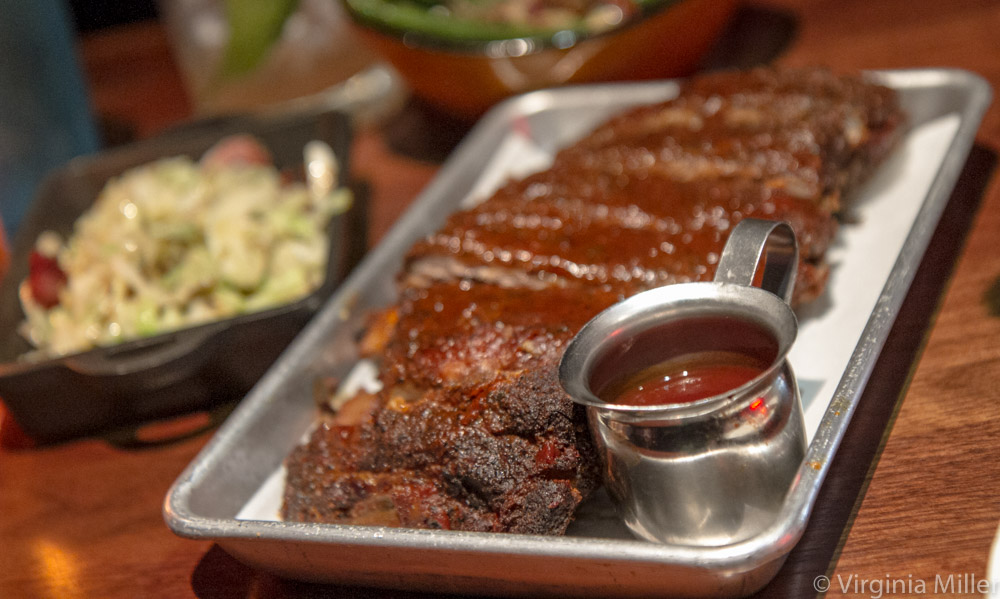 3. Hazel Southern Bar & Kitchen's Ribs
Open at the end of April 2017 in the sadly short-lived Cadence space, Hazel Southern Bar & Kitchen doesn't quite work for me, from the noisy, sports bar vibe with too many TVs, to the overly sweet or alternately bland cocktails (none of which sets the scene to want to come and drink from their robust American whiskey selection).
But their Southern food is a pleasant surprise. If only one could eat it in another, less chaotic space. Ideally crisp, not overly fried, sour-sweet fried green tomatoes ($8) to flavor-rich collard greens ($6) all are better than expected. The star of the show is uber-juicy Big Daddy D's BBQ ribs ($18/23 for half or full rack) with savory, sweet BBQ sauce. The ribs may not equal the best of my multiple BBQ road trips through the South but they certainly are in the category of good barbecue.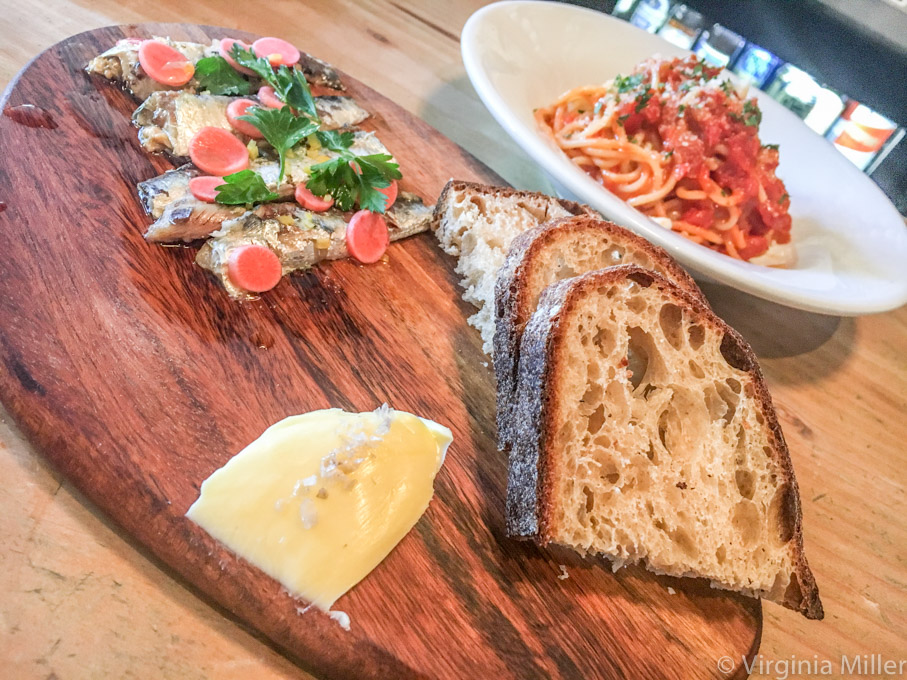 4. Birba's Spaghetti all'Amatriciana
Open since April 2015, Birba is one of my SF neighborhood favorites. A place I don't necessarily like to talk about — and yet want to promote — because it's so tiny and special. I don't want it overrun yet I want it to live forever. Birba is the kind of unassuming, microscopic gem one would stumble upon down a cobblestone, narrow street in Italy or Spain, right down to impeccable natural wines, sherry and vermut (Spanish vermouth) by the glass or bottle — but in SF's Hayes Valley near SFJazz, SF Symphony, the opera and ballet.
Besides engaging owners who love to chat with customers, the deal is sealed with top notch small plates — especially given a minimal "kitchen." Think impeccable sardines with Tartine bread or a dish of burrata and apricots in summer. Recently it was a heartwarming spaghetti all'amatriciana ($14) tossed with Calabrian chiles, tomato, pancetta and pecorino cheese that was so good I actually ordered two bowls.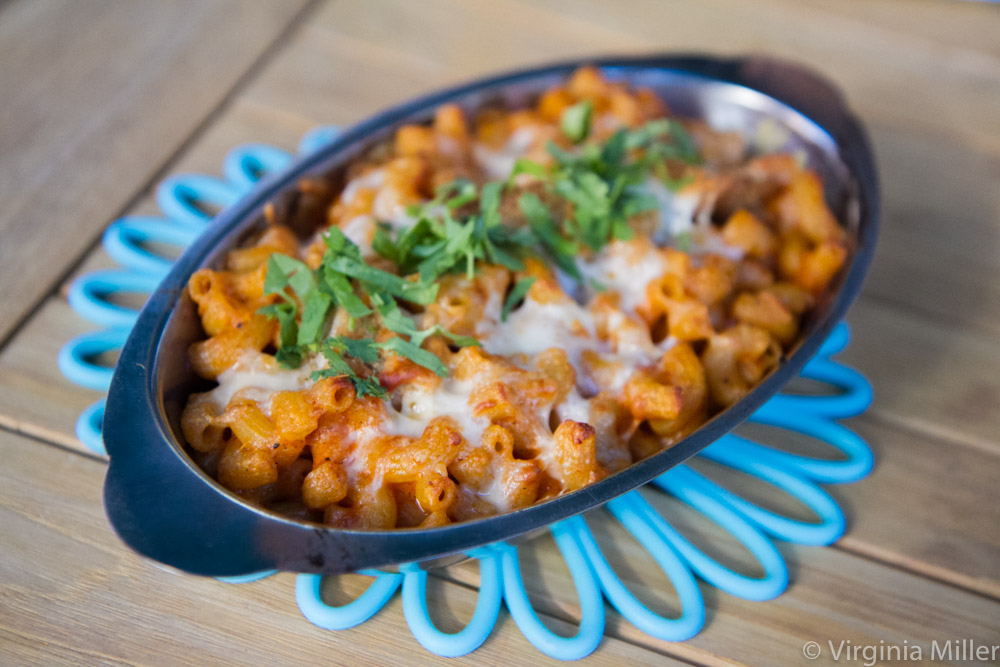 5. Navi Kitchen's Tikka Masala Mac 'n Cheese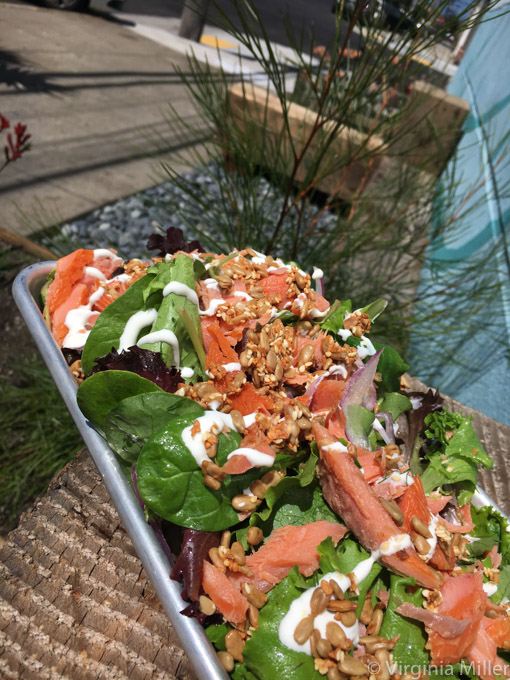 From its sunny patio to the lofty, bright blues of the interior, order-at-the-counter Navi Kitchen is chef Preeti Mistry's newest spot, open in Emeryville late April — my interview with her in Time Out magazine this month.
Sipping low proof vermouth and bitter-based cocktails, Mistry's crispy, thin crust Indian pizzas are laden with the likes of kheema/Indian ground beef (a Bolognese-meets-sloppy Joe-esque lamb beef tomato sauce) or inspired by Indian dishes like eggplant-centric baingan bharta.
But tikka masala mac + cheese ($12) — a bowl of Baia pasta elbow pasta doused in gouda, white cheddar and house hot sauce, scooped up with toast points — threatens to steal the show.

6. Hook Fish Co.'s Smoked Trout Salad
I recently told you about the local seafood goodness of Outer Sunset newcomer, Hook Fish Co., here. If their smoked trout salad is on the ever-changing, catch-of-the-day menu, it's a filling, healthy mountain of smoked fish over lettuces, shaved vegetables and herbs, drizzled in creme fraiche, vinaigrette and "everything seed" clusters. Contrast, crunch, soft creaminess and subtle smokiness = healthful goodness.
7. Duran Central Pharmacy's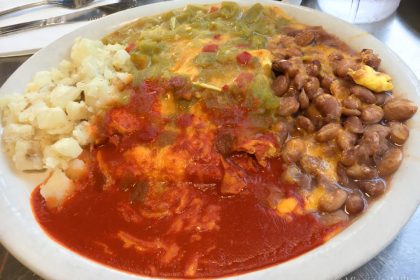 An Albuquerque institution since 1942, Duran Central Pharmacy is one of those historic, charming dives that makes a city. A diner in the back of an active pharmacy, Duran still packs out with locals and travelers all day long.
Like much of the food around town, this is New Mexican cuisine smothered in cheese and drowning in sauce — red and green sauce, or as locals dub the combo: "Christmas sauce." It's heavy, filling and not at all like lighter, fresher Mexican fare found around parts of MX and California. Nor is it Tex Mex although you'll find some kinship there. This is New Mexican cuisine, blessedly dominant on hatch green chilies and the like. And at Duran, the blue corn enchilada plate comforts with robust blue corn enchiladas drowning in green or red chile sauce.