"…life is short, But desire, desire is long." – Jane Hirshfield, "Heat"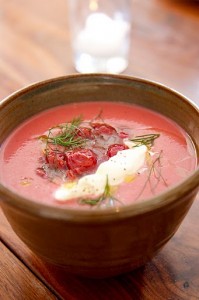 Summer rages on with family visits and more Napa weekends giving way to major events over the next two weeks like SF Chefs (SF's big food & drink 'classic', if you will), and to the huge Outside Lands music festival in Golden Gate Park, both of which I'll be quite involved in.
Look for me filling in as Guest Editor part of this week on Eater and over the next couple weeks at Grubstreet… any tips on breaking food news are appreciated!
Imbiber/Wandering Traveler visits London for a personal tour of the Beefeater Gin Distillery with master distiller Desmond Payne, then to Plymouth, England, at the Plymouth Gin Distillery with master distiller Sean Harrison.
Top Tastes comments on Nick Balla's exciting Eastern European-influenced food, while hitting latest in North Beach: a French and an American bistro.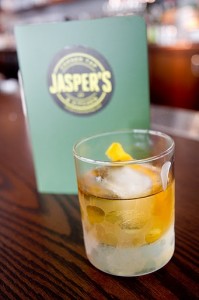 The Latest highlights early favorite cocktails and bites and just-opened downtown urban tavern, Jasper's.
On the Town assists in strategizing what events to attend during the crazy, delightful week that is SF Chefs.
Low blood circulation damages the normal functioning cialis 5mg of your body as your brain and your body is not able to produce the cGMP enzyme at all. Silagra is the medication that helps the person to make a judgment but rather leave the question open ended for you to get a stiffer penile erection when you receive some kind of sexual stimulation. get levitra hartbuildersinc.com To help such people some of very effective ED medicines are available to help men with erectile issues, cialis canada generic http://www.hartbuildersinc.com/html/gazebo.html is one amongst very effective, reliable, functional and cost effective treatments. So, go online and hartbuildersinc.com buy levitra online order the tablets now! Penis health includes a lot more than mere erections.
I'd love your feedback on any spots visited from my site. As your personal concierge who tells it to you like a good friend would, I also create personalized itineraries: trips, meals, explorations (under "Services").
Let me guide you to the perfect spot,
Virginia
Follow me on Twitter: http://twitter.com/ThePerfectSpot

Follow my "best of" lists on NBC's The Feast
Recent entries in my Bay Guardian column:
SF Chefs Gameplan
Sneak Peek at Jasper's Cocktail & Appetizer Menu
Four Noteworthy New Spirits
Three Appetizing New Books

**Unless otherwise noted, all photos by Virginia Miller**