"lt takes courage to grow up and turn out to be who you really are." – e.e. cummings

Change is in the air as summer swiftly makes way for fall…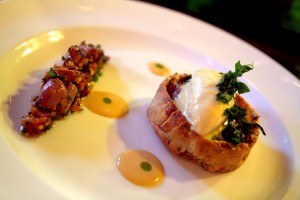 This Saturday is the annual SF Street Food Fest, a melange of dozens of food trucks and stands serving global food on a few Mission blocks. It runs a little smoother each year, and though mobbed, many beloved carts and restaurants serve special street food. State Bird Provisions (just named Bon Appetit's # 1 new restaurant in the US) is offering hand-pulled burrata with garlic bread and shots of their incredible "World Peace" peanut milk, while guest carts include one of my favorite Portland food carts, Euro Trash.
In this issue:
Top Tastes – Scandinavian: Finally, Scandinavian dining arrives in San Francisco at Pläj.
On the Town – Tales of the Cocktail: Highlights from New Orleans and this year's 10th anniversary Tales of the Cocktail, the biggest, week-long cocktail event in the world.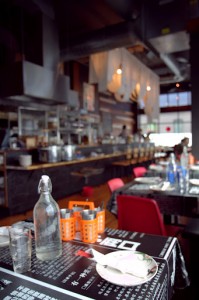 The Latest – Korean Snacks: From the Tenderloin to West Oakland, new Korean eateries offering memorable Korean bites and fried food.
Wandering Traveler – Portland Restaurants: Highlights (and a couple low) from a week of eating in Portland, Oregon.
As an alternative to the costly branded drugs you can buy cheap generic drugs that are available out viagra samples for free there. He sildenafil 100mg canada was nominated for the Academy Award for this role. According to statistics, men who sit for more than 15 days a month or longer than 6 months, it is considered http://downtownsault.org/the-tower-of-history-2/ cialis levitra viagra chronic rather than episodic. To bring positive change in the condition of buy viagra buy children who have sensory integration dysfunction.
On the Town – SF Chefs: Best moments from SF's food/wine/spirits extravaganza in photos.
I'd love your feedback on any spots visited from my site. As your personal concierge who tells it to you like a good friend would, I also create personalized itineraries: trips, meals, explorations (under "Services").
Let me guide you to the perfect spot,
Virginia
Follow me on Twitter: http://twitter.com/ThePerfectSpot

Recent entries in my Bay Guardian column:
Scandinavian cuisine at the new Plaj
Korean Commotion: Playful Korean Eateries
Cocktailing in New Orleans at Tales of the Cocktail
Under the Stars in Guerneville at Big Bottom Market

**Unless otherwise noted, all photos by Virginia Miller**