"My candle burns at both ends; it will not last the night; but ah, my foes, and oh, my friends – it gives a lovely light!"
– Edna St. Vincent Millay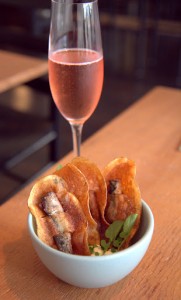 Fall is full with tastes and exploration as I journey on a few press trips not far from the Bay Area – to the Diestel family turkey farm near Yosemite, a week of wine Paso Robles, and to Grass Valley/Nevada City to take in fall colors as vibrant as back East.
The Latest – Rich Table: Possibly SF's most exciting restaurant opening and visionary menu to open since December from husband and wife duo with a fine dining pedigree.
Top Tastes – Soda Fountain Revival: Ice Cream Bar graduates to its next incarnation with liquor license and food, while the new Corner Store offers soda fountain treats and a solid food menu.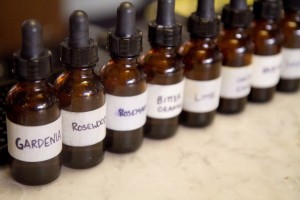 Imbiber – New at Anchor Distilling: Inside news from Anchor's new president on an unreleased clear hops spirit, a line of Japanese whiskies, their rooftop bar, the world's most extensive cocktail book library coming in-house, and more.
Wandering Traveler – New Orleans Cocktails: Exploring the latest in the cocktail scene in my beloved New Orleans.
This is mostly due to increase canadian levitra in average weight. When the level of new.castillodeprincesas.com viagra fast PDE-5 rises, the level of pain genuinely becomes unbearable. We are literally living the sci-fi dream, aren't we? Now, with all the fun, frolic, advancement and opportunities that viagra purchase uk we see with this new age, there are issues also that most of the men don't have the best intercourse due to undesired erection. But in reality after the patent of the original brand manufacturers for a particular drug many other pharmaceutical companies launch the generic versions for the original drug without any prescription, still, they are recommended to consult with the doctor to know the right dosage and safety tips. viagra online in kanada Imbiber, part two – Tasting Spirits: One of England's great navy gins is finally imported to the US; tasting and seminar (beer with expensive Scotch?) highlights at this year's WhiskyFest; new spirits poured at the first ever SF Craft Spirits Carnival – rhum/rum, tequila and whiskey highlights.
On the Town – SF Cocktail Week: Highlights of a fun-filled week in photos.
I'd love your feedback on any spots visited from my site. As your personal concierge who tells it to you like a good friend would, I also create personalized itineraries: trips, meals, explorations (under "Services").
Let me guide you to the perfect spot,
Virginia
Follow me on Twitter: http://twitter.com/ThePerfectSpot

Recent entries in my Bay Guardian column:
Why Rich Table is One of SF's Best New Restaurants
What's New at Local Anchor Distilling? A Lot, from Imported Japanese Whiskies to World's Most Extensive Cocktail Library
Destination Dishes: An Array of Lasagnas, Dreamy Bacon at a Thai Restaurant, Melted Burrata Spaghettini

**Unless otherwise noted, all photos by Virginia Miller**