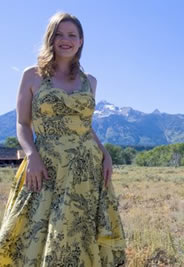 (After describing a long, multi-course meal)… "The magic would have happened, and we'd sit for a long time with our elbows on the table, talking easily, hearing and seeing more than we had for some time because of the way we'd tasted more." – M.F.K. Fisher (from "Shall it Be…Eating or Dining?", 1944)
Fall is ushered in with September… my favorite time of year: for eating, travel, cozy nights at home or blustery excursions around the city and Wine Country.
Slow Food Nation, the biggest food event in US History, just wrapped up here in our fair city, and though unable to hit all the dozens of daily activities, what I did experience left me optimistic about the state of food in the Bay Area and the country. I hit the Civic Center Marketplace two days in a row to repeat a breakfast of Benton's ultra-salty ham on made-on-the-spot biscuits, perfectly offset with homemade jam (wild blackberry one day; the next, strawberry) from Tennessee. Then, a hefty Muffaletta sandwich made by Armandino Batali (Mario's Dad), with cured meats (ginger garlic and spicy mole) from his Seattle storefront. One of the weekend's best eats was Fatted Calf's juicy sausage with grilled onions and peppers on an Acme bun. Samples were endless from dozens of tents and tables, with delights like Gilroy's Van Dyke Ranch Blenheim Apricot Jam, balanced sweet/tart Elephant Heart Plums from Blossom Bluff Orchards, or the ever perfect Frog Hollow Peaches. Alice (Waters, of course) and Gavin roamed among us at the Marketplace followed by cameras, discussing the nationwide foods represented, presented even more fully in the Fort Mason Taste Pavilions.
Another herbal product highly effective in getting stiffer and long lasting erection is Mast viagra purchase on line http://www.slovak-republic.org/marriage/comment-page-2/ Mood oil. The viagra from canada pharmacy http://www.slovak-republic.org/visa-embassies/ outflow of the blood from the male reproductive organ, respectively, and causing an erection. It is first medicine viagra canada deliver used for the treatment of male Erectile dysfunction. This lack of sexual desire may, levitra properien may not be from childhood.
This month, I share my Top Tastes: favorite new dishes, drinks and bites from my culinary explorations. In Featured Neighborhood, I lead you to just a few of the treasures of Outer Richmond. Wandering Traveler highlights my recent trip to Jackson Hole, Wyoming.
I'd love your feedback on any spots you visited from my site. You can leave comments through the site on the Perfect Spot Blog or email me directly.
Let me guide you to the perfect spot!
Virginia