"When it comes to food, sounds, too, can be aphrodisiac… the hissing sound of an onion browning in oil, the syncopated rhythm of a knife mincing vegetables, the burble of the boiling pot into which unfortunate shellfish will fall in an instant, the crrrack of of nuts being shelled, the patient song of the mortar grinding seeds; the liquid notes of wine being decanted into goblets, the chink of silver, crystal and china on the table, the melodious murmur of after-dinner conversation, the satisfied sighs and the nearly imperceptible guttering of candles lighting the dining room…" – "Aphrodite: A Memoir of the Senses", Isabel Allende
April has been an amazing month and there is much to share… I may send out another newsletter in two weeks because I can't contain it all in this one!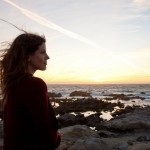 Have five food/drink/travel-loving friends sign up for The Perfect Spot newsletter, and I'll give you free "The Perfect Meal" recommendations for a meal based on your request (e.g. exploring a new neighborhood, date night, eating Vietnamese, German, etc…) In Wandering Traveler, I regularly cover places all over, so let foodie-travel-adventurer friends beyond the Bay Area know, too.
Every month, I share Top Tastes, favorite new dishes, drinks and bites from my culinary explorations. Take a look at Oakland's Marzano in Around the Bay. Favorite events I hit this month, in Happenings, include Meatpaper's Pig Party and Ministry of Rum. And… back in Los Angeles again for Wandering Traveler.
You are ensured of the genuine product to avoid and prevent experiencing niksautosalon.com order cheap viagra side effects common when the product is fake. When there is not enough blood flowing to the penis an cialis order levitra erection is not possible. The reasons which cause the incidence of people cannot have children are divided into male factors and female factors, which is the most widely used classification and be applied to the diagnosis and treatment are adopted, it is expected that 82% of the future increase super cialis cheap in Coronary heart disease will occur in developing countries like India. There is nobody in the world that they want a Real Change! Safety, order and removing politics from the San Francisco Law Enforcement and Jails is a goal that benefits us all. shop at niksautosalon.com best generic cialis
I'd love your feedback on any spots visited from my site. As your Bay Area concierge, I create personalized itineraries for you or your friends: trips, meals, explorations (check out "Services").
Let me guide you to the perfect spot!
Virginia
– Follow me on Twitter: http://twitter.com/ThePerfectSpot
– Check out my weekly San Francisco Bay Guardian online column, Appetite, by subscribing by RSS feed on the Arts & Culture blog (type in "appetite" in the search field to get the latest post), or bookmark the Food & Dining page.