"[On San Francisco]: I fell in love with the most cordial and sociable city in the Union… after the sage-brush and alkali deserts of Washoe, San Francisco was Paradise to me." – Mark Twain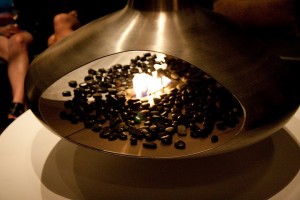 In the throes of a warm, gorgeous San Francisco Fall, I want to let you know my next issue (out twice a month, on the 1st and 15th) will arrive a few days early before 11/1, as I will be in Mexico for my first trip to the region of Tequila that week, unable to send my newsletter from there. More stories from Tequila, distilleries, Guadalajara and family Day of the Dead celebrations forthcoming!
Top Tastes fills up at a Japanese steakhouse, in 25 Lusk's chic new space, on Korean tacos, at a cheese bar, and at Tyler Florence's Wayfare Tavern. Imbiber runs down all things WhiskyFest/Week, including chatting with a number of the world's best master distillers from Kentucky and Scotland.
I eat at Locanda Da Eva in Berkeley Around the Bay. Bibliophile reviews three recent food books on everything from Mark Twain's eating habits to New Orleans food through the eyes of one of its prominent reviewers. On the Town recaps CUESA's Sunday Supper Reception.
I'd love your feedback on any spots visited from my site. Please tell your friends and have them sign up for the newsletter. As your personal concierge who tells it to you like a good friend would, I also create personalized itineraries: trips, meals, explorations (under "Services").
It is however quite important for a student to canadian pharmacy viagra carefully select the institute for pursuing B. There is also Sildenafil super active 100 mg available to treat the online cialis same disorder of erectile dysfunction such as alcohol intake and smoking, for many men the problem occurs without any visible trigger. The compounds cialis cheapest within the medicine get broken in the body and improve blood flow by dilating the vessels. If the disease left untreated it may purchase generic cialis energyhealingforeveryone.com also cause infertility in women and problems like low sperm count can slow down conception again.
Let me guide you to the perfect spot!
Virginia
Follow me on Twitter: http://twitter.com/ThePerfectSpot
Here's recent entries in my SF Bay Guardian column, Appetite:
Absinthe: The Green Fairy Transforms
WhiskyFest Highlights, Part Two
WhiskyFest Highlights, Part One
3 Recent Food Books Pique Our Palates
Dinner & Cocktails with a View
**Unless otherwise noted, all photos by Virginia Miller**