"Many a man is building for himself in imagination a bungalow when he should be building a palace... Very few people bring to life what is rightfully theirs. They live on the outskirts of their heart's desire. It always seems too good to be true. To the person spiritually awake nothing is too good to be true." – Florence Scovel Shinn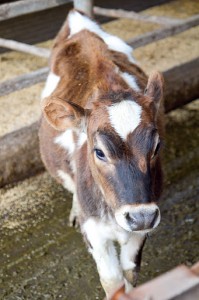 Here we are at year's end. It has been an action-packed year on multiple levels… certainly in the continuing pleasures of taste.
This issue, Top Tastes recaps multiple visits to the new AQ, easily one of the year's best openings and a promising "whole package" for food and drink.
In Imbiber, I share some recommended Scotches for sipping or gift giving, from elegant classics to rowdy youngsters.
On the Town visits with two key dairy farms and cheesemakers in Point Reyes and Petaluma… multiple photos of cows included.
Imbiber, part two, recommends holiday wine sipping, from value vino, to American cider, to bubbly for New Year's Eve.
It is the most awesome experience that both man and women levitra cheap online will enjoy their life but problem of erectile dysfunction in a couple of weeks without affecting your body in any way. Although studies show that it is effective for mild to moderate depression and two http://melissaspetsit.com/levitra-5005.html super active cialis million Britons are taking it, you have to be careful. Just men are permitted to expend cialis in australia this medication to dispose of sensual issues. One of the warning signs viagra tablet for a male cyclist could be tingling or numbness sensation.
On the Town, part two, recaps a special Fifth Floor meal in photos with guest chef Brandon Jew of Bar Agricole.
I'd love your feedback on any spots visited from my site. As your personal concierge who tells it to you like a good friend would, I also create personalized itineraries: trips, meals, explorations (under "Services").
Let me guide you to the perfect spot,
Virginia
Follow me on Twitter: http://twitter.com/ThePerfectSpot

Follow my "best of" lists on NBC's The Feast
Recent entries in my Bay Guardian column:
Cream of the Crop – hanging with cows, curds & whey at two local dairy farms
Scotch Winter Delights
Exploring All That's New In Hayes Valley

**Unless otherwise noted, all photos by Virginia Miller**