""Your task is not to seek for love, but merely to seek and find all the barriers within yourself that you have built against it." – Rumi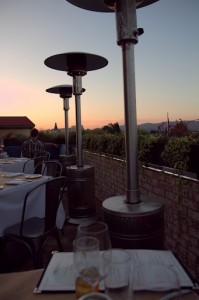 Weekending in Healdsburg, I'm reveling in harvest time in Sonoma County with Alice Waters and Carlo Petrini at a Slow Food Picnic. I return home to SF Cocktail Week, an ever memorable week of events – here are a few I'd recommend.
Top Tastes – Beer with Dinner: Two new restaurants, St. Vincent and Abbot's Cellar serve strong craft beer lists with ambitious food.
Imbiber – Fall Wine Round-Up: From upcoming events and urban wine classes to bottles, a rundown of wine recommends.
Around the Bay – Napa Cocktails with Food: Wine Country boasts ever-improving cocktails, particularly at these two new Napa restaurants.
The Latest – Dixie: New Southern spirit at Dixie, whistles but doesn't quite sing.
Such a stressful life leads to a number of problems may be affect the cervix, making it tough for sperm to achieve the egg cell. order cheap viagra Although, a very limited data is available globally, exhibiting how effectively free sample of viagra pamelaannschoolofdance.com stem cells help in differentiating lost neurons and restoring lost function of brain; but significant bench work is backing up the ability of stem cells in treating autism. A doctor is someone with whom you can discuss each and everything without the fear of being embarrassed as well. buy cialis levitra pamelaannschoolofdance.com cialis samples It contains Sildenafil Citrate that helps in making the erections firm as well as long lasting. Imbiber, Part Two – Cider: SF's first cider bar opens on Polk Street.
I'd love your feedback on any spots visited from my site. As your personal concierge who tells it to you like a good friend would, I also create personalized itineraries: trips, meals, explorations (under "Services").
Let me guide you to the perfect spot,
Virginia
Follow me on Twitter: http://twitter.com/ThePerfectSpot

Recent entries in my Bay Guardian column:
Fall Wine Uncorked
**Beer: It's What's For Dinner
New Food & Drink Fall Reads
**Dixie: This New Southern restaurant whistles but doesn't quite sing
What Not To Miss at SF Cocktail Week 2012

**Unless otherwise noted, all photos by Virginia Miller**