As with the past decade plus, here are my top 14 new Bay Area restaurant openings of 2019 (and last year's 2018 bests here; with all prior years here).
Click on each restaurant name for links to my initial reviews/articles on each: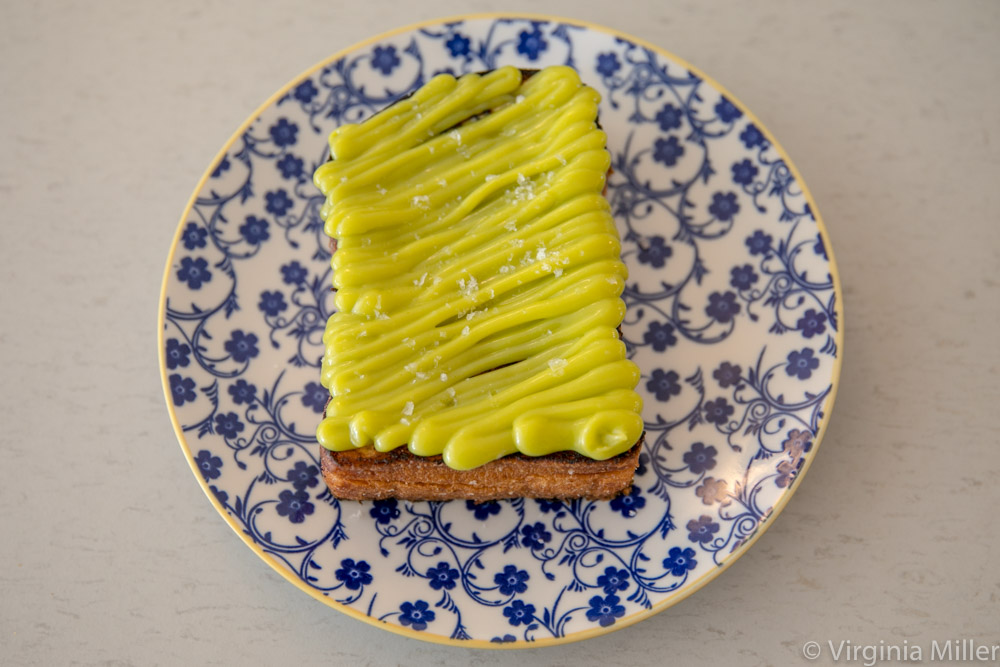 1. Breadbelly, Inner Richmond
Yes, I am dubbing Breadbelly, a tiny bakery from three Atelier Crenn alum, as the opening of the year. Not only for its delicious uniqueness but because it adds yet another pioneering layer of a superb Asian-influenced bakery to the city that has led the baking renaissance for decades (more on that here and here; but don't just take my word for it. How about Vogue's? Or Bon Appetit's?)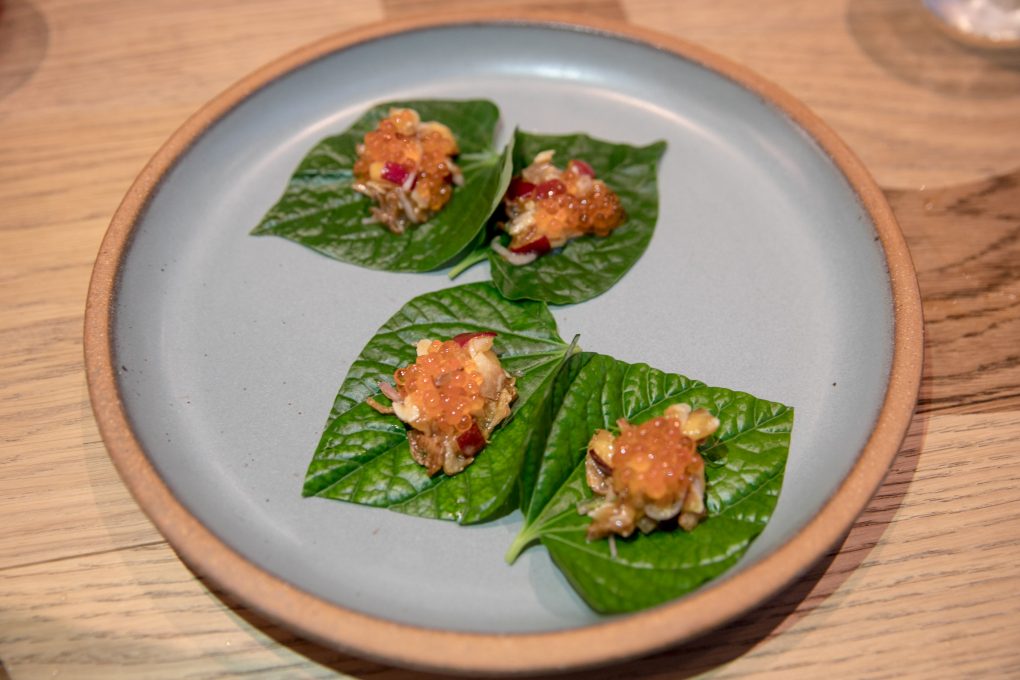 2. Nari, Japantown
Pim Techamuanvivit's third restaurant, Nari (more on Nari here) — a dead-ringer for another Michelin star as both her longtime SF restaurant, Kin Khao, and Bangkok restaurant, Nahm, already have — is another forward-thinking-but-past-honoring Thai restaurant others would do well to take inspiration from. Chef de cuisine Meghan Clark helms the kitchen & Megan Daniel-Hoang (formerly Whitechapel), the bar.

3. Chef's Table at Merchant Roots, Fillmore Street
Chef's Table at Merchant Roots is not technically a restaurant so much as a regular "pop-up" in the back of a wine and gourmet cafe/shop (read more about it clicking on the restaurant name). Whether the initial earth elements dinner or "Vanity Fair"/Thackeray-themed dinner, each visit has been exciting, unique, memorable.
4. The Shota, Financial District
Open late 2018, I made it to The Shota in 2019, impressed by the exceptional service, sushi, sake pairings and long, sleek counter feeling upscale-elegant compared to a more traditional, wood-lined sushi bar. Chef-owner Ingi "Shota" Son comes from the likes of Morimoto Napa and SF's Michelin-starred Hashiri and Omakase. This one immediately feels worthy of a Michelin star.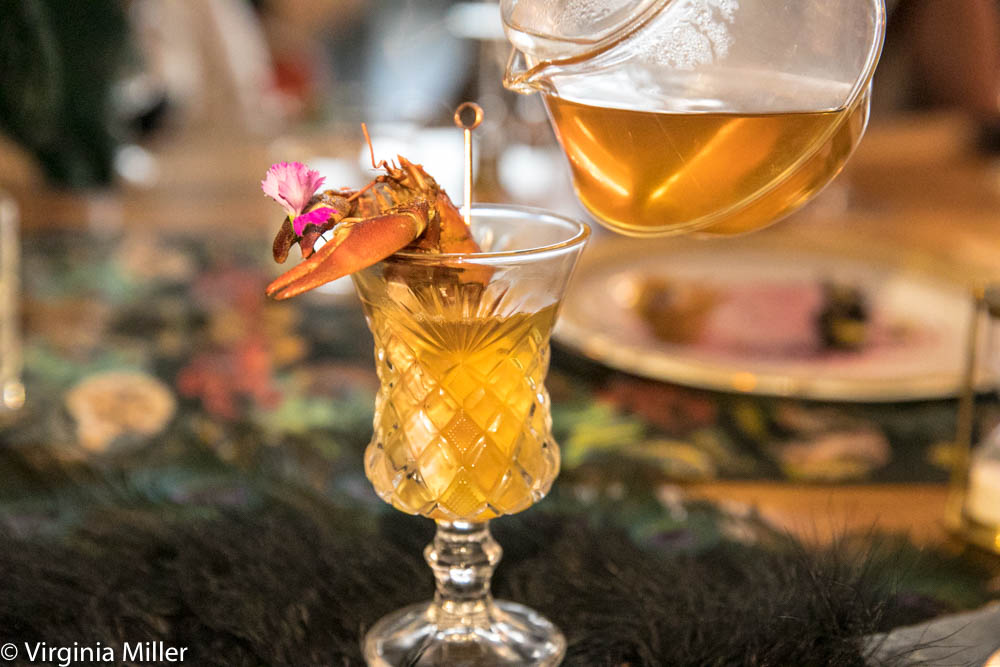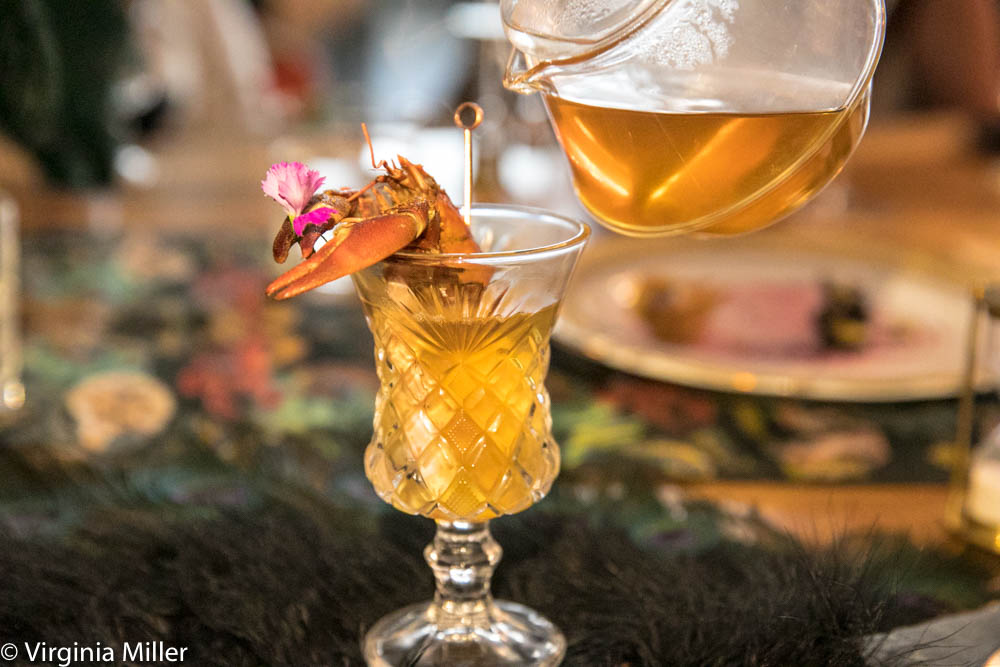 5. Dear Inga, Mission
While there is no replacement for Nick Balla's pioneering modern Eastern European/Hungarian cooking at Bar Tartine — given further layers from his years in Japan — Dear Inga is now my "modern Eastern European" go-to, serving Germanic/Eastern European/Scandinavian spirits in cocktails to delightful dishes like potato-sauerkraut pierogi dotted with a borscht sauce and cultured cream.

6. Aziza, Outer Richmond
Mourad Lahlou has done it again: a classic reborn and a new experience in its own right. The U.S.' King of Moroccan food — the pioneering Cal-Moroccan kind of the past two decades — has introduced a brand new era of Aziza.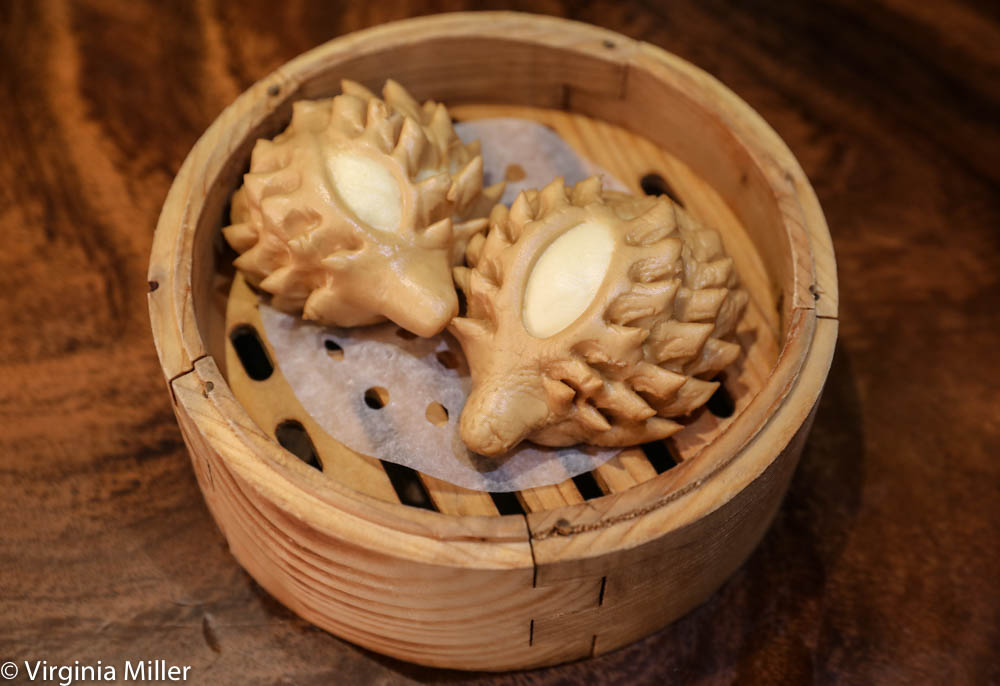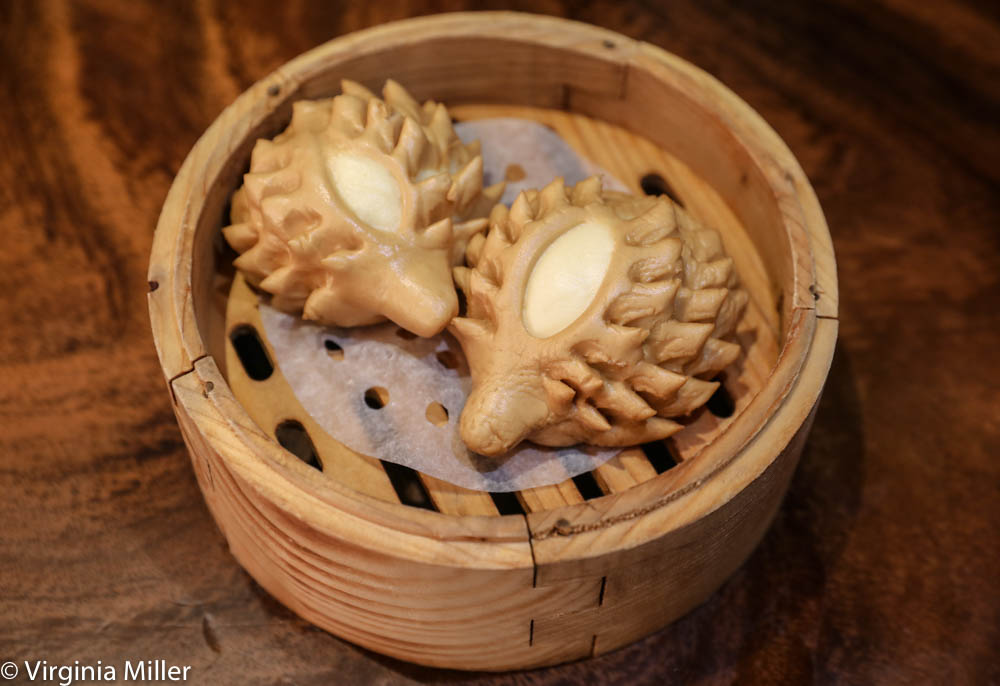 8. Prubechu, The Mission
I loved (and wrote this in-depth review) of Guamanian restaurant Prubechu when it first opened in 2014. Since December 3, 2019, Prubechu returned in a new space: the recently-closed Commonwealth. Though I will never get over losing what was one of SF's all-time best restaurants (staying tuned for what you have next, Chef Jason Fox!), I'd rather it be Prubechu in that space than most. This is a rarity anywhere for Chamorro food, Guam's traditional cuisine. The space oozes island breezes from reggae soundtrack to greenery, paired with comforting Guamanian food.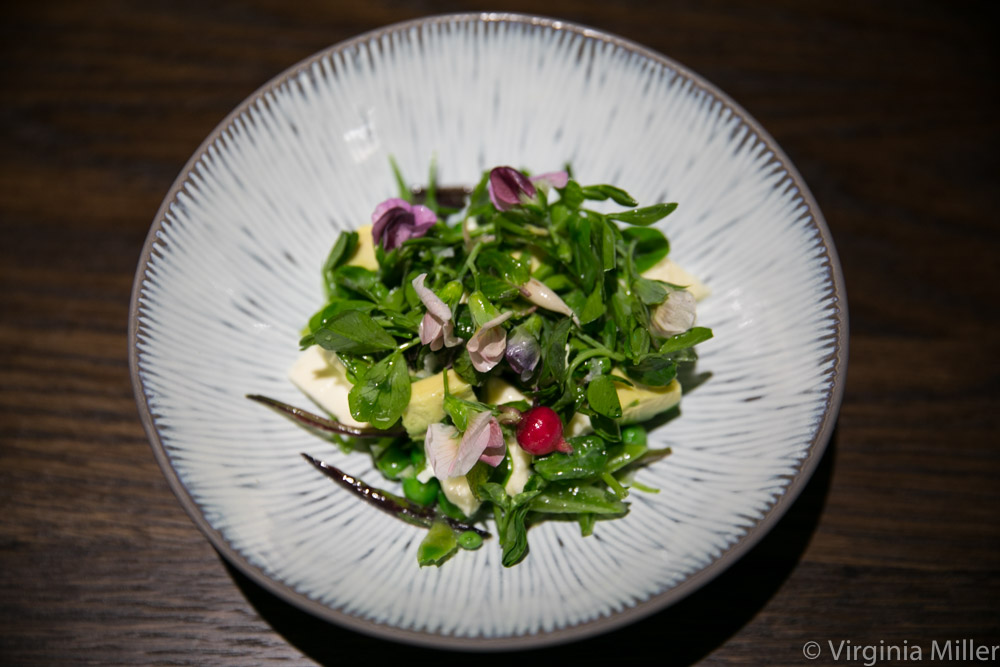 9. Che Fico Alimentari, Western Addition/NoPa
The great Che Fico (my #3 opening of 2018) did it again with cozy Che Fico Alimentari downstairs. Where upstairs is sheer San Francisco — perfect technique and ingredients meeting innovation and a unique SF slant — Alimentari is more like a NYC Italian restaurant: traditional yet chic, done to perfection.

10. The Vault, FiDi (Financial District) The Vault is great for two reasons off the bat: because it comes from the always spot-on Hi Neighbor Group but because the kitchen is helmed by the talented chef Robin Song.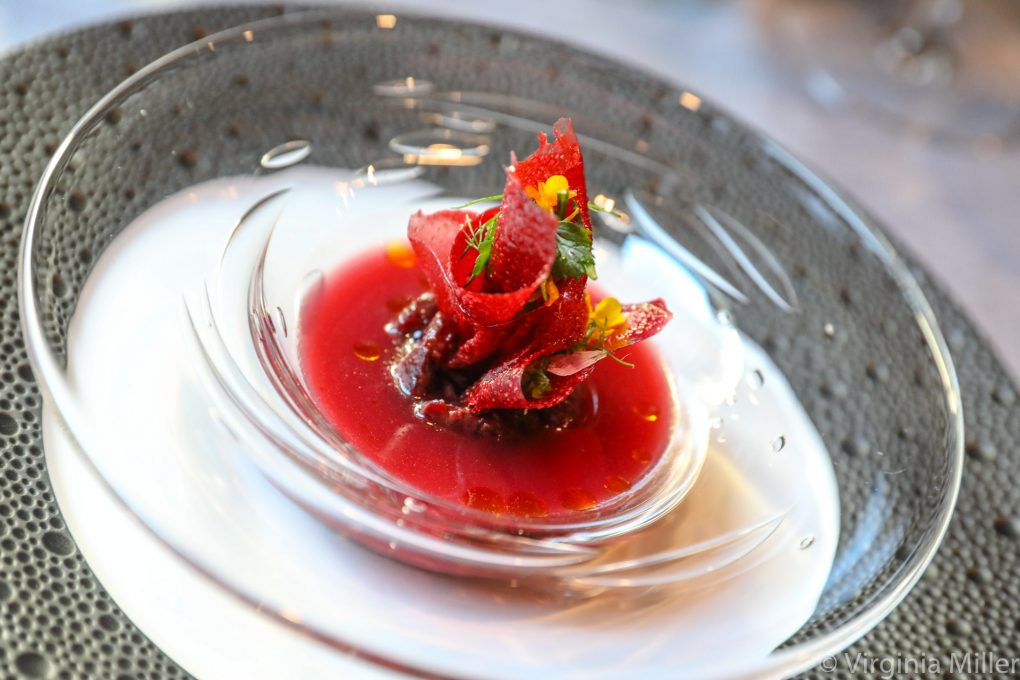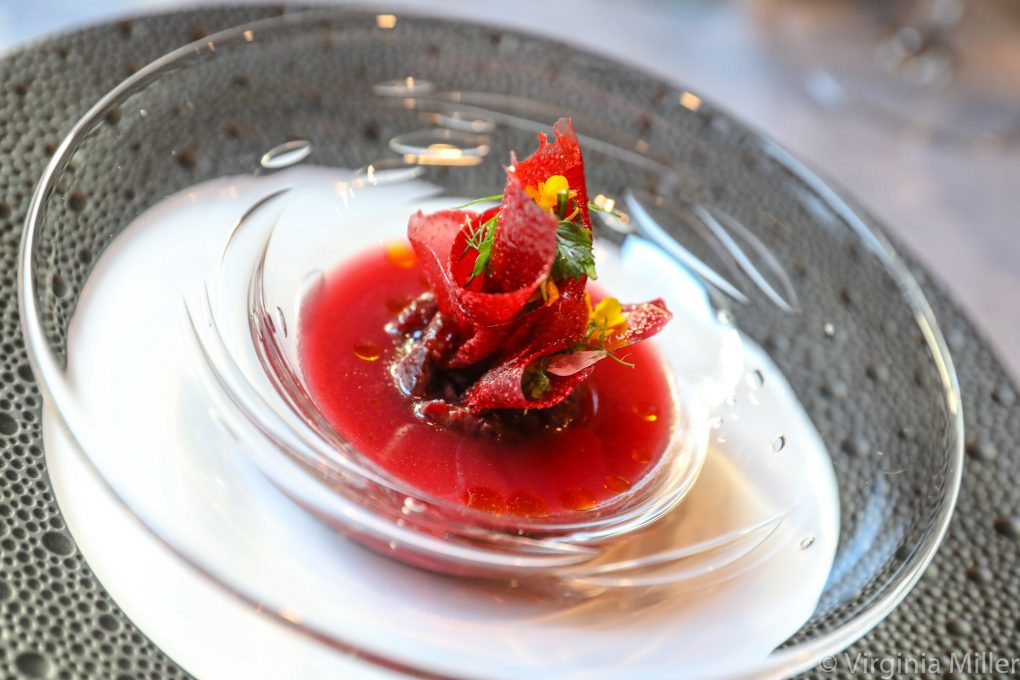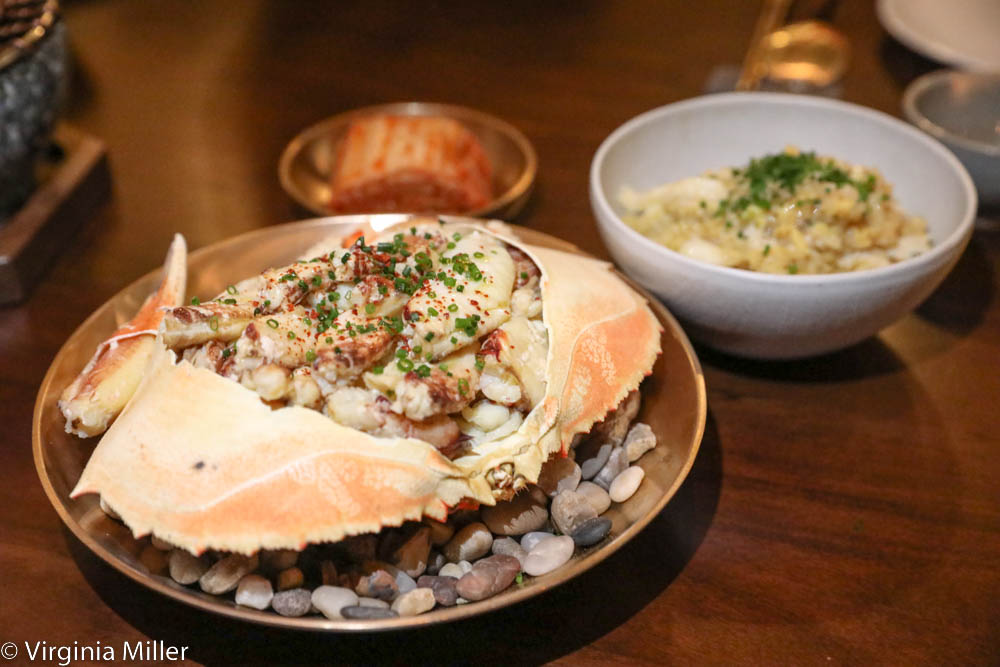 13. Square Pie Guys, SoMa
While the Detroit-style pizza at January 2019's new Cellarmaker House of Pizza is legit, even excellent (along with top-notch beer), Square Pie Guys' bustling SoMa spot is the more realized "restaurant" for Detroit pizza this year (they also nail much more than pizza: oh, that cheeseburger salad!) But as ever, Tony Gemignani's Tony's Pizza Napoletana remains #1 (for all styles of pizza) and has been doing Detroit-style pizza for a decade, years before it trended nationally.
Honorable Mentions: Palette, Mago (Oakland), Selby's in Atherton, Sushi Nagai, William Tell House (Marin), Matterhorn, Ittoryu Gozu, Fort Point Valencia, flour + water pizzeria, Great Gold
Top "Cheap Eats" Newcomers (It's been a rich year of affordable new openings): Falafelland, Cafe Owakari, Senor Sisig, aPizza, um.ma, AL's Deli, Konomama, Berliner Berliner